Summer is a special season for educators everywhere. For classroom teachers, it's a welcomed time for rest and renewal. For administrators, it's a time of planning and preparation. For out-of-school educators, it's a bustling and exciting time, filled with summer camps and special programs.
This summer feels like an extra special time for those across our network, as we celebrate a safe return to in-person learning. It also marks the end of an exceptionally productive spring, which included not one, but five network milestones!
In just a few short months, we have traveled to the far reaches of the educational universe, organizing and awarding the first round Remake Learning's Moonshot Grants, which support big, bold projects with the potential to reshape our systems of learning. In the same vein, we kept our eyes, ears, and minds future-forward with the relaunch of the Tomorrow campaign in March.
Meanwhile, we dove deeper into the realities, conditions, and needs impacting educators and learners on a daily basis—like the struggles and successes of pandemic learning. We convened the Remaking Tomorrow Panel on Innovative Teaching and Learning to see how we might preserve positive practices post-pandemic. We also launched a new Personalized Learning Working Group in partnership with KnowledgeWorks, as a way to uplift ongoing PL work happening across the region and build strong inroads to PL practice and policy.
Last but not least, we celebrated the joyful return of Remake Learning Days Across America. Perhaps most of all, this return of coast-to-coast, family-friendly, and hands-on learning has helped us transition into the summer with a sense of hope, potential, and excitement.
And it is this sense that I believe will carry us into the second half of the year. We will continue the amazing momentum of the last few months, and hopefully, soon return to in-person convening, collaboration, and celebration. Until then, catch up on more of what we've been doing below, connect with others via the Remake Learning directory and calendar, and stay connected with us virtually.
---
Moonshot Grants
A REMAKE LEARNING FUNDING OPPORTUNITY, PROVIDING GRANTS OF UP TO $70,000 TO TEST BOLD IDEAS FOR THE FUTURE OF LEARNING.
2021 started with the launch of a new grant opportunity, Moonshot Grants. Moonshot Grants will support big, bold ideas in teaching and learning, ideas that address the challenges and the opportunities currently facing young people, educators, and caregivers.
Remake Learning launched this funding initiative at the end of January, hosting information sessions and office hours over the spring months, attended by over 300 participants.
We received 90 applications for dynamic projects that dared to reimagine our educational traditions, structures, and systems and are thrilled to announce the seven schools, organizations, and partnerships across southwestern Pennsylvania and north-central West Virginia that received funding:
Each with its own focus and goals, these selected programs seek to improve education through transformative problem-solving, creative programming, modern learning values, and research-backed practices.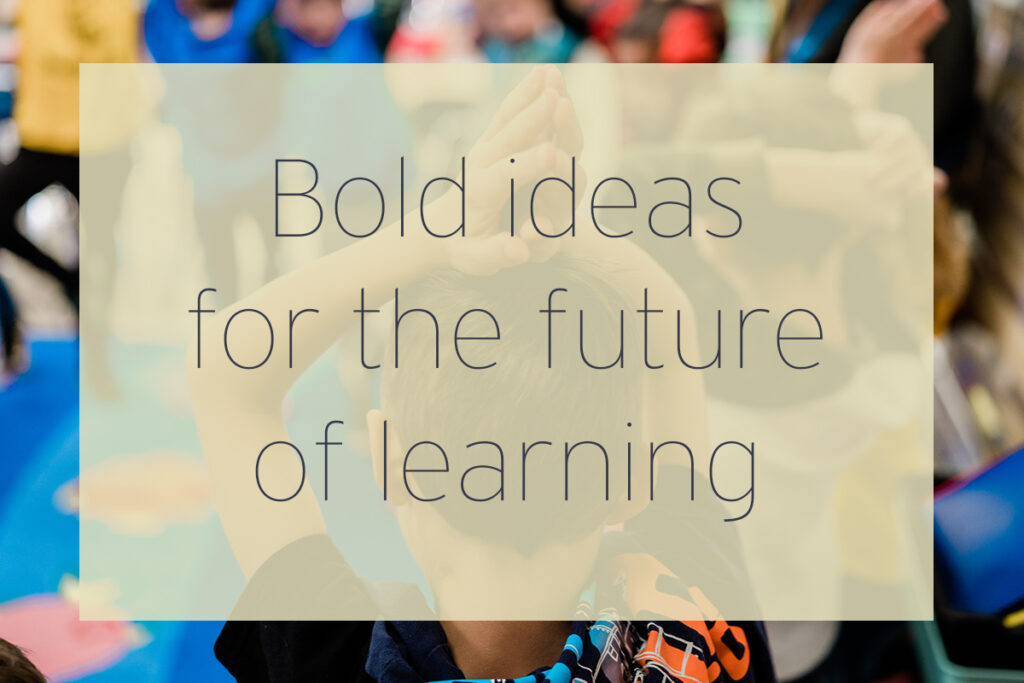 Remaking Tomorrow Panel on Innovative Teaching & Learning
IDENTIFYING WHAT'S BEEN PROVEN TO HELP CHILDREN LEARN AND RECOMMENDING POLICIES AND PRACTICES THAT PREPARE LEARNERS FOR LIFE AFTER COVID.
In spring 2021, Remake Learning worked in partnership with KnowledgeWorks and the Pennsylvania Department of Education to deeply investigate pandemic-era teaching and learning across Pennsylvania and West Virginia. Their goal was to answer the question: What have we learned that we must preserve post-pandemic?
Throughout this multi-month project, Remake Learning focused on capturing, synthesizing, and sharing educator experiences and best practices from the last year, ultimately hoping to inspire others to build a more just, equitable, and learner-centered future.
Building off the 2020 report Remaking Tomorrow: Learning in a Post-Pandemic Future and the call for a state-wide panel on post-COVID learning, Remake Learning conducted 21 role-specific listening sessions with over 200 classroom teachers, school administrators, out-of-school time providers, early learning educators, parents, and caregivers from 41 Pennsylvania counties. Remake Learning also issued a call for surveys and received over 900 responses from educators across the state.
Through both the listening sessions and the survey, organizers focused on capturing practices that sparked learning innovation during the pandemic, conditions that fed existing educational inequities, and the actions we could potentially take now to address these issues and sustain positive change.
To better understand these findings, organizers convened the Remaking Tomorrow Panel on Innovative Teaching and Learning on April 29 and May 3, 2021. In each session, regional and state education leaders came together to identify the data's larger implications on learning and brainstorm an action plan for sustained, scalable changes to both education practices and policies. The panel's work led to the creation of Remake Learning's most recent publication, Remaking Tomorrow: What Comes Next?
Tomorrow
A PUBLIC AWARENESS CAMPAIGN EXPLORING THE FUTURE OF LEARNING IN THE PITTSBURGH REGION.
The second phase of the Tomorrow campaign launched on March 18th with a flurry of social media activity. Network members and influencers took to social media to share, discuss, and celebrate all that educators, families, and young people are doing today to build a brighter future of learning. These efforts contributed to over 430,000 social media impressions.
Each week during the campaign, Remake Learning and partners debuted new content across social media, remakelearning.org/tomorrow, and Kidsburgh.org. Mondays featured new learning-themed infographics, Tuesdays debuted new episodes of the Remaking Tomorrow podcast, Wednesdays published an original article investigating new topics in teaching and learning, Thursdays featured live social media conversations, and Fridays concluded the week with a video call-to-action.
Of note, podcast hosts Gregg Behr and Ryan Rydzewski interviewed several leading thinkers, practitioners, and experts in education from across the country, including Kaya Henderson of Reconstruction, Tom Vander Ark of Getting Smart, Mimi Ito of Connected Learning Lab, and Carlos Moreno of Big Picture Learning.
Thursday's live social conversations offered more localized and "bite-sized" (30-minute) discussions between members of the Remake Learning team and the network. Maker Learning Collaborative lead Nick Schiner kicked the series off, hosting a conversation with Jayla Patton, a local teaching artist, professor, and maker. Remake Learning Research Fellow Erin Gatz interviewed Dr. Judy Cameron, Professor of Psychiatry at the University of Pittsburgh, while Dorie Taylor of the Remake Learning Days team welcomed local event hosts Megan Collett of Fox Chapel Area School District and Carrie Lowery of South Fayette & Bridgeville Public Library.
The Friday calls-to-action, dubbed the Tomorrow Open Mic, posed a different question about the future of learning to the network each week. To help spark ideas, local educators, administrators, and organizational leaders recorded their own responses. Featured respondents included Charlie Batch (Best of the Batch Foundation), Melissa Unger (South Fayette School District), Pam Gordon (McKeesport Area School District), Colleen Fedor (Mentoring Partnership of Southwestern Pennsylvania), and Sean Means (Pittsburgh Public Schools).
To date, the Tomorrow campaign has captured 4,164,548 impressions and 10,983 engagements on social media.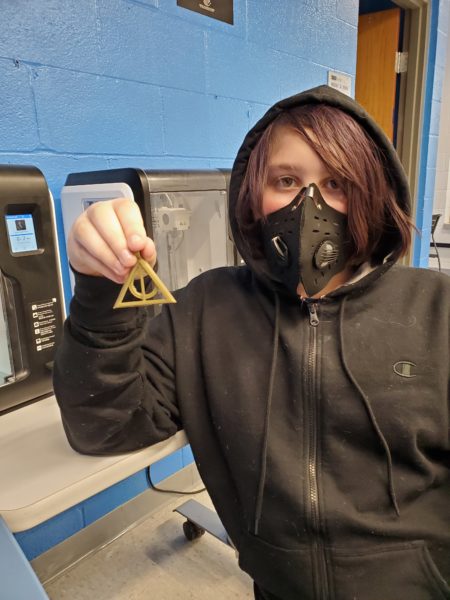 Remake Learning Days Across America
A LEARNING FESTIVAL FOR FAMILIES AND YOUTH TAKING ROOT IN 17+ REGIONS WITH HANDS-ON AND ENGAGING EVENTS DESIGNED FOR KIDS OF ALL AGES.
Although they looked slightly different this year, Remake Learning Days festivals successfully took place coast to coast between April 22 and May 23 in 17 regions across the country. They hosted a total of 1,150 unique events, held in-person, virtually, and in a hybrid format. National partners included PBS Kids, Digital Promise, Common Sense Media, Learning Heroes, and Noggin.
Excitement across Pennsylvania was especially palpable, as 2021 saw the addition of a fourth PA region, Northwestern PA, and a statewide kickoff event with 3,000 second-graders from across the Commonwealth who collaboratively completed a design challenge. A total of 322 events were hosted across PA.
Statewide, the festival also welcomed a new partnership with the PA Department of Education and Career Ready PA. Together they hosted the Backpack Challenge, giving students an opportunity to obtain artifacts for their career portfolio by participating in festival events. Students tuned in to events such as Code Your Own Pixel Art with Erie Arts, STEM Adventures with WITF, and Behind the Screen with PBS39. Acting Secretary of Education Noe Ortega joined high school students at PPG's Ask a Patent Agent. In total, students obtained over 1,300 artifacts through the Backpack Challenge.
Network Activities
DESIGNED TO CULTIVATE AND SUPPORT A REGIONAL COMMUNITY OF PEER PROFESSIONALS COMMITTED TO THE VISION AND VALUES OF REMAKE LEARNING.
March concluded the Race in Rural Spaces series with the Where Do We Go From Here? session, which focused on continuing the momentum of learning, de-centering, and taking action for anti-racist and abolitionist education spaces. Guests included Dr. MaryLu Hutchins, Jessica Kaminsky (Better Questions LLC), Joseph DiLucente (Westmoreland Intermediate Unit 7), and Meredith Bortz (Bortz Consulting LLC),
Throughout spring, Rural Outreach Coordinator Allie Mullins increased outreach to West Virginia organizations focused on child advocacy and connected with intermediate units, school districts, and other networks to share updates on Remake Learning.
In May, rural members hosted their final meetup of the school year, providing a virtual get-together and check-in for communities across southwestern PA and northern WV. This meeting focused on what was happening as the school year came to a close, what exciting summer opportunities were on the horizon, and what innovations members could champion moving forward.
Research
Remake Learning Research Fellow Erin Gatz continued hosting virtual events aimed at bridging research and practice. In late winter, the Researcher-Educator meetup brought together a diverse group of participants to learn about the work of researcher Dr. Sharon Colvin (University of Pittsburgh School of Education) and librarians Kristin Morgan and Kelly Rottmund (Carnegie Library of Pittsburgh).
In early spring, researchers and educators welcomed Dr. Judy Cameron, professor of psychiatry at the University of Pittsburgh, for an interactive Lunch & Learn. Participants tuned in remotely from across the country and played Dr. Cameron's Brain Architecture Game, a tabletop experience that builds understanding of the powerful role of experiences on early brain development–what promotes it, what derails it, with what consequences for society.
Working Groups
ACTIVELY EXPLORING TOPICS THROUGH EVENTS, COMMUNICATIONS, LEARNING OPPORTUNITIES, MINI-GRANTS, AND MORE.
Throughout early spring, Remake Learning surveyed 50 regional Computer Science (CS) educators, along with subsequent interviewing of a sample of respondents with support from a Coro Fellow to better understand current needs in CS education. The data surfaced a particular need for outreach in rural communities, as well as additional support for out-of-school time providers.
In April, Remake Learning, in partnership with the Allegheny County Library Association and Citiparks, was selected for a PASmart Advancing Grant from the state Department of Education to expand access to computer science and STEM education. This grant will support a new initiative that develops a computer science ecosystem, connects out-of-school providers with school-based providers, and leverages libraries, city parks, and out-of-school time programs to build learners' skills and educator capacity in computer science.
In February, collaborative members including Assemble, Boys & Girls Clubs of Western Pennsylvania, and the Carnegie Science Center submitted commitments to Make for All in support of maker-centered learning.
April featured a preview of Making it Happen, a multimedia series spotlighting incredible maker educators throughout the region, with a guest blog and Facebook Live interview with Jayla Patton. Additional makers spotlighted in the series include Damola and Wole Idowu and Tiffany Ward of the Pittsburgh Village Project.
In 2020, Remake Learning was among a group of organizations (including the University of Pittsburgh's Center for Creativity and Partner4Work) exploring how a STEAM studio could pave an exciting path forward for community members, businesses, and organizations in the Hill District. Remake Learning communications supported the documentation of this process by producing the virtual publication From Dream to STEAM: The Process & Partnerships Behind the Hill District's STEAM Studio.
Remake Learning's STE(A)M Ecosystem also remained active in the National Science Foundation-funded STEM PUSH Network. They presented to the statewide STEM Ecosystem and project lead and Remake Learning network member Dr. Lori Delale-O'Connor (University of Pittsburgh) published The real "scandals" around college admissions that are legal and much less dramatic on the STEM Ecosystems website.
In April, Remake Learning launched its newest working group, the Personalized Learning Working Group, led by KnowledgeWorks. Some 30 participants attended the inaugural session, representing regional school districts, intermediate units, non-profits, out-of-school time providers, and higher education, to create a shared vision for personalized learning in the region. Moving forward, the Personalized Learning Working Group will host monthly opportunities for engagement, including affinity groups in policy and practice, and optional meetups.
Exploratory Groups & Projects
INVESTIGATING EMERGING TRENDS IN TEACHING AND LEARNING AND ENGAGING IN COLLABORATIVE WORK WITH COMMUNITY PARTNERS.
As part of this collaborative initiative between Remake Learning and the University of Pittsburgh School of Education, a cohort of 20 Black and Latinx educators and 20 researchers began the design and implementation of an emancipatory research process this fall, which positions educators to lead equity-centered research in PreK-12 learning spaces. Each month, the cohort has met virtually to spend time building community, engaging in new learning, having dialogue in small learning communities, and meeting one-on-one with their partners.
Throughout winter and spring, the cohort met monthly to engage with concepts of transformative research, build community, and work on technical assistance and support in small groups. A few notable program elements include:
Lightning Talks (15-30 minutes), led by three educator participants on the topics of Black arts, identity, culture, and homeschooling. The talks have served as an electrifying opportunity to recognize and elevate expertise from within the cohort.
A workshop led by Dr. Vajra Watson (Ed.D. Faculty Director and Associate Professor, Sacramento State University), on the humanizing research methodology of portraiture. Dr. Watson also spoke about the critical awareness required of white researchers working in Black and Latinx communities.
Spoken word poetry, music, meditations, and grounding exercises, all led by equity consultant Medina Jackson. Medina's contributions have made the meetings uniquely affirming and safe for participants to be themselves.
As part of documenting the initiative's work, lessons, and individual stories, producer Ani Martinez also facilitated a series of individual recorded conversations with educator and researcher pairs.
Author: Tyler Samstag, Network Director