So often in our modern landscape we do not remember the eb-and-flow of the seasons. With the departure of Remake Learning's beloved Director, Sunanna Chand, we as a team were reminded of the purpose of Autumn, to ready for cold months of rest, planning, and renewal. October 2019 – January 2020 have been a testament to the systems and team put in place to steward the work of Remake Learning on behalf of the people, projects, and organizations in our region spurring incredible changes in teaching and learning.
There is no better example of this than Remake Learning Days Across America, now in 15 regions across the country, with an ever-growing number of pop-up events. Our regional 5th year anniversary is a milestone not to be missed, building momentum across the entire state of Pennsylvania and West Virginia!
In December, Remake Learning said goodbye to our long-time communications team, Root + All, as they move forward as a remarkable business. We look forward to collaborating on projects in the future! We also welcomed Sahaar Lyles as the new Remake Learning Communications Coordinator who will support "the voice" of the network, as well as technical assistance to the Working Groups. We also congratulated Jackie Johns as the new Communications Director.
With the support of the Gates Foundation, Professional Learning Collaborative Lead Allyce Pinchback-Johnson deepened her work with Remake Learning as the co-facilitator of "Shifting Power," in partnership with the University of Pittsburgh. Allyce will bring on two additional members to the team to provide services around equity and communications on behalf of the initiative.
It seems there are any number of exciting updates and opportunities on the horizon, but I will limit myself to just one more: Over the next six months, we will move through a period of strategic inquiry and exploration in partnership with Dr. Temple Lovelace and Tyler Samstag. I welcome and encourage anyone from the network to contact me with questions, ideas, or concerns. It is a humbling opportunity to support the team and the network during this generative time!
Remake Learning Grants
REMAKE LEARNING OFFERS SMALL-SCALE GRANTS TO CATALYZE NEW AND INNOVATIVE LEARNING PROJECTS, IN-SCHOOL AND OUT-OF-SCHOOL.
Blueprint for Learning
Blueprint for Learning is a Remake Learning funding opportunity providing 16 grants of up to $50,000 each to help educators reimagine, redesign, and remake their learning spaces.
The Blueprint for Learning cohort met in October and November for collaborative design sessions, which brought together teams of educators and staff from funded organizations and design experts from the National Design Alliance, Reimagine America's Schools, and Pittsburgh-based architecture firms. All Blueprint for Learning projects received their funding of $50,000 each in late November.
Ignite Grants 2020
Ignite Grants are an annual funding opportunity to support network members in transforming ideas into action.
As the year drew to a close, Remake Learning announced the return of Ignite Grants, a catalytic funding opportunity for schools and organizations across southwestern Pennsylvania and northern West Virginia. Building on the successful 2019 program of the same name, which awarded over 100 grants of $1,000, Ignite Grants 2020 will award 20 grants of $5,000 to either support a newly imagined and not yet launched project; build capacity for an existing or growing project; or, re-energize an established project.
The program launch included the release of an updated "explainer" document that offers applicants complete details on program eligibility and funding priorities, plus other considerations.
Applications for Ignite Grants 2020 are due Friday, March 13, by noon. Grants will be awarded in May.
Network Activities
REMAKE LEARNING NETWORK ACTIVITIES ARE DESIGNED TO CULTIVATE AND SUPPORT A REGIONAL COMMUNITY OF PEER PROFESSIONALS COMMITTED TO THE VISION AND VALUES OF REMAKE LEARNING.
Remake Learning continued to develop relationships with educators and stakeholders in rural communities through the close of 2019. The network welcomed 10 new rural members to the network directory, including the West Virginia Public Education Collaborative, South Butler County School District, and Norwin School District, among others.
In addition, network members from rural areas convened at three Meetups and Lunch & Learns between October 2019 and January 2020, including a second virtual Meetup on December 10.
On October 9, Remake Rural partnered with West Virginia Women Moving Forward, a West Virginia University initiative, and Prototype PGH for a special Lunch & Learn focusing on women in the regional workforce, implicit bias, and empowerment through professional development.
On November 5, rural members convened once again for a Lunch & Learn with Touchstone Center for Crafts in Farmington, PA. The afternoon provided an overview of the center's events and opportunities for educators and youth.
Plans are well underway for Remake Learning Days and Remake Learning Days Across America 2020 (RLDAA). The Pittsburgh region is preparing for Remake Learning Days in Southwestern PA and West Virginia, May 7-17. The Southwestern PA festival has confirmed plans for a kickoff event on May 5, which will again partner with the discoverED program. The event will welcome nearly 2,000 students from across the region to the Carnegie Museum of Art. There, they will work together on a shared, hands-on learning project. In addition, Remake Learning Days Southwestern PA has secured 11 local sponsors.
Partnerships are nearly finalized with local ambassadors (including youth, teacher, and community-based) as are plans for PR, social media, and event evaluation. The 2020 Remake Learning Days brochure will be released in March-April, following the February 14 deadline for event submissions.
Outside of the Southwestern PA footprint, RLDAA will span more dates and more locations. RLDAA festivals will take place April 23 – May 23 in 13 regions, plus pop-up locations. Participating regions include:
Nationally, RLDAA has secured sponsorships with The Grable Foundation, the Carnegie Corporation of New York, Schmidt Futures, and the Hewlett Foundation, in addition to partnerships with Common Sense Media, Digital Promise, and PBS Kids.
The Remake Learning Network hosted several Meetups and Lunch & Learns through the close of 2019, leading up to the STEAM Showcase X Network Assembly on January 17, 2020. After this whirlwind, daylong celebration of all things innovative learning, regular programming resumed in mid-January.
In October, network members convened at ABC CREATE, discussing the current realities facing pre-service educators and building connections to help future teachers advance.
In November, the network hosted a sold-out summit on social-emotional learning. SEL: The Importance of Strategy and Practice convened over 100 members and local leaders from YogaRoots on Location, 1Nation Mentoring, the Children's Museum of Pittsburgh, the University of Pittsburgh School of Education, Trying Together, and more, to discuss the research, application, and benefits of social-emotional learning in the classroom, out of school environments, and at home.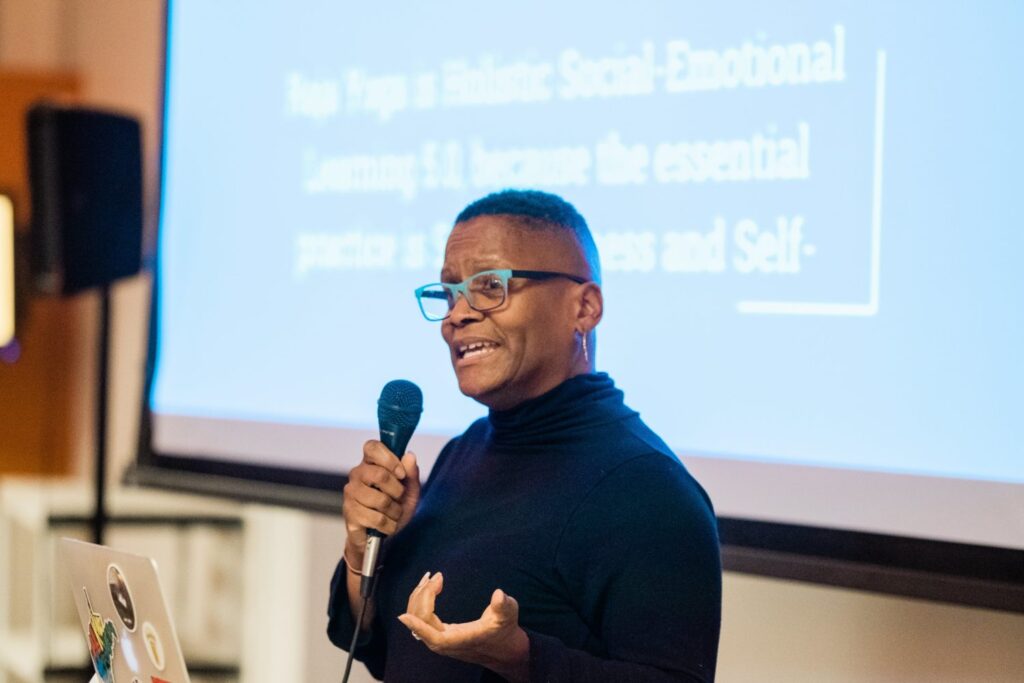 Later that month, climate educators gathered for a meetup at the Carnegie Museum of Natural History to learn more about the museum's newly launched Climate & Rural Systems Partnership.
The network finished the year strong, convening members on both December 5, with the return of the Empowered Educators series, and December 6, for a gathering of media maker educators at Steeltown Entertainment. Network and team members also gathered for a casual happy hour in December, to bid farewell to departing Network Director Sunanna Chand.
On January 16, 2020, network programming resumed with two events, the second Empowered Educators session of this series and a small gathering of school board members from districts across the region. The latter came together for dinner, conversation, and an introduction to Remake Learning.
The next day, January 17, 2020, the network ushered in the new year in a big way, with the STEAM Showcase X Network Assembly. The day combined the annual network assembly with Allegheny Intermediate Unit 3 and transformED's STEAM Showcase. Hundreds of educators, students, administrators, and community partners from across the region descended on NOVA Place, first exploring the showcase, its breakout sessions, and special guest speakers. In the afternoon, some attendees transitioned to Remake Learning's Working Group Cross-Convening, while others headed to the nearby MuseumLab for a complimentary tour and coffee break. Guests reconvened in the late afternoon for the "state of the network" address from network Field Director Ani Martinez and a reception with drinks and light bites. For a full recap of the event, visit the Remake Learning blog.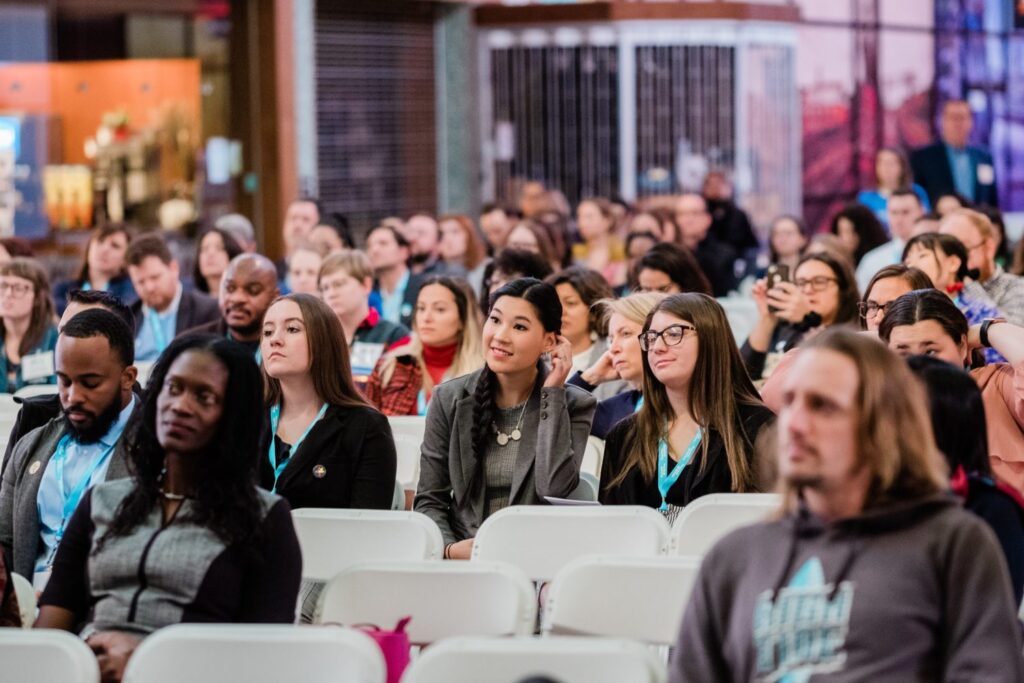 Following the STEAM Showcase X Network Assembly, network members gathered in late January for an introduction to the Youth Voice Standards of Practice toolkit, produced by Remake Learning's Youth Voice Working Group.
Conference Delegations
After a tremendous summer conference season, the final months of 2019 grew quiet on the national delegation front. Remake Learning supported a small delegation to the Aurora Institute (formerly iNACOL), including Stephanie Lewis of APOST and Dr. Dara Ware Allen of City Charter High.
Wrapping up the calendar year, a delegation from the CSforPGH Working Group attended and presented at the CSforAll October Summit in Salt Lake City, Utah.
Looking ahead, Remake Learning will kick off delegations in 2020 with a bang! The network's SXSWEDU delegation will convene approximately 50 members, who plan to co-host a Texas-style BBQ with KnowledgeWorks, among other activities!
Working Groups
REMAKE LEARNING WORKING GROUPS GATHER NETWORK MEMBERS AROUND SPECIFIC TOPICS AND PRIORITIES THAT NO SINGLE ORGANIZATION CAN IMPACT ALONE.
In the fall, CSforPGH hosted a virtual working group meeting and organized a delegation of local members to attend the CSforAll October Summit in Utah. Upon their return, CSforPGH announced that the working group and 10 member organizations made public commitments to the future of computer science education and access.
The group closed their year by launching the CSforPGH Index in December, a microsite of community-sourced tools and resources that support computer science education.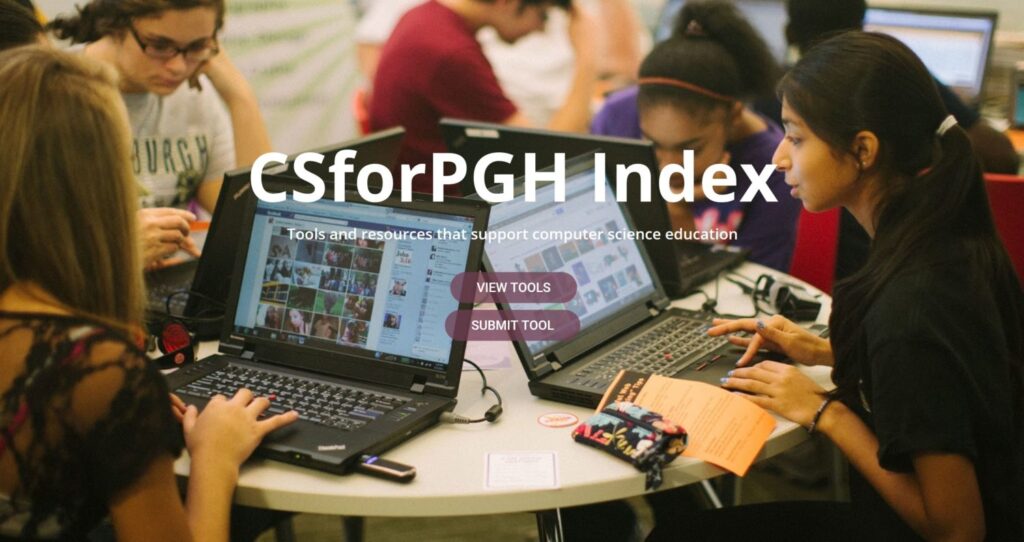 Continuing the momentum from their successful kickoff meeting in September, the Future of Work Collaborative hosted their second working group meeting in November. This time, the group partnered with the Pittsburgh Technology Council to continue building a dialogue around the successes and areas of improvement related to the future of work. They also began defining tangible outputs for the working group and discussing the development of a Future of Work Task Force.
In October, members of the Maker Learning Collaborative attended MakerEd's 5th Annual Convening in Pittsburgh, which marked the first time the event was hosted outside the Bay Area.
By December, Remake Learning solidified a formal partnership with Digital Promise to manage and re-energize the Collaborative over the next two years. The team welcomed Nick Schiner of Digital Promise as the new working group lead.
In December, the Professional Learning Collaborative hosted the second session in its ongoing Think Tank Series. This session tackled issues of collaboration related to professional and staff development. It also introduced the Collaborative's mini-grant opportunity, which offered five $2,000 grants to teams of workgroup members, to develop and host a collaborative, inter-organization professional development opportunity.
The Collaborative announced the mini-grant recipients in January.
Shifting Power Initiative
In November, Remake Learning and the University of Pittsburgh's Department of Education received a $1 million grant from the Gates Foundation to develop an innovative network of Educators of Color and learning scientists who will work together to transform how research and development are conducted in education. Named the Shifting Power Initiative, this work will form the basis of a new Remake Learning working group, to be formalized and led by Allyce Pinchback-Johnson in the coming months.
Remake Learning and The University of Pittsburgh announced the funding and forthcoming initiative in a January press release, which resulted in an exclusive feature by the Pittsburgh Post-Gazette.
In December, the Ecosystem hosted its fall/winter meeting, welcoming 40+ educators for a working group update and networking. The STEM Observation Protocol project continued to evolve this month, as well, adopting a new name: STEAM Observation for Cultural Competency. Working Group Lead LaTrenda Sherrill and Dr. Gretchen Generrett of the Arts Education Collaborative completed three classroom observations through December.
The Ecosystem also supported local interest in PAsmart grant opportunities. They co-hosted a PAsmart Targeted Grant workshop with the Allegheny Intermediate Unit 3 and transformED as well as a "lessons learned" call for potential PAsmart Advancing Grant applicants.
The Youth Voice Working Group continued promoting their Best Practices Toolkit through early 2020. In January, Working Group Lead Jess Gold hosted a well-attended Lunch & Learn, providing network members an overview of the toolkit.