As the Executive Director of The Children's Museum of Pittsburgh for over 25 years, Jane Werner has placed the world of children and learning at the forefront of her career. According to Jane, working in her particular field requires a good sense of humor, a commitment to remaining open-minded, and an overall sense of optimism. These practices are what keep her and her team innovative and ready for anything that comes their way. Part of Remake Learning since its inception 15 years ago, Jane serves as a member of the Council, participates in Remake Learning Days, and continues to be inspired by the work of network members. 
In celebration of Remake Learning's anniversary, Jane reflects back on 15 years with Remake Learning and the lessons it has taught her.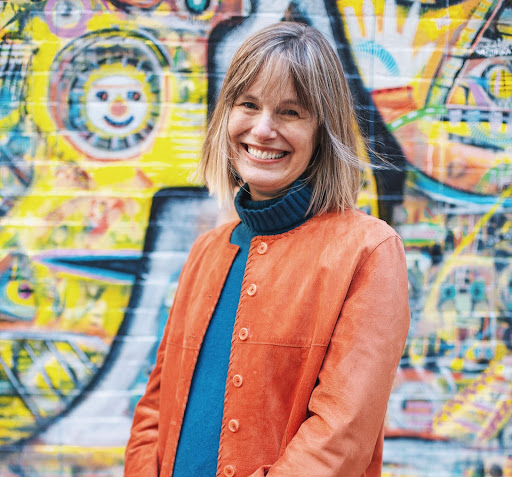 I first got involved with Remake Learning over breakfast. 
I had pancakes if I remember correctly… that would be appropriate since our ideas kept stacking up as our small group talked and talked. I have learned that a lot of great ideas happen over food. 
At the time, Remake Learning was called Kids and Creativity. In those early years, every idea, every event, felt so crucial to be a part of. They still do. 
I particularly remember one workshop where, to be perfectly honest, I failed miserably to come up with any of those crucial, big ideas. Don't worry though, I emerged from it with one of the biggest innovations at the Children's Museum, and a lifelong friend. 
It was a sponsored event with a design firm to think differently about education. They were using the IDEO approach of Design Thinking, a human-centered design process described as a creative approach to problem-solving. You start with people and end with innovative solutions. I couldn't have been more excited about it.
So the pressure was on. The group seemed to be starting off strong. Ideas were flowing. Pancakes were stacking, if you will. But I was drawing a blank. Every idea I had felt like a dud, so I turned to the person next to me in hopes of finding some inspiration. The man ended up being Drew Davidson from ETC at Carnegie Mellon. 
As our conversation started snowballing, other members hopped in. Bouncing ideas back and forth, helping each other get those creative juices flowing. The absolute best part of these events are the conversions. Jesse Schell jumped in. Our stack was starting to build, then BAM! We had found it, our big, crucial idea.  
After realizing what we created that day, I'm glad I was drawing a blank.
We brought the idea to Pittsburgh, and with that, MakeShop was born. 
MakeShop, a space designed as a real workshop – unpolished, accessible and functional, became a new way to reach children and families and refresh the role of museums in education. Thanks to my stacks of pancakes, a revolutionary change was made at the Children's Museum.
That experience reminds me of perhaps the biggest innovation at the Children's Museum in the last 15 years, which is investing in people rather than "stuff." Listening to each other's ideas. Admitting sometimes that maybe we don't have any. Looking for guidance and inspiration in each other.
The Children's Museum and MuseumLab continue to grow and learn with Remake Learning. Our colleagues challenge, energize, and work with us to become more than we could have ever been on our own. That's the beauty of the model. 
The impact of our work for and with children and families is amplified because we all work together.