In 2021, Remake Learning asked educators to dream big; to think of innovative, creative solutions to some of the most pressing challenges facing our schools and learning communities. Since then, 17 inaugural Moonshot grantees have received more than $1 million in funding to build out experimental ideas, test new concepts, and find powerful ways to move education toward a new future of learning.
Moonshot grantees have challenged traditional notions of professional development, explored personalized learning in schools by abandoning traditional letter grades, and experimented with community-based, multigenerational learning.
And we're back for another round!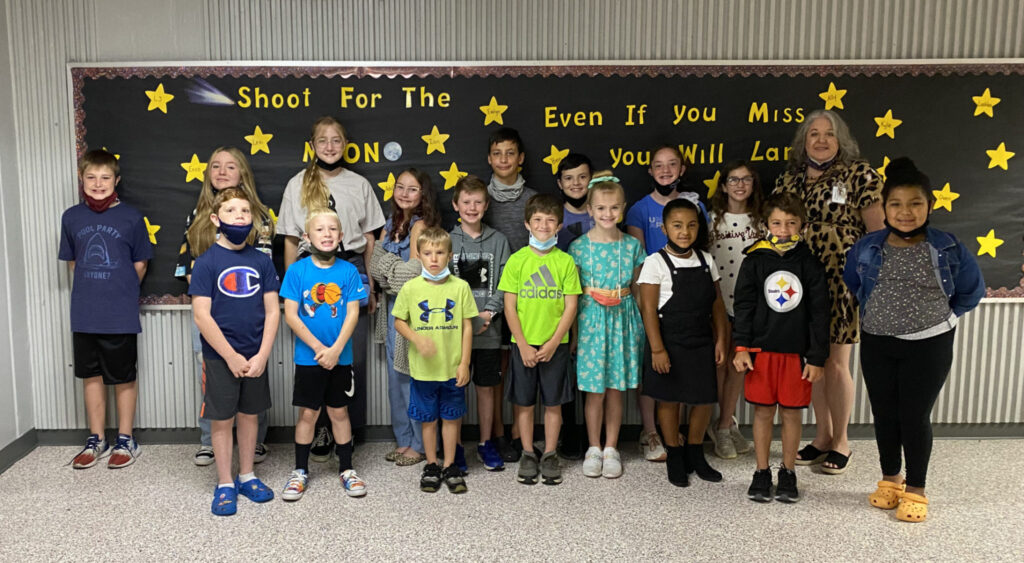 In 2022, Remake Learning will again distribute more than $1 million in support of bold ideas for the future of learning. After reviewing more than 40 impressive applications, we are excited to announce our first round of awardees, including nine schools, organizations, and partnerships across southwestern Pennsylvania and north-central West Virginia.
Three of these funded projects are returning awardees that received a Moonshot Grant in 2021. Additional funding will help them build on their learnings from last year.
"Each of these projects was selected because they go above and beyond in their missions to engage students, remove barriers, increase accessibility, and utilize new learning environments," said Tyler Samstag, Remake Learning Network Director. "Moonshot Grants were created to disrupt the status quo and we can't wait to see what this cohort of grantees will accomplish."
Support for Moonshot Grants is generously provided by The Grable Foundation and The Benedum Foundation.
On the Launch Pad
Their Bold Idea: Transform the special education field by using college-in-high-school curriculum to boost teacher recruitment
The IGNITE framework will give juniors and seniors at Baldwin-Whitehall high school access to child development and special education courses offered in partnership with the Community College of Allegheny County. The IGNITE framework comes as a result of the district's comprehensive planning process—involving parents, students, faculty, board members, and community members—that identified areas where the district could establish goals for increasing whole-child education, ending learner marginalization, and driving future-facing learning.
Their Bold Idea: Rethink conventional maker education programming to increase accessibility for learners with disabilities
The Children's Museum of Pittsburgh considers accessibility a social-emotional practice built on trusting relationships. So over the next year, they will use an authentic, relationship-based process to better serve young people with a diverse range of functional abilities.
The first phase of this work will include professional development sessions for museum staff, facilitated by partner organizations, to help them learn more about working with learners with disabilities.
The second phase will engage young people from Pressley Ridge and Pittsburgh Public Schools' Pioneer Education Center in hands-on activities, field trips, workshops, and open houses. A sample of these students will then form a research-and-design cohort to identify areas of improvement in the museum experience, develop a prototype improvement, and test and refine the prototype.
In the final phase, the museum will host a showcase event where students will share their prototypes, co-author a white paper with museum staff on the larger implications of accessible maker education, and give a conference presentation for the broader field.
Their Bold Idea: Make mental health interventions an engaging force for good using technology, games, and horticulture
Northgate School District will partner with Carnegie Mellon University, Allegheny Health Network, Simcoach Games, and Chill Therapists to create game-based mental health tools and a school-based horticulture therapy site, which will also incorporate game interventions. Over the 2022-23 school year, the project team will work with student developers to ensure relevance and build a system for developing, testing, and scaling ideas.
Their Bold Idea: Develop a school-wide approach to learning that is radically student-centered and community-based
Environmental Charter School (ECS) is ready to revolutionize where learning happens—and who students learn from—by breaking free from traditional, assessment-based structures. Their new school-wide approach will include a co-designed curriculum, developed in partnership with students, educators, and community members through consulting sessions, student listening sessions, and interviews. The curricula will be deeply community-based and feature social-emotional learning, personalized learning pathways, community partnerships, and real-world content application.
Their new approach will also feature professional development for educators, to support learning through sustainability mindsets and school year opportunities for students, like apprenticeships, electives, guest speakers, and intersessions.
Their Bold Idea: Make learning and professional development an immersive and inclusive experience
The Woodlands Foundation will grow their current Staff Development & Training Program model through new and innovative approaches to professional training. Individuals with disabilities will take the helm, leading trainings for internal and external professionals and pre-professionals—thereby challenging traditional ideas about the educator-student dynamic and the definition of "expert." Their goal is to create a dynamic, immersive experience that partner colleges and universities will want to add to their curriculum.
This training approach will also provide an authentic and relevant experience for seasonal staff while giving individuals with disabilities a role in creating a more well-rounded group of people who serve the disability community.
Their Bold idea: Redefine what STEM teaching looks like by training teen educators
Boys & Girls Clubs of Western Pennsylvania (BGCWP) will expand on an existing pilot research program that trains teens as STEM experts. After completing training on teaching strategies and STEM competencies, participating teens—known as teen STEM Ambassadors—will be placed with a local summer program or organization. There, they will be paid to lead high-quality STEM lessons and activities for K-6 youth from their same community.
This model honors teens as legitimate experts, activating their power as educators and ability to inspire future generations. Through their experiences, ambassadors will gain confidence as leaders and learners and K-6 students will develop better mentor relationships with their near-peer teachers. In addition, because BGCWP and ambassadors are developing the curriculum and providing supplies, host organizations can serve more K-6 youth with high-quality programming and support teens in leadership development.
Finally, the project will create a framework for other community organizations to build capacity for STEM implementation.
Firing Their Boosters
Three grantees from 2021 received a second round of funding to continue their bold and experimental work: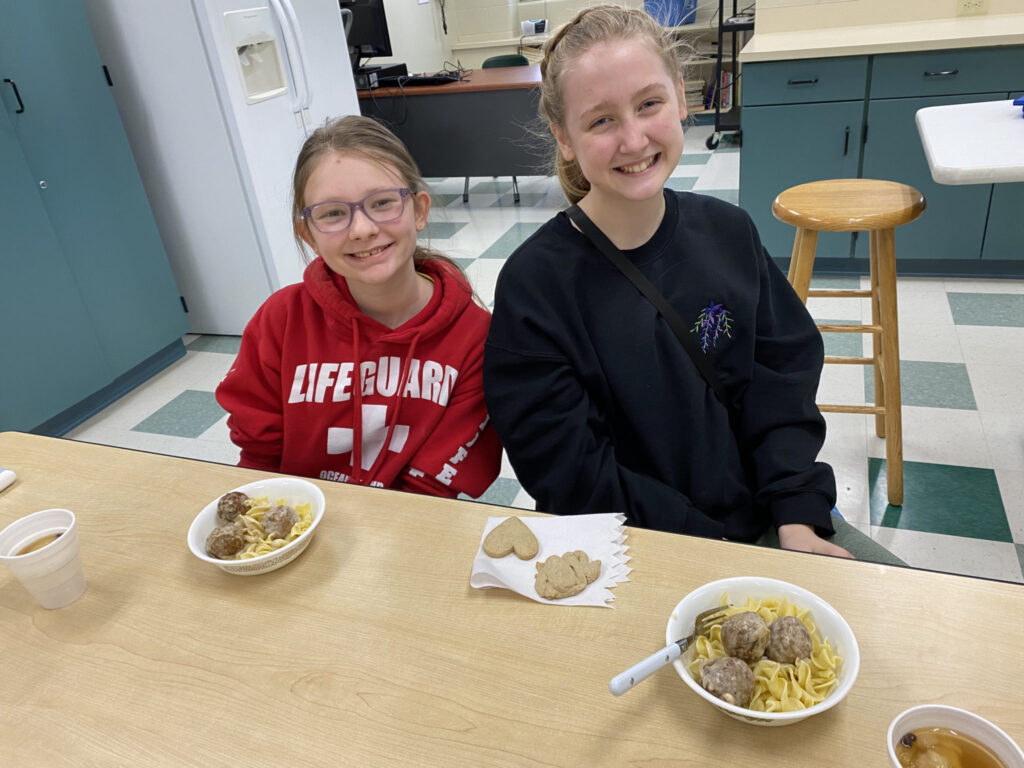 Their Bold Idea: Reimagine traditional takes on the school calendar, school discipline, and school lunches to create more opportunities for personalized learning
One of the inaugural awardees in 2021 for their work in adopting the universal use of individualized educational programs​​, California Area School District is ready to take on additional changes in practice to maximize student agency and personalization. This work will include eliminating the "school calendar" and allowing students to choose their own timeline and pace for learning; eliminating the school suspension and expulsion policies in favor of restorative practices; and eliminating the institutional school cafeteria and implementing a family-style, ethnically diverse, sustainable lunch.
To start, over the summer, leadership, faculty, and staff will engage in professional learning, revise school disciplinary policies, and adjust the teaching calendar. The district's para-educator and cafeteria staff will train students on safe practices in the kitchen and teach basic cooking skills. Once ready, staff will work with learners to introduce ethnic foods, safe food preparation, and food sustainability.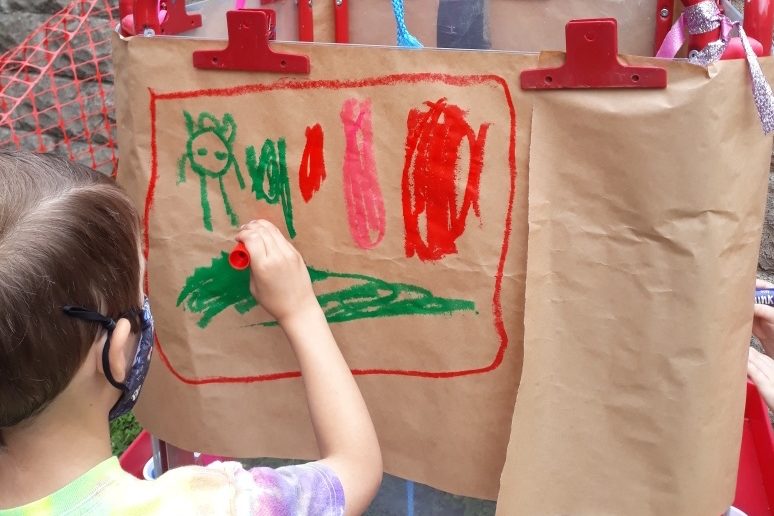 Hatch, Play Studio + Professional Learning Laboratory
Their Bold Idea: Scale the possibilities of play-based learning through a play studio and in-school hub for educator professional development
A recipient in round one of 2021 for Partners in Play, Hatch is ready to support and amplify the child-centered approach already taking root in Faison Elementary School's kindergarten and first-grade classrooms. Throughout the summer of 2022, they will work with staff and stakeholders to develop the Faison Play Studio. It will enable more teachers and learners to access play resources and will feature a refined version of their Play Observation Tool that maps to PA Core and SEL frameworks.
Additionally, teachers and administrators from across Pittsburgh will be invited to participate in innovative professional development offerings at the Play Studio. Workshops will provide guidance for play-based learning with an emphasis on observation and documentation and ultimately help more teachers across the region develop equitable, whole-child practices.
Their Bold Idea: Integrate math inventions through collaborative teaching and virtual tutoring
A grantee in round two of 2021 for their work in serving students with learning differences in reading, Wheeling Country Day School (WCDS) will now create a first-of-its-kind math curriculum to meet the needs of individual students, with a focus on those with dyscalculia. Identified students will be assigned a teacher from WCDS and a teacher from the partnering Campus Laboratory School of Carlow University. Teachers will work together to integrate tutoring into the traditional school day, thus challenging the notion that students requiring intervention must be completely separated from their peers. In addition, they will utilize technology, like virtual tutoring, to foster a more personalized, "learn everywhere" mindset. Teachers will hold weekly reflection sessions, share in curriculum, work to ensure on-site technology for learners, and coordinate communication with families.
Stay Tuned for More Missions
Do you have a project or big idea that deserves a Moonshot? The second round of grants for this year will open this September for interested schools, districts, and education nonprofits. Another half-million dollars will be awarded in December 2022.