When Nesra Yannier began developing NoRILLA five years ago, she had a theory: Education technology could revolutionize STEM learning. But it required solid research to find the most effective technologically advanced teaching methods. And it must somehow combine digital experiences with learning in the physical world.
She couldn't have known, back when she was building NoRILLA's AI-based mixed-reality education system, that COVID-19 would make digital learning a necessity. Even "ed tech" pioneers didn't envision a school year with kids doing science experiments in their kitchens while logging in to digital classes.
And yet Yannier and many others now see a unique opportunity to improve on current technology and use it in new ways.
"We now have the chance to jump years and years ahead—to knock out all the clutter and really focus on what we can change," says John Balash, educational network coordinator at Carnegie Mellon University's Entertainment Technology Center.
As we explore the future of education innovation, the Tomorrow campaign asked Yannier, Balash and three other Pittsburgh-based ed tech experts—C.C. Busy founder Shimira Williams, WorldlyXP cofounder Jeff Ritter and Duolingo learning scientist Cindy Blanco—to tell us what's ahead in the world of education tech and how it might make learning more equitable and impactful for all students.
Among the ideas they shared:
Codesigning new technology with teachers.
Right now, tech companies are racing to create effective, engaging digital learning products. "This is an opportunity for teachers to really be part of the co-designing process," Balash says. What if we broke down the barriers between K-12 teachers, university researchers and tech companies, and they all began communicating directly?
Using machine learning to target teaching.
Teachers have long faced the challenge of figuring out which students need extra support with particular aspects of a lesson. During her years teaching college language classes, Blanco remembers looking out at a roomful of students in search of the furrowed brows and quizzical expressions that meant a student was having trouble with a concept.
Today, machine learning engineers can design AI systems that figure out exactly where each student is struggling. What if schools employed more of that tech to pinpoint each child's needs for extra support? Then teachers could focus on one-on-one interactions or small group projects to give these students exactly what they need.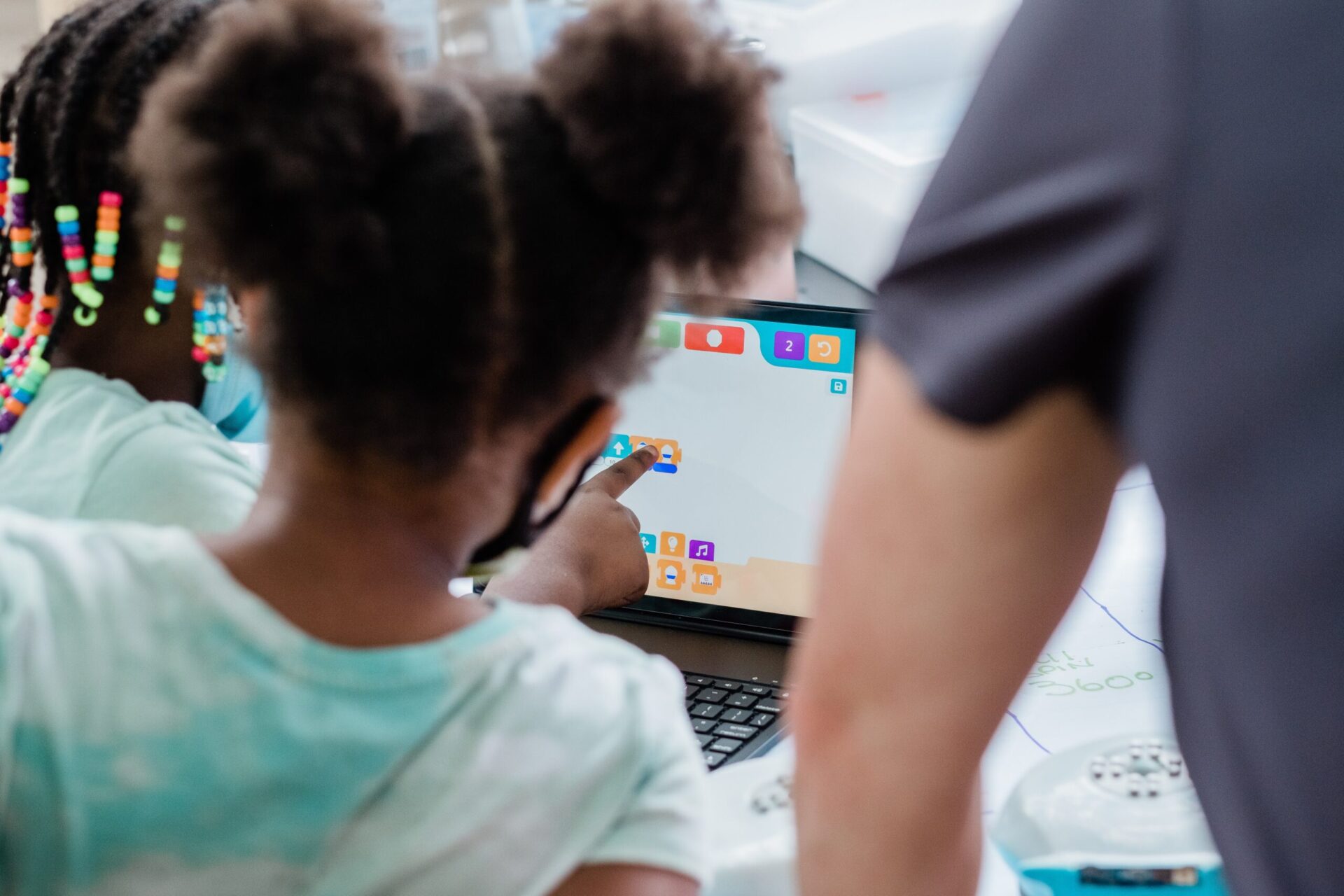 Infusing tech learning with playful, creative risk-taking.
What if we encouraged kids to take creative risks with technology and to make mistakes in the service of discovery? Often in education, we've focused on having students do things correctly. "We need to give permission to fail again," Williams says. "Having the space to fail is something that all children need."
Yannier agrees: "21st-century jobs are relying on critical thinking, creativity and persistence," she says. "It's becoming even more apparent now that these are really important skills."
As we embrace creatively "failing forward," we can encourage students to think of themselves not just as recipients of information, but as creators and innovators. This is especially valuable for students in marginalized communities, who have long been given the message that any risk-taking and disrupting they do is problematic rather than creative, Williams says. Changing that mindset as we move forward is incredibly important.
Letting students lead the way.
Worldly XP is a new e-learning and networking platform where high school and college students can explore potential careers. But when Ritter and his cofounders were designing their platform, they didn't stick to careers and subjects they assumed students would want to pursue. They hired student interns and empowered them to populate the site with information and live events about career paths they personally find fascinating.
Asking students what they want to learn more about sounds obvious, Williams says, but adults rarely do it. Students who are fascinated by drones or cybersecurity may end up in a robotics class, because adults assume that's what they should be taught. Let's ask them how they'd like to use technology, Williams says, and then let's let them do it.
Threading tech use into real-world experiences.
Right now, a whole class can't do a field trip together into the woods to learn about local plants. But what if individual kids could get out into nature and snap pictures of local plants, then use an app to identify them? After a few moments of tech use, they could put their phones back in their pockets, Balash says, and use their five senses to experience nature.
Once they return to a real or virtual classroom, the group could then compare their photos and also discuss their real-world experiences. It's this kind of hybrid—using technology to enhance but not replace physical-world discovery—that Balash sees as the future of education tech.
Williams says that the same real-world focus can help kids understand the "internet of things" and the use of smart sensors and surveillance throughout their communities. What if kids were sent out to count all the cameras in public spaces in their neighborhood and all the other ways tech is used to gather data about them?
They would learn about the cultural impact of our data-driven society, while also potentially discovering careers they might pursue. One child might become a smart-home specialist, she says. Another might pursue a career fighting for social justice and privacy rights.
Redesigning assessments with targeted technology.
Duolingo has created an online English proficiency test for students in foreign countries who are applying to U.S. colleges. A key feature: The students record a video where they demonstrate their English speaking ability. Unlike tests taken on paper, which yield a number grade, this digital assessment gives college admissions officers a clearer sense of a student's real ability.
What if we applied this thinking to other kinds of assessments? Instead of taking a multiple choice test to show understanding, asks Balash, "can a student create a virtual environment or a digital artifact that shows the same learning objectives?"
The biggest takeaway all of these experts shared is that technology can and should be a tool for connecting people, not separating them.
"We are designed as humans to interact with each other," Balash says. "If we are getting blocked by a screen or getting blocked by distance, we can solve for that."
This article is part of a series for 
Tomorrow
, powered by Remake Learning. From May to October 2020,
Tomorrow
will explore–through virtual events, grantmaking and extensive storytelling–what we can do today to make tomorrow a more promising place for all learners.
Have something to add?
Share your hopes for today's young people using #RemakeTomorrow and tagging @RemakeLearning.
Tomorrow
will elevate community questions, spotlight your ideas and help all of us prepare for whatever the future may bring.