As another year draws to a close, I find myself in awe of all we've accomplished. When the pandemic changed our routines and caused uncertainty, our network came together to share resources, find solutions, and provide support for educators, students, and families. Though we've worked for nearly 15 years to spark innovation, the 2020 and 2021 school years have proven that we can do anything when we come together.
In celebration of the incredible year we've shared, let's relive three of Remake Learnings 2021 highlights:
Moonshot Grants helped transformational projects take flight.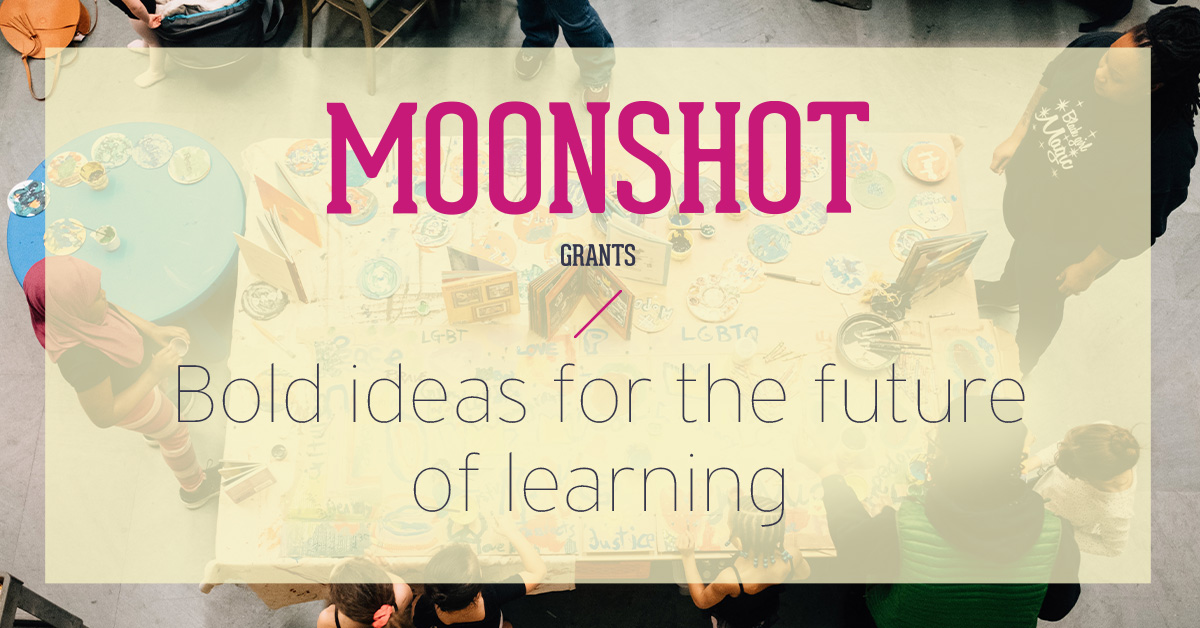 Remake Learning's Moonshot Grants are designed to support big, bold ideas in teaching and learning — ideas that address the challenges and opportunities currently facing young people, educators, and caregivers. Two rounds of more than $1 million in funding were awarded to 16 creative projects that dared to reimagine our educational traditions. Be it embedding play-based curriculum, bringing the classroom into the great outdoors, or integrating social-emotional learning, these projects are helping to shape what the future of learning looks like.
Want to read up on these amazing projects? Learn more about the Round One and Round Two recipients.
The Tomorrow campaign called on all of us to forge a future of promise for all learners.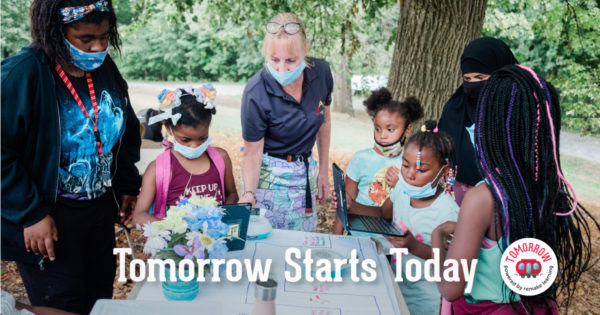 If the future seems uncertain for adults, imagine how students are feeling. We can't change the past, but we can build a better tomorrow. The Tomorrow campaign served as an invitation to imagine: imagine the heights of achievement children will reach; imagine what an entire generation of creative, innovative, compassionate, and skilled young people will be capable of accomplishing; imagine a world enriched by the brilliance of our young people. We all have a role to play in preparing young people for tomorrow, no matter what comes next.
In our quest to determine how to #RemakeTomorrow, we shared stories, podcasts, conversations with leading thinkers, practitioners, and experts in education.
Incredible inspiration was sparked by the pandemic.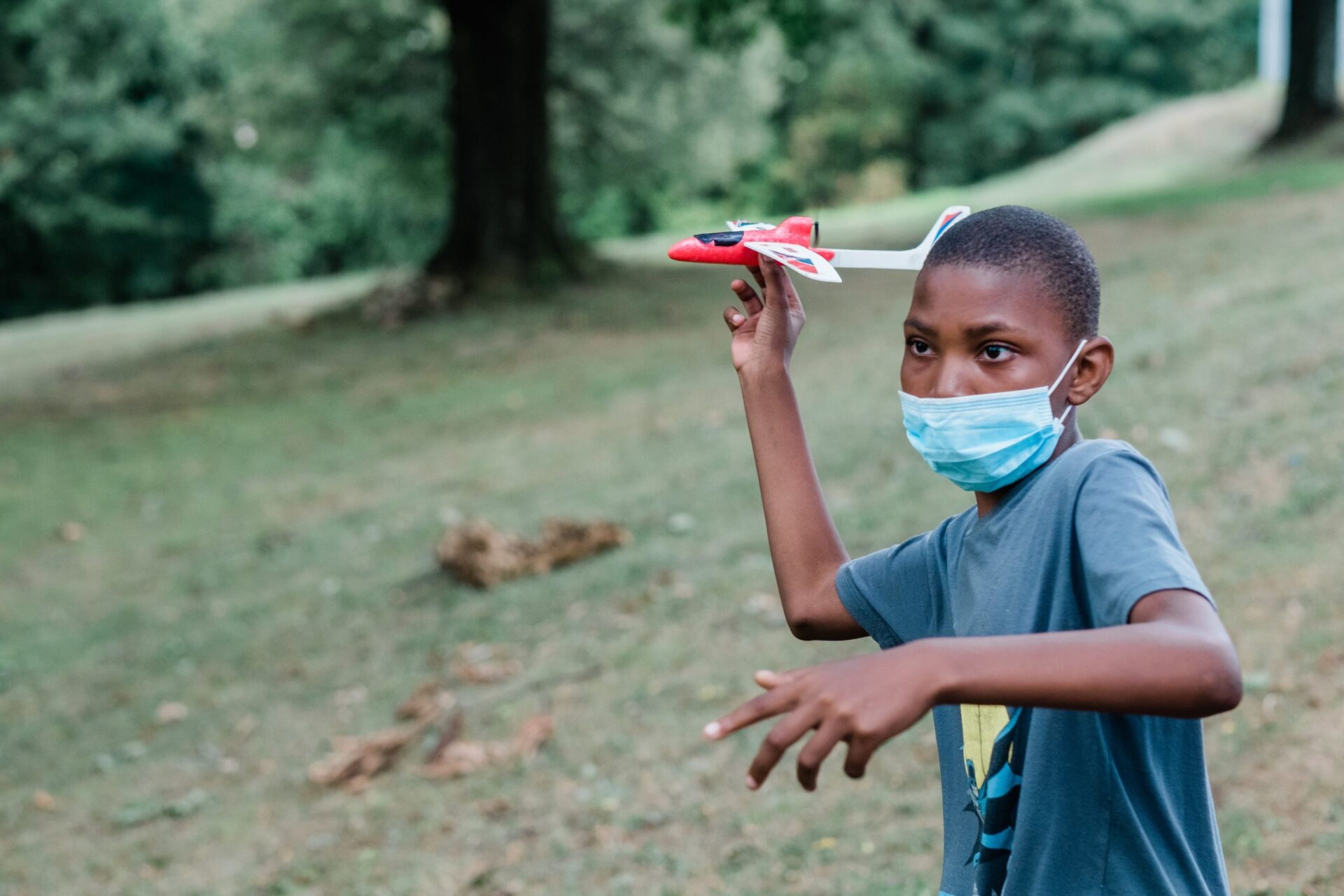 When our classrooms turned upside down in March 2020, educators were forced to stop and examine our traditional teaching methods. As it turns out, the old "normal" wasn't working for students – and many suspect it never had. If we've taken anything from the virtual and hybrid teaching models employed over the last 20+ months, it's that learner-centered, personalized education must be our shared focus. From encouraging learner agency, providing better mental health support, and even redesigning what learning spaces look like, the inspiration is unending.
It would have been so easy to bury our heads in the sand, but our students deserve more. Our partners at KnowledgeWorks and SLB Radio Productions collected responses from middle and high school students on the elements they want to see in post-pandemic learning and how to bring those visions to life. The responses were used to create two informative publications: "Forging the Future of Learning: The Kids Have a Lot to Say" and "Forging Youth-Centered Futures: Brining Youth Visions to Life."
Are you ready for something truly exciting? In continuation of its mission to spark engaging, relevant, and equitable learning experiences, Remake Learning is gearing up for an even more dynamic year in 2022. Here's a sneak peek:
Remake Learning will celebrate 15 years of commitment to our region's learners.

We can't give away too much just yet, but next year will be full of celebration, activity, grants, and so much more. Make sure you're following Remake Learning on Facebook, Twitter, and Instagram to catch all of the updates.
Remake Learning Days returns to our region May 12-23, 2022.

This local learning festival celebrates hands-on learning and helps youth, families, and caregivers come together with educators to develop their creativity, curiosity, and perseverance. Learn more or sign up to host an event on the Remake Learning Days website.
We will continue to tirelessly strive toward equity and inclusion in all of the places our children learn and grow.

The students of today are the leaders of tomorrow. We may not know what comes next, but we can prepare youth to be thoughtful, curious, and kind. To navigate social and technological changes with grace. To build a better tomorrow. Will you join us?
As we say goodbye to 2021, we're also saying hello to a 2022 full of opportunity, promise, and hope. I can't wait to see what we do together next.
From everyone on the Remake Learning team, happy holidays and thanks for a remarkable year!