When the e-mail arrived on a frosty morning last February, Mentoring Partnership director Colleen Fedor was working from home. Surprised and delighted by what her organization was being offered, she grabbed her phone to share the news with her leadership team.
Three miles across town, the team that runs Allies for Children had a similar reaction. Reading the same email, they were excited, too — and just a little bit intimidated. Simultaneously, this moment was playing out all around the Pittsburgh area at the offices of the Heinz History Center and 14 other nonprofits who work to improve the lives of children.
Each organization had been invited to apply for funding with one major caveat: These grants for learning innovation would only be given to organizations proposing truly bold and untested ideas.
"What smart risks could your organization take now, in partnership with your peers, to better meet the challenges and opportunities that lie ahead?" the letter from the Grable Foundation asked.
These nonprofits were told to "think of these grants as R&D funding for your area of the broader learning field."
The money couldn't cover general operating costs or current activities. It was meant only for funding ambitious, experimental ideas that might help build the future of learning — and it was OK if those wild ideas ultimately failed, as long they were attempting something new and potentially valuable.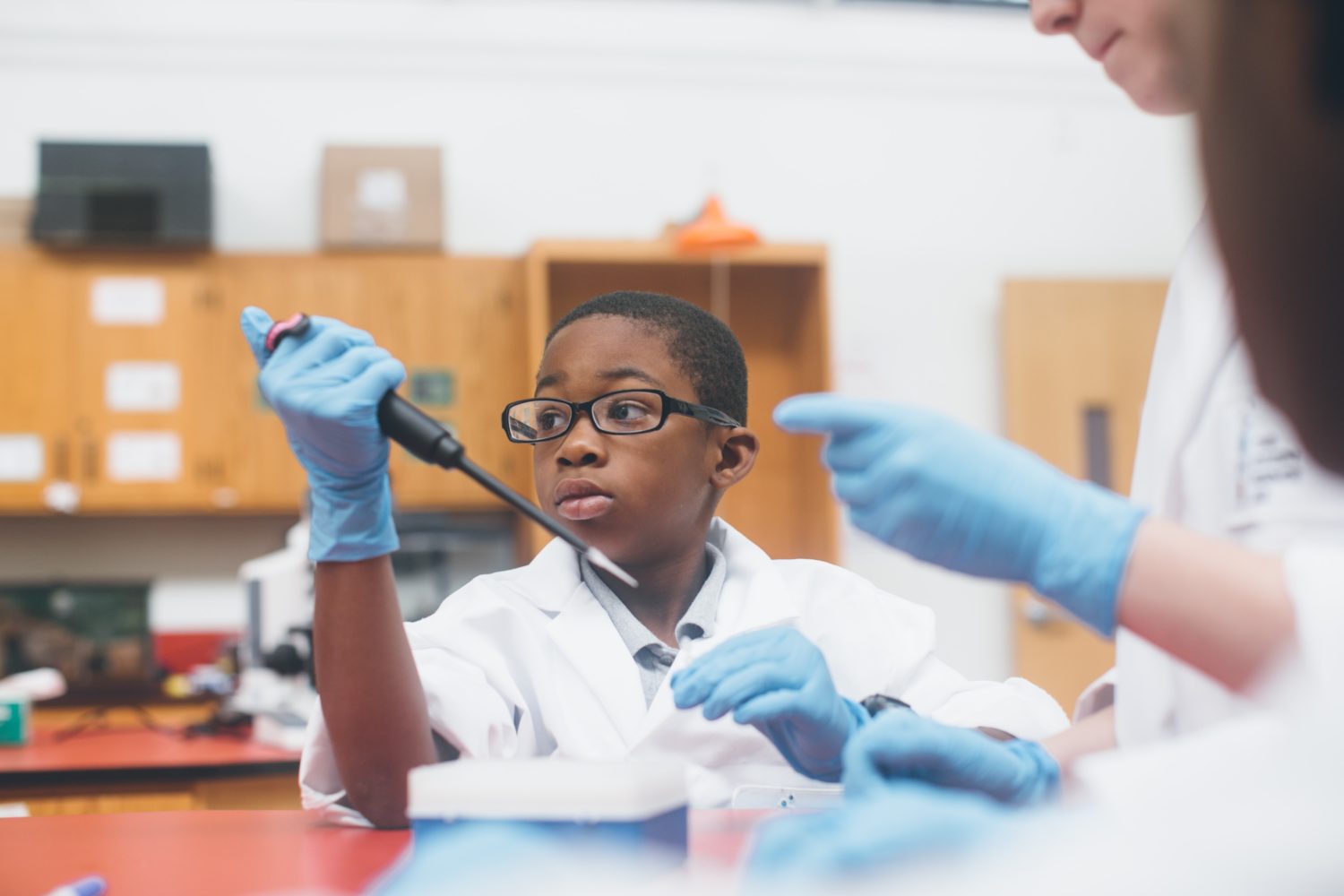 Nonprofits don't get invitations like this every day. Or, really, ever. They're normally expected to lay out exactly how they'll use grant funding and to offer clear metrics illustrating the measurable value of their proposals.
"This particular opportunity was really exciting because they essentially just said, 'Hey, wish out loud,'" says Kristan Allen, director of marketing and development at the Mentoring Partnership. "Wish out loud, on paper, and let's see where it goes."
This week, those wishes will begin coming true.
---
The Tomorrow campaign has announced 17 grants totaling nearly $1.43 million over the next year to fund each of these groundbreaking projects.
The world has changed dramatically in the six months since these organizations began imagining their "moonshot proposals." But the twin disasters of COVID-19 and ongoing racial injustice have only fueled the creative brainstorming process that began in late February and early March.
At the time, participants gathered in small groups for workshops led by the Cincinnati-based nonprofit KnowledgeWorks. Though no one could have known it then, these sessions would be the last in-person gatherings many of the participants would experience for all of the spring and summer.
But the impact of the three-hour workshops would ripple as the organizations pushed themselves to step out of normal thinking and shape these bold new experiments.
Often when we try to envision the future, our thinking is influenced by how things are right now. But what if you could envision the future from a totally fresh perspective?
Potential grantees were challenged to come up with their dream idea — and then to come up with a second, very different idea, based on a totally different set of assumptions for the future.
There is real benefit to "having the freedom to actually say you don't know which way that these things are going to go over the next one year, five years or decades," says Jason Swanson, director of strategic foresight at KnowledgeWorks, who led the workshops.
"You can't predict the future," Swanson says. "But you can get prepared to be surprised."
---
Among the questions participants were asked in the workshops: What is an educator's role in creating healthy, resilient young people, not just better workers?
The goal: to ensure these nonprofits could replace simply doing things better with actually doing better things. The workshops also involved young people directly in conversations about what the future might look like.
Jamie Baxter, education policy director at Allies for Children, says her team quickly realized that their ideas could take a back seat to the ones that emerged from inspiring conversations with high school students and recent high school graduates who had been invited to speak.
"The students' perspectives during that three-hour meeting was huge," Baxter says, "and that really helped us shape our proposal."
Allies for Children is going to work with 1Hood Media, which will invite a diverse group of high school and middle school students to capture their experiences and voice their views on learning's future.
In the project, students will create a short film and a media toolkit filled with fact-packed resources that organizations such as BYE and Young Black Motivated Kings and Queens can use when they interact with policymakers, community leaders and journalists.
These young people will decide which issues need attention and how they wish to express themselves and push for change.
The collaboration with 1Hood, Baxter says, will bring "fresh perspectives and totally different connections" to the work that Allies for Children had been doing on behalf of young people in the Pittsburgh area.
The other 16 funded projects also prioritize collaboration and fruitful partnerships that aim to benefit as many learners, families and educators as possible. Swanson says this approach and the remarkable possibilities that may grow from it could be groundbreaking.
Working with "a ton of diverse stakeholders." Dreaming about the future without the boundaries of fiscal restrictions. And having the money to actually start building what they're thinking about. Those are the principles at the heart of this endeavor.
"That is really uncommon," Swanson says. "That spirit of experimentation was something that I've never encountered before."
Plans are now brewing to potentially make similar moonshot opportunities more widely available across the Pittsburgh region in the coming year. In the meantime, visit remakelearning.org/tomorrow/grants to learn more about these 17 grant recipients and their newly funded initiatives.
---
This article is part of a series for Tomorrow, powered by Remake Learning. From May to October 2020, Tomorrow will explore–through virtual events, grantmaking and extensive storytelling–what we can do today to make tomorrow a more promising place for all learners. Have something to add? Share your hopes for today's young people using #RemakeTomorrow and tagging @RemakeLearning. Tomorrow will elevate community questions, spotlight your ideas and help all of us prepare for whatever the future may bring.