Here we are at the end of a school year like no other.
A year marked by school re-openings and school re-closings; by widespread exhaustion and unexpected joys; by second waves, third waves, and vaccines. A year marked by unspeakable devastation and by what educators did in spite of that devastation.
To the region's teachers, librarians, administrators, cafeteria cooks, custodians, coaches, IT teams and amateur and veteran laptop technicians, activists, paraprofessionals, bus drivers, counselors, museum staffers, nonprofit workers, volunteers, teachers-in-training, and students: thank you. Thank you for the remarkable ways in which you've shown up for one another. Thank you for meeting challenges that you should never have had to meet. And thank you for showing the world that the way things are isn't the way things have to be.
From community-wide efforts like learning hubs to small-scale (but big-impact) innovations to student-led charges for change, you've given the world a glimpse of what's possible. Over the past 15 months, you've envisioned a future where each day holds promise for every learner. You've shown us tomorrows where:
Justice and joy are synonymous with learning. In classrooms, living rooms, libraries, museums, universities, and elsewhere, children, youth, and adults have been laying the groundwork for new and better systems — systems that include rather than exclude; that direct resources and power to learners who've been denied; and that serve young people and families with love. At the University of Pittsburgh School of Education, the PittEd Justice Collective is designing a future that's more equitable, engaging, and well. Meanwhile, Remake Learning Days has returned to provide fun, hands-on learning opportunities for families and kids. And with support from the Allegheny Intermediate Unit, educators are finding creative ways to spark joy among students.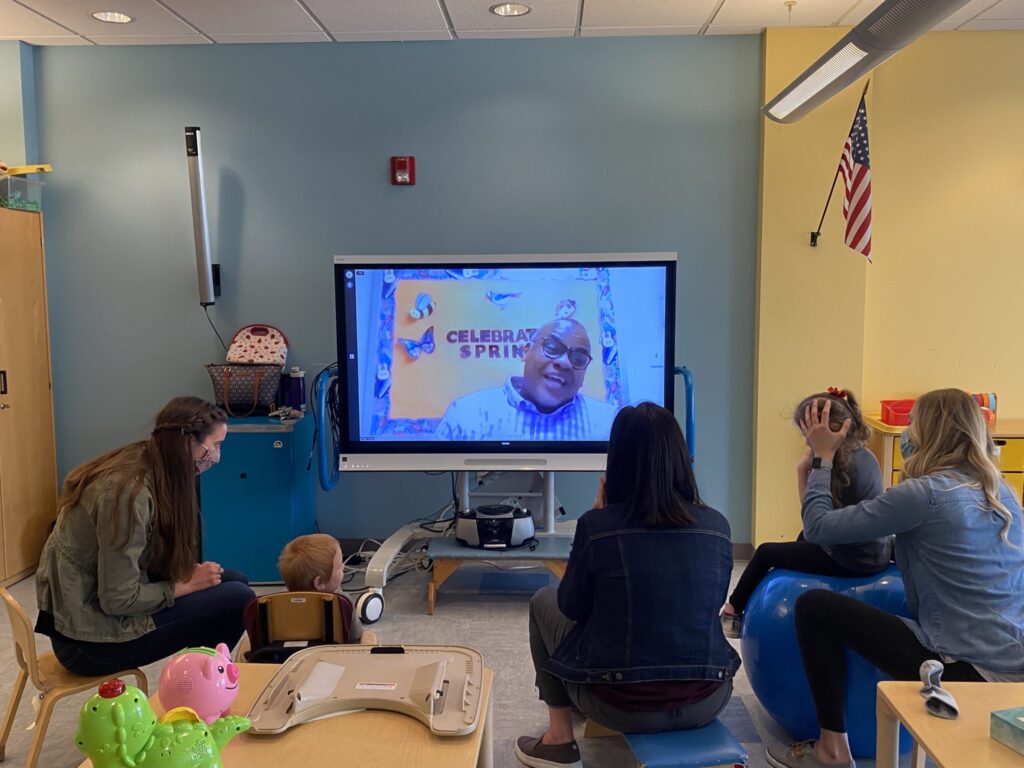 Learning starts with the needs and desires of young people and families. When the pandemic arrived and many schools shut down, the Pittsburgh Learning Collaborative — a group of more than 70 organizations and people — focused not on testing or what might happen to students' scores, but on meeting the human needs that make learning possible. They delivered countless meals to alleviate hunger. They helped secure devices to bridge the digital divide. And they set up a hotline that could respond to families' questions in many different languages.
Parents, caregivers, and community members partner with educators in new and exciting ways. Although there hasn't always been a clear way for parents, caregivers, teachers, and others to connect and collaborate, this year, they have invented innovative methods of their own. New projects promise to document and share these methods, enlisting caring adults everywhere as allies in children's learning.
As a community, it's our job to honor these efforts by using what we've learned to shape what comes next. To ask ourselves: What if tomorrow, no learner in Pittsburgh ever went hungry? What if every family had a hotline to call when they need technology, or information, or simply someone to talk to? What if tomorrow, every parent and every caregiver had a personalized roadmap for supporting children's learning? And what if tomorrow, every learning space had a justice collective? What if our learners were free to focus more fully on their hopes and potential and dreams?
These are the questions we continue to think about, even as the school year — and this phase of the Tomorrow campaign — come to an end.
But in many ways, the effort to #RemakeTomorrow is just beginning.
Over the next few months, you'll witness the launch of some of the region's boldest projects to date. Seven organizations and school districts will leverage nearly $500,000 in Moonshot Grants to dream big. They'll craft individual education plans for every student; bring libraries directly to parents, caregivers, and childcare centers; build a farm that mixes mentorship, agriculture, and Black culinary heritage; and much, much more. And in the fall, Remake Learning will award another half-million dollars to a second set of projects that vault learning innovation into the stratosphere.
We're also working with the Pennsylvania Department of Education and KnowledgeWorks to capture, share, and scale the remarkable shifts we've witnessed over the past 15 months. Soon, a statewide panel on innovative learning will help as many school districts as possible benefit from the brilliance of our region's educators.
Looking ahead, there are so many reasons to be hopeful. Among them, as always, are the power of our relationships, our collective capacity for love, and the strength we get from belonging to a community where educators work so hard on learners' behalf.
Authors: Gregg Behr, Valerie Kinloch, and Jim Denova