If sharing means caring, there's no denying the Allegheny County Library Association (ACLA) and Pittsburgh Citiparks care deeply about the state of computer science (CS) education across our region.
The two organizations are sharing a $500,000 PASmart Advancing Grant from the state Department of Education with Remake Learning's CSforPGH working group.
The grant will fund a project titled From Incubator to Launch: Co-Creating a CS Ecosystem. Building on the success of similar partnerships, the project aims to build a unified framework for CS education between out-of-school time (OST) programs and schools.
Participating organizations and schools will work together to develop and offer integrated CS courses. Their ultimate goal is to increase the number of students learning CS at a higher level, especially among underrepresented youth.
"This grant really embodies that sort of mindset—connection," says Remake Learning Network Director Tyler Samstag. "The goal is to connect schools, OST providers, and libraries in a strategic way, because there is computer science learning happening in each of those places."
In addition, the demand for CS jobs throughout the region remains high. According to Code.org, Pennsylvania has more than 12,800 computing jobs, though only about 60% of public high schools in the state teach computer science.
From Incubator to Launch has laid out a multi-step action plan to help bridge this divide:
To start, ACLA and Citiparks staff will receive professional development in various computing topics, while Remake Learning will recruit in-school partners via an application process.
ACLA and Citiparks staff will join in-school partners to form small Teaching Teams. Together, teams will learn more about the local and regional CS landscape, cultural competency, human-centered design, universal design thinking, and culturally inclusive program recruitment. They'll also visit formal and informal educational spaces to observe and learn from others.
Teaching Teams will then co-create pilot programs that integrate OST and in-school CS learning. They'll work together over one year to design, document, test, and revise their ideas.
Teaching Teams will offer their pilot programs to learners through Citiparks and ACLA, measuring and evaluating results along the way.
Independent researchers will work with Teaching Teams to evaluate the success of their programs, conducting student focus groups, observing classrooms, and gathering student impact data.
Remake Learning will document the project's process and programs in a playbook, designed to help others develop and implement future programming.
From Incubator to Launch taps into several important aspects of CS learning, but here's what's most important to know:
Equitable student success depends on in-school and OST partnerships
To provide equitable CS learning for every student, we need a seamless CS "pipeline," a learning pathway that is accessible to all, centers student needs, and integrates both schools and OST providers.
Why? It's the most efficient and effective way to serve learners' diverse needs.
In school, students can learn CS fundamentals in the lab and classroom. Outside of school, they have the chance to apply what they've learned in real-world scenarios. And for those without in-school programs, OST can offer engaging and culturally relevant CS education.
As reported in the K-12 Computer Science Framework, "informal education organizations are essential to the CS education ecosystem and should be included as critical stakeholders in state and district implementation."
What's more, schools and organizations have much to learn from one another: In CSforOST, a research report from CSforALL, findings showed that OST environments can often use more content expertise, while in-school environments need to leverage greater creativity.
But currently, supports only exist independently for each type of learning environment; there are no efforts to support unified learning between formal and informal spaces.
From Incubator to Launch will fill this gap, helping facilitate connections between OST and in-school education and provide the methodology needed for program co-creation and alignment between the two.
The project builds on the expertise of local STEM leaders
Both ACLA and Citiparks are heavy hitters in our region's STEAM and CS learning ecosystem.
ACLA has received federal funding for its Librarians as STEM Educators project and has partnered with ASSET STEM Education, a nationally recognized provider of STEM teacher training, to provide professional development to thirty of their youth service staff from 28 libraries across the county.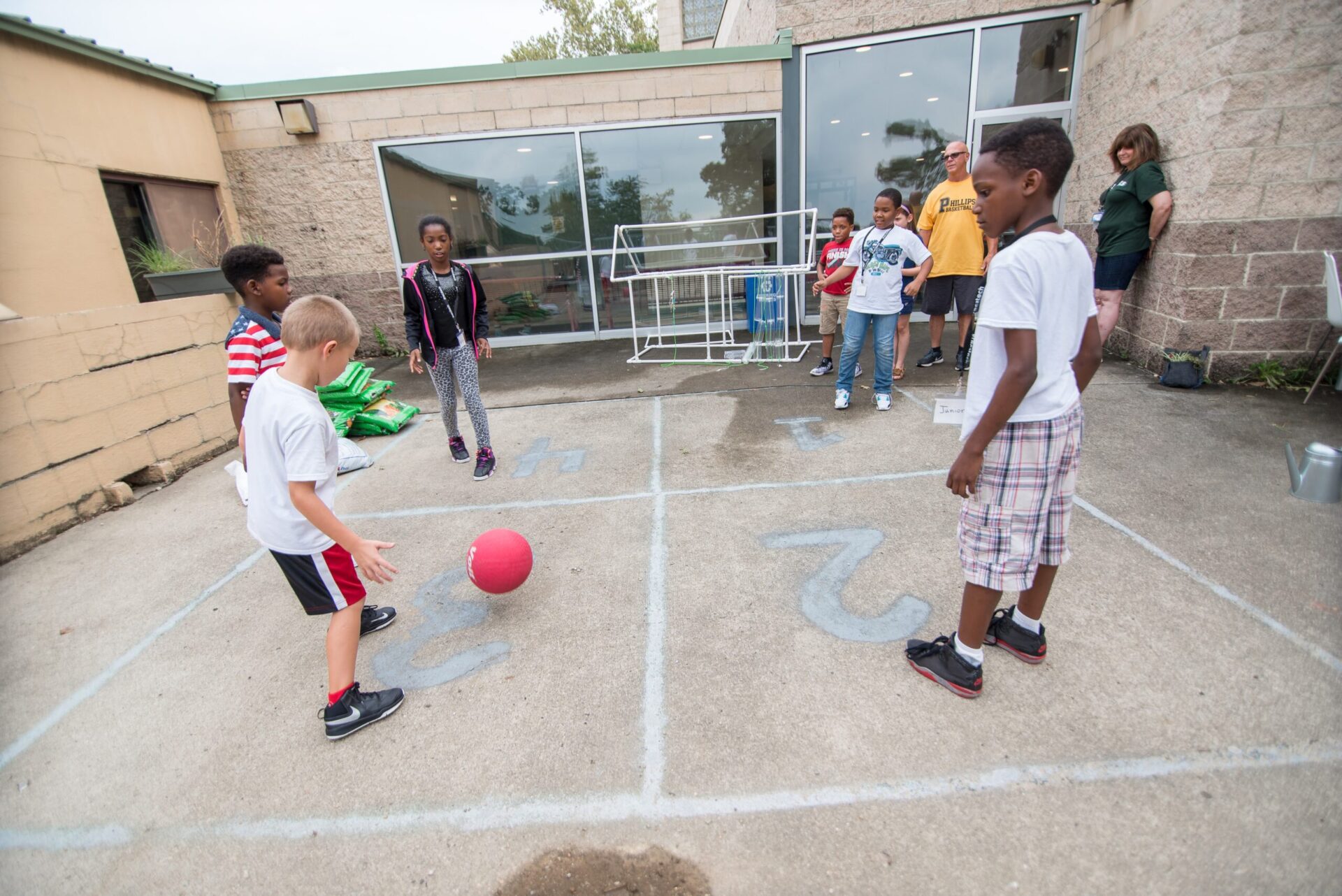 Citiparks leads the Rec2Tech program, started in 2016 as a call to action for government, civic, and community leaders to transform underutilized public spaces into hands-on tech centers. Today, the program offers free coding classes, workforce readiness programs, tech talks, and more. Rec2Tech also was recognized with funding from the National Science Foundation and through national partnerships with Baltimore City and the Digital Harbor Foundation.
Along with these core partners, CSforPGH has been convening formal and informal educators since 2018, working to promote professional development opportunities and uplift promising teaching practices.
CSforPGH will draw on its network to bring additional partners into From Incubator to Launch. For one, they plan to work with Schools that Can and the Allegheny Intermediate Unit to source examples of innovative CS from formal learning and recruit for Teaching Teams.
Partners are targeting barriers to CS learning and careers
From Incubator to Launch will focus on schools, student populations, and locations of high need, as defined by the Allegheny County Needs Index, targeting communities like Mckees Rocks, Duquesne, Tarentum, Penn Hills, North Versailles, Wilkinsburg, the Hill District, Knoxville, Homewood, and Larimer, among others.
Facing barriers like low family income, lack of transportation, and limited in-school courses, students from these communities are often far less likely to have access to collaborative, dynamic, real-world CS learning than their high-income peers.
Connecting in-school and OST learning will strengthen the "wraparound" support for students in these historically marginalized communities, which is shown to be incredibly beneficial. Consistency between in-school and OST learning will mean learners are much more likely to master CS concepts, grow computational thinking skills, and develop a positive attitude towards STEM fields.
Schools with limited resources will learn from the best practices of OST organizations, including methods for diverse program recruitment. On the flip-side, thanks to increased professional development, OST educators will be better able to direct students to formal CS learning opportunities. ACLA and Citiparks's multiple in-person locations will also give students places to "drop in" and learn CS.
Taken together, these efforts will help us build the CS pipeline we so desperately need and help those often excluded from CS learning gain critical skills and inroads in-demand careers.
—
From Incubator to Launch will kick off this fall with professional development and recruitment for Teacher Teams. To learn more about the project or Remake Learning's CSforPGH working group, contact LaTrenda Leonard Sherrill.