A metaphor those in education have often heard, the STEM "pipeline" refers to the educational pathway learners follow to reach careers in science, technology, engineering, and math.
Traditionally, it relies heavily on our formal learning spaces, starting in early education and extending beyond high school graduation.
In recent decades, though, we've learned that this pipeline can often be blocked, or spring a leak, especially for students of color, English learners, and students experiencing poverty. We now know that to build a strong and diverse pipeline, we must use more than one building material.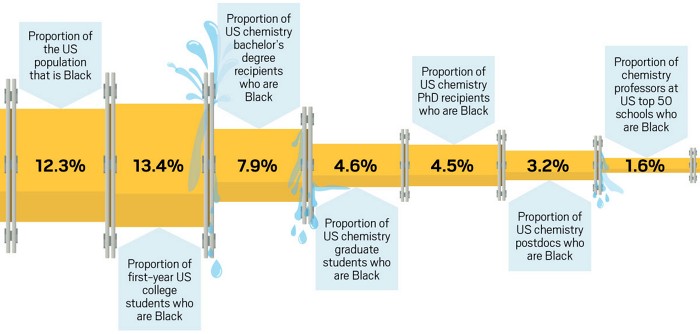 The key to creating a solid STEM pipeline is providing kids with opportunities to explore STEM outside of school, keeping them engaged in STEM-related activities, nurturing their love for learning, and cultivating their independent learning skills.
We can look to after-school clubs, focused on topics like robotics, coding, and app design, to help students develop these passions and strengthen independent learning, but there are many other simple ways to cultivate independent learners in out-of-school time (OST) spaces and at home.
We'll explore these in turn, but first, we need to understand independent learning's connections to society, history, and culture.
Ties to Society and History
As a mother, I seek to develop independence and autonomy in my children through questioning, a skill that comes very naturally to them. However, as an educator and budding researcher, I witness the impact that traditional models of schooling have on students who don't have the opportunity to question and grapple with complex ideas. They are forced to memorize information and regurgitate what they remember on standardized tests, which Martin Haberman (1991) refers to as a "Pedagogy of Poverty."
In order to reimagine learning for our children, parents and educators must push past their experiences and comfort zones related to how they were educated. This is the only way we can help prepare learners for the 21st-century workforce, tackle jobs that don't yet exist, and pursue a life of liberation and freedom where they will thrive.
So the big question becomes: How do we do this? Again, a seemingly simple answer is to cultivate independent learners.
Ties to the Opportunity Gap
In the book Culturally Responsive Teaching and the Brain, Zaretta Hammond defines an independent learner as a person equipped with strategies and tools to attempt new tasks; they are able to take on the cognitive load of learning, with guided supports from their teacher when needed, and can recall information from their long-term memory to apply to new concepts.
Hammond found a clear connection between independent learners and the opportunity gap, reporting that culturally and linguistically diverse students often do not experience learning spaces that offer the type of rigor needed to cultivate independent learners.
And ultimately, we see this reflected in our STEM pipeline: The lack of diversity in those pursuing STEM careers is directly connected to the lack of preparation students of color, students experiencing poverty, and students learning English as a second language receive in formal education settings.
This is indeed a wicked problem, but embracing learning spaces that provide opportunities to strengthen independent learning skills is a key part of the solution, one the OST space is uniquely situated to implement.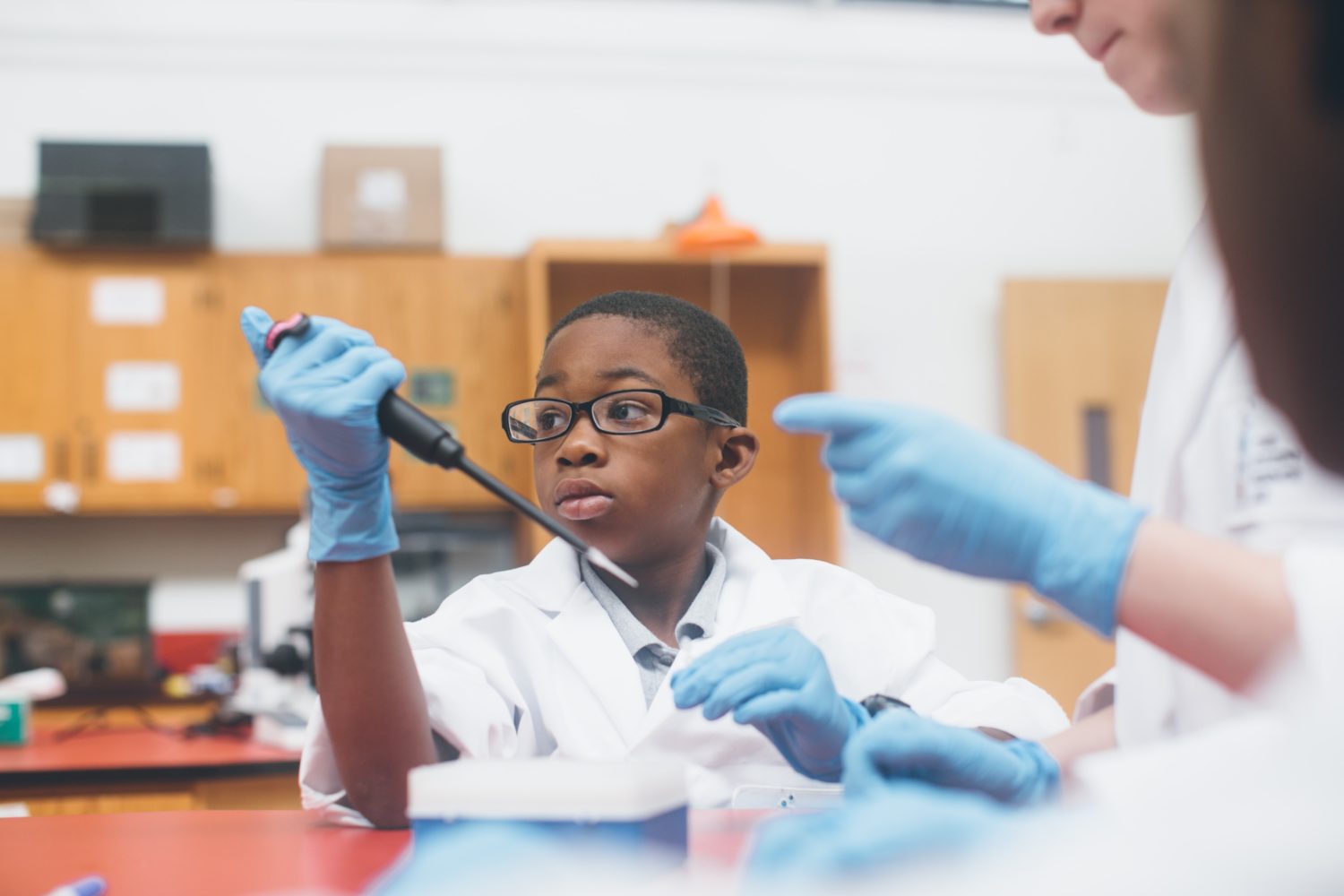 Independent Learning in OST: Embrace Failures, Freedom, and Exploration
One of my roles as an educator is designing and implementing an after-school math mentoring program at the University of Pittsburgh's Center for Urban Education, called Ready to Learn. The program aims to strengthen middle school students' confidence and skills in Algebra, by blending math tutors and AI math software to personalize and accelerate learning. In order to create a relevant learning experience, the program also uses social justice math projects, co-designed by program staff and university faculty.
Drawing on this blended approach, here are a few ways to foster independent learning in OST programs:
Create a "fail fast" culture, where kids know it is okay to make mistakes and are able to learn and grow from their own mistakes and the mistakes of their peers.
Celebrate confidence-building actions and embrace trying new things. Try building time for reflection into activities or using a visual tracker to show growth and consistency.
Encourage kids to question the content and empower them with tools and resources to find answers to their own questions. Also, allow children the freedom to work on projects they find interesting by giving them choices and working within a flexible framework.
Independent Learning at Home: Focus on Confidence
Developing independent learners at home may look different based on the age of your child and your cultural background and worldview. However, in essence, the goal is to build confidence in your child and provide them with space to figure things out on their own.
This will require open communication and the ability to discern between curiosity and defiance. (Yup, read that last sentence again!) Here are a few approaches I use with my own children, ages 3, 4, and 7, in my attempt to raise independent learners:
Encourage your child to question the world around them. When they begin to question you and your authority, this principle becomes tricky. But always consider intent versus impact and be prepared to do some self-reflection on difficult questions like, "Why do I have to do this?" Teaching your child tact will be helpful as they learn how to filter their questions appropriately.
Designate screen-free time where children read books, build puzzles, or play with non-tech toys. This screen-free time does not need to be a Pinterest-worthy activity. Allow your child to be "bored" and use their imagination. Try spending an entire day each week screen-free! I share ideas for screen-free activities on my PBOinSTEM Instagram every Saturday. Check out Pulling Brilliance Out in STEM (PBOinSTEM for short) for more learning content.
Ask your child thought-provoking questions that require them to think critically. You might ask questions about books you've read together or movies you've watched, such as: How would you change the ending? If you ever run out of ideas for questions to ask, many local book stores and online retailers sell conversation starter cards and books designed for kids. Engaging in conversations with your children and giving them space to express themselves, argue their position, and arrive at solutions on their own not only helps them grow their independent learning skills but also strengthens your relationship.
—
As we turn the corner toward a post-pandemic world, it is a perfect time to innovate and elevate learning spaces to more equitably serve children and prepare them for jobs of the future, many of which will be in a STEM field.
We can start by making small yet significant changes at home and in OST learning spaces, and, if successful, the fruits of our labor will far exceed filling the STEM pipeline with a diverse talent pool: We will cultivate independent learners who are prepared to ask the right questions, ideate, and bring to fruition new ideas that solve complex problems, all while living in community with one another.
---
References
Haberman, M. (1991, December). The pedagogy of poverty versus good teaching.  Phi Delta Kappan, 73(4), 290-294
Hammond, Z. (2015). Culturally responsive teaching and the brain: Promoting authentic engagement and rigor among culturally and linguistically diverse students. Thousand Oaks, CA: Corwin, a SAGE company.