Since 1888, Boys & Girls Clubs of Western Pennsylvania (BGCWPA) has served over 250,000 local youth as one of the largest, most comprehensive out-of-school providers in both Allegheny and Somerset counties, with sites in multiple locations across the region. As a leader in mentoring, academic enrichment, recreation, STEM, workforce development, healthy lifestyles, leadership, teen, arts, summer camp and after school programs, BGCWPA lives the mission to "activate and advance the potential in every child by doing whatever it takes to ensure they have great futures."
Despite the challenges of the year, BGCWPA took on 2020 as a year of opportunity. In the face of COVID-related changes, we embraced the ability to reach even more youth, communities and families with our virtual, delivery and in-person programming and resources.
With a back-to-school season upon us, we introduced seven local Learning Hubs, designed to provide a safe and effective place for youth to participate in virtual schooling and enrichment programs. Learning Hubs provide before-school, all-day and/or after-school programs for those impacted by COVID-19 shutdowns. They allow for parents to return to work, youth to have support throughout the virtual school day and communities to remain safe by following all CDC guidelines.
BGCWPA has worked hard to ensure Learning Hubs are accessible, equitable and safe for all—staff, families and students alike—as they start to play a bigger role in our local learning ecosystem.
Problem-solving through partnership
BGCWPA Learning Hubs currently serve 20 school districts and over 50 schools, so our two biggest challenges have been providing food to students and streamlining their varying schedules and types of learning. Our committed staff has addressed some of these issues by collaborating with partners in the corporate sector, like MedExpress, Baierl Automotive, PPG, ProspHire and Eat 'n Park, as well as Allegheny County Department of Human Services, United Way of Southwestern Pennsylvania, The Community Food Bank and local school districts. To date, thanks to our partnerships, we have delivered over 1,000 food pantry boxes, served over 3,000 hot foods (by bringing food trucks to 11 neighborhoods!) and provided weekend food to families.
We're also working with students in areas far beyond basic needs and academics. As you might expect, many children who have been on their laptops or iPads most of the day need opportunities to run around and release some energy, so we've implemented a number of gross motor activities as well as fun and engaging STEAM projects, activities and games. In addition, we recently hired a full-time manager of mentoring programs to provide extra support around children's social-emotional needs and a manager of arts programs to incorporate more arts-based learning into our Clubhouses. We are proud to host 12 AmeriCorps members that are helping our young people and teens with both academic work and career readiness.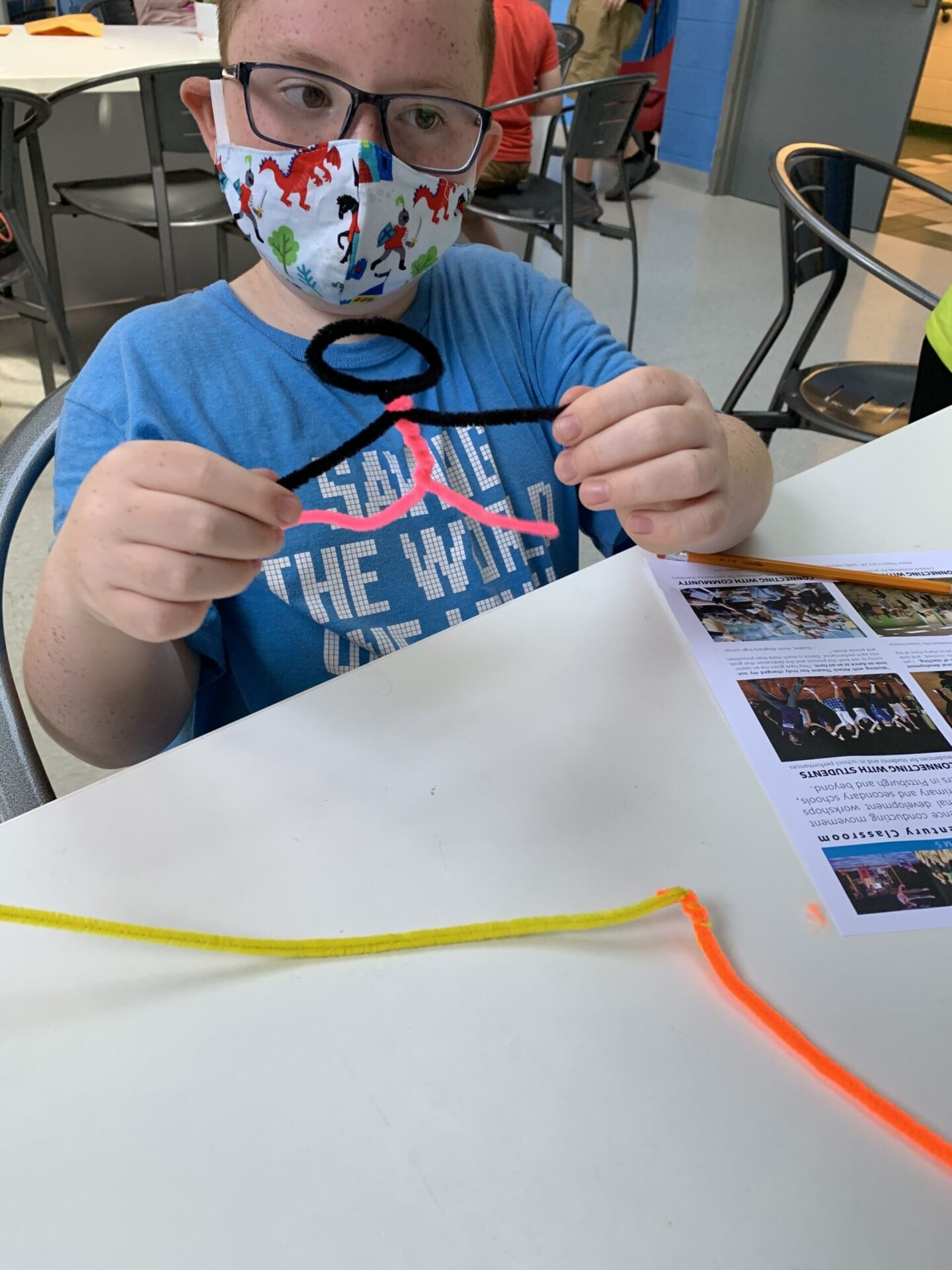 Students get hands-on with STEAM projects and outdoor activities| Photo courtesy of BGCWPA
For all that they do, we also know how important it is to compensate staff fairly at this time. Although we applied for hazard pay relief, we unfortunately were not selected. Because of this, we have increased the hourly wage for all of our youth development professionals and are ensuring very strict compliance with CDC regulations. We have provided staff with PPE, including free supplies donated by GlobalLinks, as well as training and development.
Financially feasible for all
Our costs to provide programming and all of our relief efforts have dramatically increased during the pandemic. For example, cleaning costs have doubled and we are hiring more staff than ever to keep our groupings small. We also have limits on the number of volunteers who can enter our buildings. All of these aspects increase our critical need to raise additional funds to support our families, programs, staff and members.
Luckily though, families attending Learning Hub programs (as well as youth who qualify for scholarships for afterschool and specialty virtual or STEM programs) have received scholarships to keep our program costs low. The majority of these families are single parent or working family households sending their child to a Learning Hub so they can remain employed.
Unfortunately, however, the funding for Learning Hubs will most likely run out soon. There are so many people advocating and working hard for more funding. We truly hope their efforts will result in additional funding to keep these programs open the entire school year. Without additional funding, many families will not be able to afford the tuition and modest fees BGCWPA and other providers charge to remain open. Closing the Learning Hubs will create more inequities and both academic and socio-economic divides for children and families.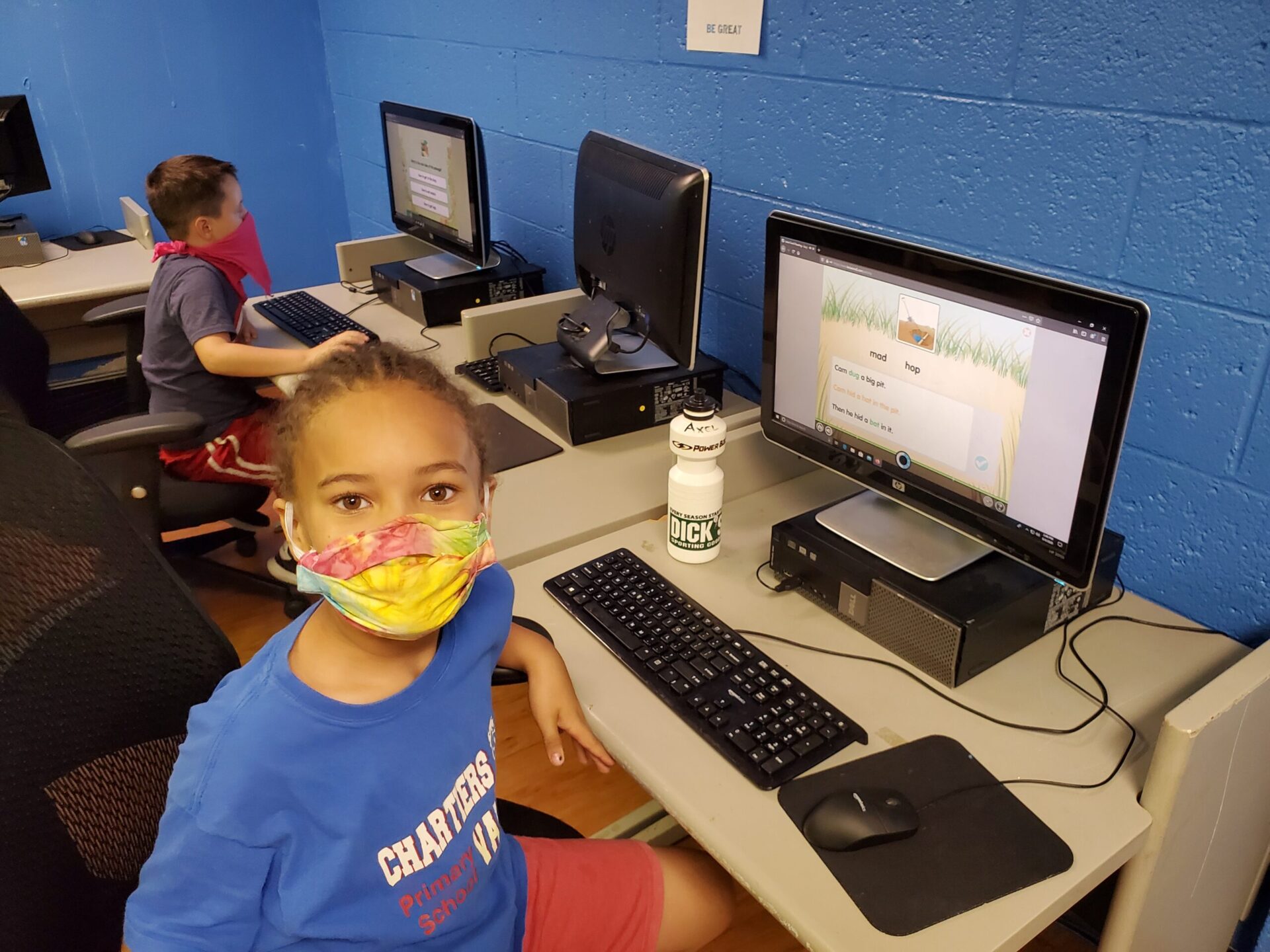 Lasting impact during a trying time
We know that the academic support, mentoring and enrichment we offer changes children's lives. Last year, the average BGCWPA member raised their math scores by 29% and reading scores by 24%; teens met with professionals from industry through career mentoring talks called Career Captures, acquired microcredentials and earned wages/stipends of over $250,000 participating in our programs. This year, our goal is to continue this impact for more children at a time when many are very behind in their academics and not thriving particularly well with virtual programming. So far, we've offered over 140 virtual classes as the first Boys & Girls Club in the nation to partner with and leverage the Outschool platform.
Now more than ever, it is critical that we come together to ensure that the kids who need us most have their needs met, not only their academic and social-emotional needs, but their most basic needs that many of us take for granted every day.
This work is definitely not easy. Our staff has embraced the role of being teachers, counselors, cafeteria workers and food preparers, all while running programming 13 hours a day to provide family engagement and enrichment opportunities. But the one thing you'll always notice when you walk into a BGCWPA Clubhouse or program site is smiling kids (yes, you can tell even with masks on) that feel safe and are getting their needs met by dedicated and caring staff who are "doing whatever it takes."
Learn more about BGCWPA programs and opportunities to support at bgcwpa.org or by following @BGCWPA on social media.