Remake Learning hosts free, open gatherings designed to forge and develop relationships between the educators, innovators, and change agents that make up the Remake Learning Network. Our meetups provide an opportunity for small groups of educators and innovators to connect in unique learning environments across the region.
In May, network members will gather in Frick Park for a nature walk and forest bathing experience. The Pittsburgh Parks Conservancy enriches Pittsburgh's city parks with restoration services and public programming, including educational programs for children, teens, and adults.
Jen Schnakenberg is the assistant director of education at the Pittsburgh Parks Conservancy. We asked Jen about the Conservancy, its vision for and role in expanding access to nature learning experiences, and what to expect at the Remake Learning meetup.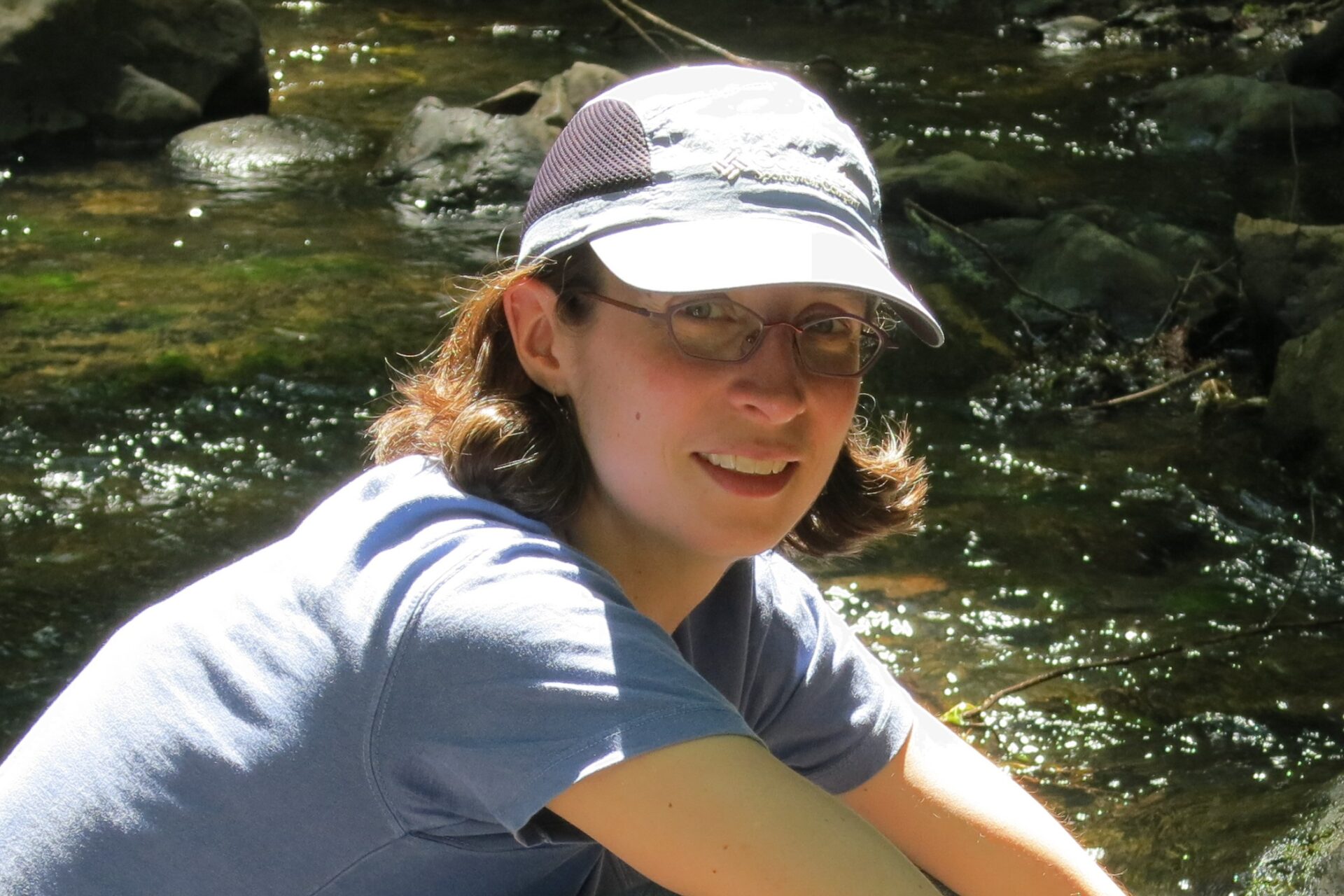 Tell us about yourself and your organization. Who are you? How have you engaged with remake learning?
My name is Jen Schnakenberg and I am the assistant director of education with the Pittsburgh Parks Conservancy. We operate the Frick Environmental Center. We have a host of environmental education programs for all ages. We have a particular focus with K-12 school programs as well as summer camps and high school summer internships.
I have been involved with Remake Learning for a number of years now. We've also joined forces with many like-minded organizations with a high school pathways project that was sponsored by Remake Learning. I've also taken many advantage of some of the professional development offerings over the years as well.
Tell us about your organization. What is it all about? What does it do?
The Parks Conservancy is a nonprofit partner to the city of Pittsburgh for all things park related. Our goal as an organization is to improve the quality of life for all Pittsburghers by restoring the parks system to excellence, which includes environmental education. We believe in connecting people to nature and one of the things we've been doing more of is looking for more meditative ways to connect to nature.
Share something with the network. What do you want network members to know about you and your org?
At the Parks Conservancy, we believe in connecting people to nature and one of the things we've been doing more of is looking for more meditative ways to connect to nature. These forest bathing experiences, like the one for network members coming up in late May, are designed to help folks slow down and become more observant as they tune into nature. They are designed to be soothing and healing by leveraging the power and beauty to boost mental health.
Share your perspective. What are the most important opportunities and challenges for learning in the greater Pittsburgh region?
I am really excited about thinking about the opportunities available to young people as a learning ecosystem and thinking about the flexibility that we have as out of school time providers. We can be much more nimble and creative with offering opportunities that maybe kids can't get in school.
Looking across out of school time providers, particularly within affinity groups with similar subject areas, it is about seeing what we can do together that we couldn't do as individual people or individual organizations. I see a lot of places where that kind of talk is starting to build and it is very exciting.
Share your vision. What's your vision for the future of learning in the greater Pittsburgh region?
The state of Pennsylvania has new broad based science standards coming out. They are called STEELS, which stands for science, technology, engineering, environmental literacy and sustainability. Embedded within that is a mandate that at least once during elementary, middle, and high school you're engaging in a deep meaningful outside learning experience that has some aspect of student choices and stewardship attached to it. If we could actually attain this, I think it would be pretty significant.
Is there anything else you would like to share?
When the Frick Environmental Center was built, it was the greenest public building in the world in terms of sustainability! It is owned by the city of Pittsburgh and operated by the conservancy and the doors are open from 10am – 4pm. Anyone can come here to enjoy the space as there is no fee for entry. The building is both Leed Platinum and Living Building Certified.
That being said, the idea with the Environmental Center is not so much that you come to visit the environmental center itself. It is really just a gateway to 650 acres of parkland. I invite everyone to come here and maybe allow themselves to get a little bit lost.