Pre-College STEM Programs (PCSPs) are learning opportunities that help current middle and high school students experience more rigorous and diverse learning opportunities than they may be available or required in their formal education. These programs aim to introduce high school students to powerful, hands-on STEM learning experiences, provide an introduction to college-level STEM education and research, and connect students with STEM professionals.
Some Pre-College Programs are offered through K-12 schools, others operate totally independently. Some provide students with credit towards their high school diploma, college degree, or both. Many are designed to expand access and opportunity to students from groups that have been historically excluded from higher education, including Black, Latine, Indigenous students, as well as female students.
Pre-College Programs are important to Remake Learning because they bring together educators and stakeholders from a variety of sectors, broaden the definition of learning for students, connect young people to real world applications of their learning, and contribute to a more inclusive and equitable future for learning.
What's the thinking behind PCSPs?
For any student, PCSPs can be incredibly valuable. Science, math, engineering and technology come alive when high schoolers can do research in a lab alongside accomplished researchers, use the principles of STEM to tackle real-world problems, and discover the kaleidoscope of STEM careers they might pursue. A single summer spent deep-diving into genetic or environmental research can light a path toward a rewarding career for a teenager who might otherwise never have realized how fascinating – and how impactful – working in STEM can be.
But while PCSPs can be valuable for any student, these programs have a crucial role to play in supporting Black, Latine and Indigenous students. As the STEM PUSH Playbook notes, "students from specific racial and ethnic groups, namely Black and Brown students, continue to be underrepresented in STEM majors and fields, creating not only a diversity deficit but a deficit of ideas and innovation needed to solve society's most pressing problems."
A growing number of PCSPs in the Pittsburgh region are now working to ensure that Black, Latine and Indigenous students have opportunities to pursue challenging, hands-on STEM learning, while offering mentorship as these students apply to college-level STEM programs and begin building and maintaining STEM careers.
How do learners benefit by participating in PCSPs?
At PCSPs in the Pittsburgh region, students gain confidence and valuable STEM learning experiences while working alongside accomplished professionals. For students who are the first in their family to pursue a college degree, university-based PCSPs are especially valuable. In these programs, students build a sense of belonging on a college campus, and the PCSP can serve as a touchpoint if the student attends that university.
How are universities changing in response to the work of PCSPs?
Another element in pursuit of STEM equity involves the college admissions process: The Pittsburgh-based STEM PUSH network of pre-college STEM programs is currently working to improve the ways that college STEM programs handle admissions, so that unjust barriers to admission can be eliminated.
The question they're tackling: How can universities move beyond the restrictive policies that reject students based on measures like SAT scores or grade point averages, which may not begin to reflect a student's actual potential to thrive in a college STEM program? One key is developing an effective system of accrediting PCSPs, so that admissions officers can know the quality of a given PCSP and give weight to these learning experiences.
How are PCSPs making a difference in the Pittsburgh region?
Pre-college programs in the Pittsburgh region take many forms. Some are university-based, while others are run by community organizations and afterschool educators. Here are two that are doing important work during summer breaks and throughout the school year:
What is it? Gene Team is a summer program for high schoolers attending Pittsburgh Public Schools and other urban school districts in the Pittsburgh area. Students work together with scientists in biology labs at the University of Pittsburgh, advancing research projects as a team. The program, launched in 2006, begins in late June and runs daily for four weeks.
What's the student experience? The day begins with a morning meeting, then students work in small groups tackling different components of a joint research project. Beyond completing key research, the program builds students' critical thinking and problem-solving skills, their understanding of experimental design, and their confidence in themselves as STEM learners. Gene Team students also receive mentorship in entering science fairs and competing to earn scholarship funding.
"Students have ownership of their particular piece of the project," says the program's director of outreach, Dr. Becky Gonda, and also gain "that sense of pride in the whole team of contributing to the lab's research."
How do young people find this program? Gonda and her colleagues reach out to biology teachers throughout Pittsburgh Public Schools seeking recommendations. Students applying for one of 20 spots visit the lab for an interview, where they explore a biology problem alongside a scientist and discuss their thought processes.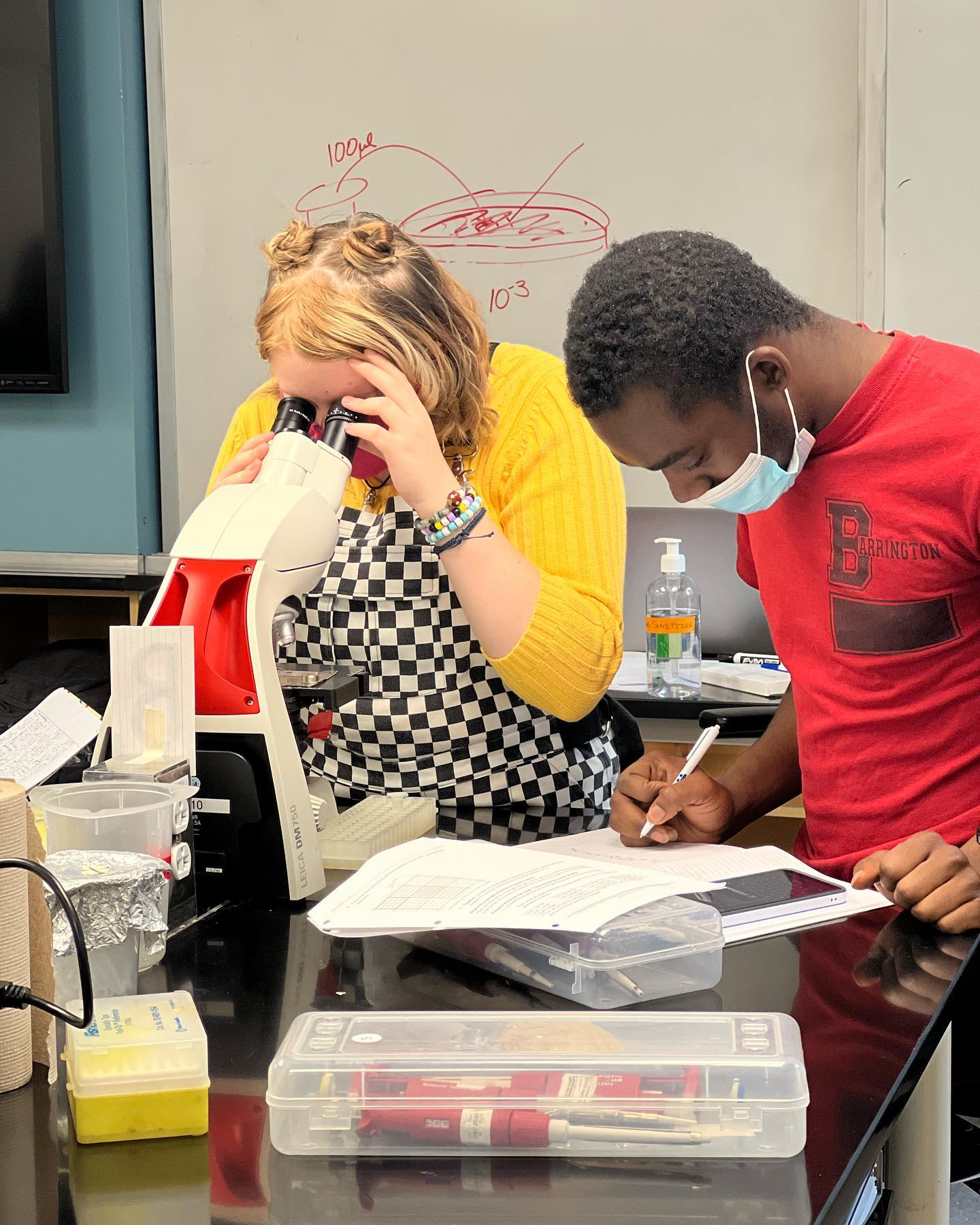 What is it? Citizen Science Lab offers hands-on STEM learning at the nonprofit's university-grade laboratory in Pittsburgh's South Hills and at schools throughout the Pittsburgh region. Focus areas include everything from astronomy and microbiology to engineering and polymer chemistry. The main goal is to bring these STEM experiences to students of color, though all learners are welcome.
What's the student experience? Along with hosting a summer camp, Citizen Science Lab offers free, grant-funded programming during the school year. For two hours each week, students come in after school to explore STEM learning.
The program culminates with a longer-term project such as SeaPerch, which teaches basic engineering and science concepts as students build and manipulate underwater remotely-operated vehicles. Students can go on to compete in regional, national and international science competitions, with mentorship from the Citizen Science team.
Along the way, these learners build confidence and collaboration skills in a supportive environment. Barriers to entry are eliminated: Meals are provided and high schoolers are given stipends toward the cost of transportation.
How do young people find this program? Parents sometimes find Citizen Science Lab online and point their kids toward it. Other kids hear about it through friends or teachers, or through field trips and programming offered during the school year.