Six months ago, a career in aeronautics was just an idea – an imagined possibility slowly taking shape at the back of Gourisree Prasanth's mind. Not long after she'd arrived at South Fayette High School three years ago, Prasanth had joined the Technology Student Association (TSA), the school's technology club. She worked hard in her science and math classes. But studying aerospace engineering and learning the physics behind flight? Like most teenagers, she assumed that would have to wait until college.
That all changed last summer, when Prasanth got accepted into the newly created Fly Like a Girl Drone Academy.
It's an opportunity many adults would jump at: a four-month program of hands-on professional training and hours of theoretical learning to prepare for the Federal Aviation Administration (FAA) Part 107 drone pilot's licensing exam, all offered at no cost to the students because it's funded by a $70,000 Moonshot Grant.
FLYING HIGH WHILE STILL IN HIGH SCHOOL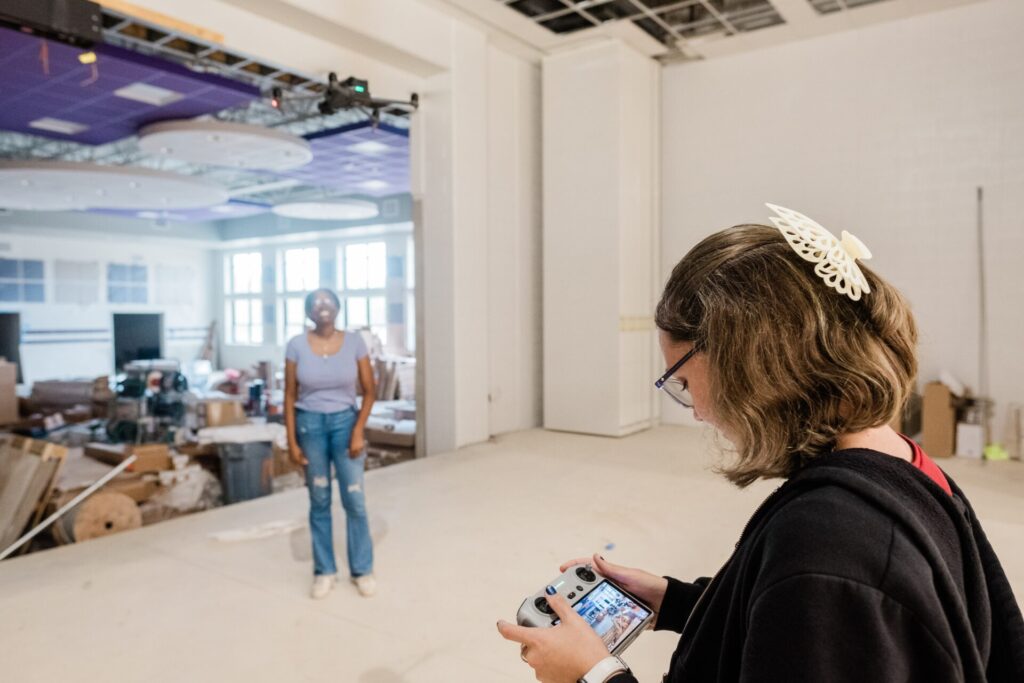 It hasn't been easy. The 20 teenage girls who participated in Fly Like a Girl (FLAG) were handed a three-inch thick binder filled with more than 500 pages of aeronautic engineering information to prepare for the exam, which is almost exclusively taken by working adults.
"It's a lot of things that you're not taught in school, like the weather aspect of drones," says Molly Fircak, a junior at Baldwin-Whitehall High School, who also participated in FLAG.
Fircak, Prasanth and the rest of their group suddenly found themselves deep-diving into the complicated theoretical implications of fog and air temperature on drone positioning.
Three educators – Dr. Janeen Peretin, director of communication, innovation and advancement at Baldwin-Whitehall, Emily Sanders, assistant superintendent at Beaver Area and Dr. Kristin Deichler, assistant superintendent at South Fayette – had applied jointly for the Moonshot Grant. They offered slots in the FLAG program to students in their own districts and to students from Ambridge and McKeesport.
So this crop of teenagers, who spent a chunk of middle school sequestered in remote learning and are still navigating the social-emotional challenges of that loss, also had to tackle the social awkwardness of working side-by-side with strangers.
"The first day was kind of intimidating because there were just a lot of girls that I didn't really know," Prasanth says. "But then once we started actually talking and then going out into the field and actually flying the drones, they were a lot of fun to work with."
Fircak felt the same way: Though a few other girls from her school got accepted into FLAG, she didn't know any of them. But it wasn't long before the girls who formed the FLAG's inaugural class of drone pilots were forming friendships.
"Just because of this program," Fircak says, "I now have new friends that I didn't talk to before."
As excited as Peretin was to be bringing aviation learning to these students, she also knew these cross-district connections could be valuable.
It's important to be "giving them a network within our region of other students who are like-minded. Because depending upon the size of their school, they might feel like they are the only person that's really interested in aviation," Peretin says. Through FLAG, "they found that there are other girls that are interested in some aspect of aviation, even if it's not exactly the same, and that they're certainly not alone in that interest. Hopefully that will help propel them forward to continue studying for whatever it is that they hope to do in their futures."
After just six months, many of these teenagers are already launching into those futures while still in high school.
CREATIVE PROJECTS AND CUTTING-EDGE APPRENTICESHIP
Along with studying for the FAA licensing exam in October, Prasanth has been working with her school's football team to get drone coverage of their football practices. Like an NFL team, they can now watch aerial film of their plays to fine-tune their performance.
And she's begun an apprenticeship with Pittsburgh Drone Services in collaboration with Carnegie Mellon University (CMU). Mentored by Pittsburgh Drone Services CEO Dr. Lori Paluti, who worked closely with the FLAG students, Prasanth will be helping blend drone technology with robotics.
"CMU already has a couple of robotic arms made," Prasanth explains. "I'm involved in the process of testing the robotic arm for future use on a drone."
Another FLAG student who is an avid skier has begun exploring how she can merge her experience with a junior ski patrol rescue with her new skill as a drone pilot. Might there be a safer and more precise way to conduct rescues if drones can send footage back to a mobile phone used by the ski patrol team?
Two other girls, both interested in joining the U.S. Air Force, are getting a head start on their military career by learning aviation concepts through FLAG, Peretin says.
And as a high school junior, Fircak is already fielding job offers: "My mom works for a construction company and they're interested in hiring me to do pictures of some of their projects," she says. "And I've had friends whose parents are real estate agents that were like, 'We'd hire you to take pictures.'"
This groundbreaking project has also been inspiring for the educators, says Peretin, who has been training while helping run the program.
"It's been probably 15 years now since I've been in a classroom on a daily basis with students," she says. "It's really fulfilling and rewarding to me to be able to work side by side with the girls and learn alongside them."
That's one of the keys to the fledgling aviation learning opportunities that are cropping up in the Pittsburgh region: There aren't many K-12 teachers in the Pittsburgh area with a background in aviation learning. So teachers in these new programs are busy learning along with their students.
"It's tough to find a world language teacher right now or a chemistry teacher or a physics teacher, let alone something as niche as aviation," Peretin says. "We have at least one person from each district who worked alongside the girls this summer," Peretin says, "who would also like to sit for the exams this fall."
GROWING PROGRAMS FROM A TEACHER'S PERSONAL PASSION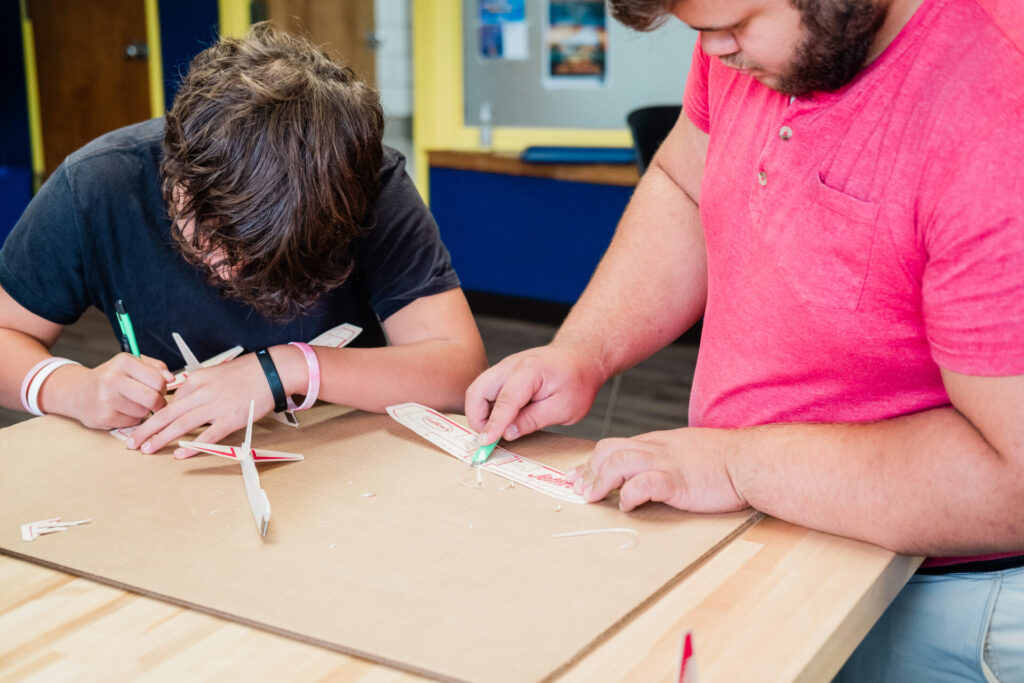 Along with Fly Like a Girl, another aviation learning program that's inspiring students in the Pittsburgh area is a new course at South Allegheny High School. This year-long elective, based on a free curriculum offered by the national Aircraft Owners and Pilots Association (AOPA), was spearheaded by math teacher Tim Rishel.
Rishel was pursuing his own pilot's license when he discovered the AOPA curriculum – a four-year program that was only being used by five high schools in the state of Pennsylvania. So Rishel approached superintendent David McDonald about bringing the curriculum to South Allegheny.
McDonald could see how inspired Rishel was to share his love of aviation. And knowing that there is a huge demand for skilled workers at all levels of the aviation industry and a growing community of aerospace companies hiring in the Pittsburgh region, McDonald was (pardon the pun) fully on board.
He suggested pursuing a Moonshot grant to purchase a flight simulator and offer the first year of the aviation curriculum. Once the funding was secured, news of this opportunity began inspiring students even before the class could be offered.
Last spring as equipment began to arrive, Rishel had one student who kept dropping by his classroom to see what was arriving. When school began this year, she was the first to experience the district's flight simulator.
Along with her classmates, this teenager began the year discovering the physics of flight through a hands-on engineering challenge. To understand the science that allows an airplane to fly, the students began by trying to lift a weight built from paper clips up to the ceiling of their classroom.
"We had a fishing line attached to the ceiling," Rishel says. Over the course of two class periods, "they had to think it through and build something to lift the weight up. … I watched the kids the first day and didn't give them too much help. They made the same assumptions and the same mistakes I made when I went through the same project."
Soon, though, they began understanding what it takes to defy gravity. "Once they figured it out, they were really challenging themselves and loading on weight," Rishel says. It was just "a basic introduction to the principles of engineering and design and testing," but the students were genuinely excited to be learning.
Nearly a month into the school year, their enthusiasm is only growing as they discover the science of aviation and the growing job opportunities it offers them.
"When they come in, they're excited," Rishel says. "They want to talk about aviation all the time, and that's great because I can do that."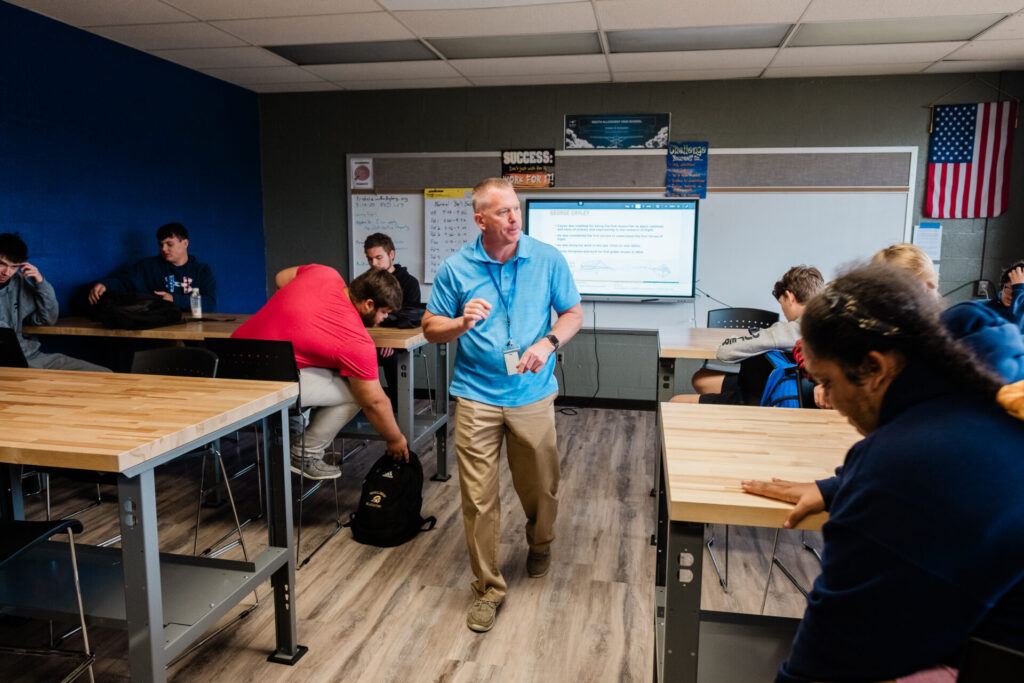 South Allegheny remains a pioneer in bringing aviation learning to high school students. Just like the 20 girls who discovered drone piloting through FLAG over the summer, Rishel's students are among very few teens who have used a professional flight simulator.
But that's changing. The number of school districts in the state of Pennsylvania taking advantage of the free AOPA curriculum has jumped from five to 10, including South Allegheny. And aviation learning is beginning to take root in the Pittsburgh region. In the process, it's opening up career paths for kids through a hands-on introduction to engineering and design concepts that can lead to a wide range of STEM jobs.
Peretin and Rishel are both committed to helping spread the availability of aviation education in the Pittsburgh area: "Getting the word out is important," Rishel says, "so hopefully other districts will see that opportunity and take advantage of it."
Pittsburgh's learning ecosystem has long been a place where educators inspire one another and build on progress together. The region is now poised to do that with aviation learning.
"More now than ever before, I think we function in partnership with one another across all the regional school districts," Peretin says. "So it's not, 'What can we do just for one district, but what can we do for all of the regional districts and all of the students that attend them?'"
Authored by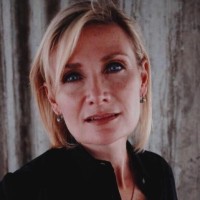 Melissa Rayworth
Melissa Rayworth has spent two decades writing about the building blocks of modern life — how we design our homes, raise our children and care for elderly family members, how we interact with pop culture in our marketing-saturated society, and how our culture tackles (and avoids) issues of social justice and the environment.