Tyler Samstag has served as director of the Remake Learning network since October 1, 2020. A network member since 2016, Tyler has been a leader in the region's innovative professional learning community through his role as the Allegheny Intermediate Unit's Director of Instructional Innovation. 
To bring Remake Learning's 15th anniversary series to a close, Tyler reflects on what's been meaningful to Remake Learning's past and how those themes will guide the network's future.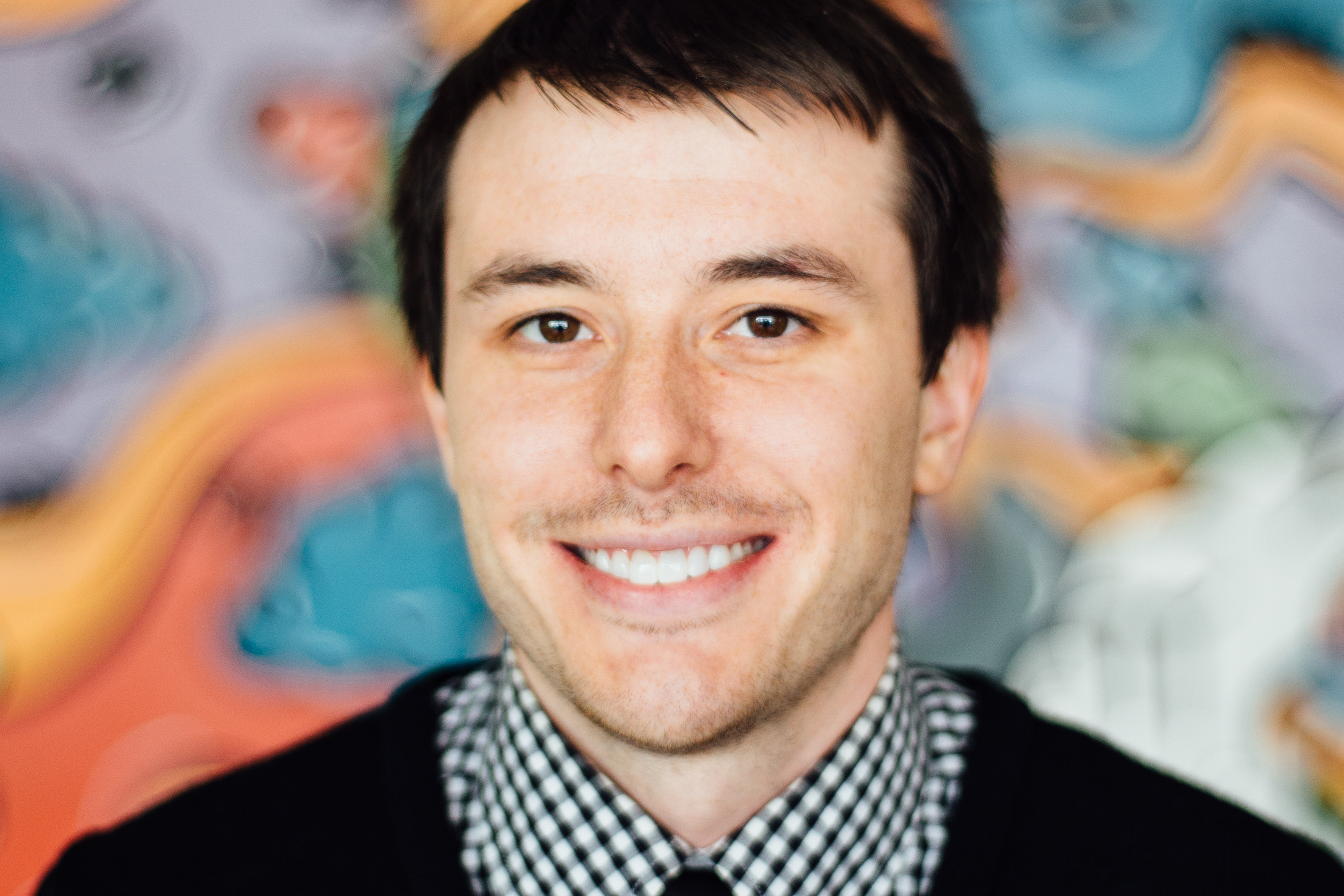 Remake Learning, to me, has always been about connections. I'm a proud Pittsburgher who attended public schools here in the city and subsequently pursued higher education at the University of Pittsburgh. I left Pittsburgh to start my teaching career in New York City, and after a decade, did what many do—I boomeranged.
I returned to Pittsburgh in May 2016 for a new job as Director of Instructional Innovation at the Allegheny Intermediate Unit. Unbeknownst to me, my first week on the job coincided with the launch of the first Remake Learning Days festival. The festival instantly provided me with connections to dozens of organizations across the region. I recall how welcoming everyone was, connections that quickly forged into partnerships, and more importantly friendships. The Remake Learning ethos – a commitment to working together – is something that has guided my work to this day.
While we've done plenty of celebrating already, I'd like to commemorate Remake Learning's anniversary by reviewing three themes from the past 15 years and sharing my aspirations for the future.
Themes of the Past
Providing Equitable Access to Meaningful Learning Experiences
Remake Learning's work, like my own, is rooted in equity and access. When learning is equitable, supports and opportunities are afforded to those of greatest need. This means working alongside, uplifting, and supporting the voices, strength, and potential of: learners in poverty; learners of color; learners in rural areas; girls in STEM; and learners with disabilities.
By tapping into students' interests and goals, educators can shape their learning experience and ensure all students have the potential to thrive.
Working at Intersections
Amazing things happen when people from different specialties come together. Remake Learning's network is centered around putting people in the same room who might not otherwise have that opportunity. When Junlei Li, Program Chair of Human Development and Education and senior lecturer in early childhood education at the Harvard Graduate School of Education, shared his Remake Learning experience, he felt compelled to speak on the importance of these relationships. Specifically, how he and Melissa Butler, Director of Children's Innovation Project, paired research with classroom experience to support a new way of learning and growing for both students and teachers.
By opening ourselves to the experiences of others, we can build more enriched learning environments and deepen student engagement.
Designing with Users at the Center
Over the years, Remake Learning has embraced the concept of human-centered design, that is, tapping into the expertise of who we are designing learning for: students, educators, and parents. When we create solutions for problems and opportunities through a focus on the needs, contexts, behaviors, and emotions of the people that the solutions will serve, we are more likely to succeed in providing engaging, relevant, and equitable learning.
Aspirations for the Future
Listen to Learners
Despite all the changes and innovations, there's one group we should always listen to first and foremost: our students. To gather youth insights about the future of learning, KnowledgeWorks and SLB Radio Productions collected responses from middle and high school students in the greater Pittsburgh region in 2021. Nearly 50 youth responded to questions about who might be involved in education, where learning might happen, what they might change to influence education's futures, and what recent practices should continue. The resulting report, Forging the Future of Learning, can inform how we think about and design learning experiences as we look ahead.
Make Little Bets
Making little bets means taking incremental – but meaningful – shifts that lead to larger transformations in education. That looks like listening to the people we serve, making connections, and yes, working at intersections. Remake Learning's recent report, Common Ground: Cultivating Collaboration Between In-School and Out-of-School Environments, outlines recent little bets made across the region by and between school and community-based partners. By leaning into partnership and collaboration through many simultaneous little bets, we can keep innovating for our students.
Build Partnerships
When we step away from the rigidity of what learning is 'supposed' to look like, we are freer to listen to and focus on the ever-changing needs of our communities. We can build authentic relationships and evolve our work naturally. Partnerships are at the heart of education, and are the cornerstone of Remake Learning – that's something we should never forget.
Remake Learning has dedicated 15 years to facilitating educational transformation. The beauty of the work we do is that it will never be complete. Educators are lifelong learners and curiosity comes with the territory. The world will keep changing and technology will keep evolving, but students will still be learning and we hope to be here, helping them along the way.
As Remake Learning looks to the next 15 years, the network's purpose remains committed to sparking and sharing best practices and new ideas, making it easier for neighbors and colleagues to help one another, and leveraging resources collectively for greater impact. However, that work isn't possible without you. Please join us for another 15.