Josiah Gilliam has been working for equity and opportunity at the neighborhood, city, county, and regional level for the better part of a decade. Now the Special Initiatives Coordinator in the office of Pittsburgh Mayor Ed Gainey, Josiah focuses on workforce development, local talent engagement, violence reduction, and peace building, among other priorities.
To mark Remake Learning's 15th anniversary, Josiah reflected on his history with Remake Learning and how a connected network makes our educational ecosystem stronger.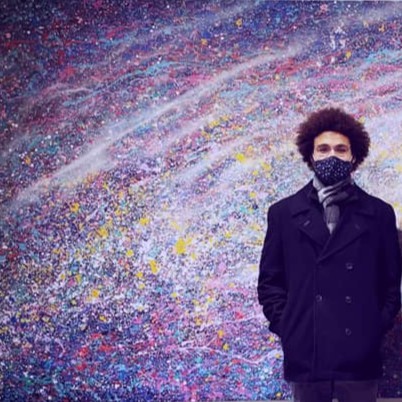 Before my current role as Special Initiatives Coordinator for the City of Pittsburgh, I first encountered Remake Learning in my position at Homewood Children's Village. I was asked to help engage partners and spread the word about Remake Learning's annual festival, Remake Learning Days, in Homewood and the East End of Pittsburgh. After that, I continued my relationship with Remake Learning by serving as a Remake Learning Ambassador.  
That first Remake Learning Days festival I participated in felt new and exciting and vast. It brought together a network of partners far beyond what I was familiar with. 
Around that time, I was also invited to share with the network about the My Brother's Keeper initiative, a county-wide effort inspired by President Obama's call-to-action to support youth in distressed communities, particularly young men and boys of color. I was nervous to address such a big room, but it went well! When I finished, Gregg Behr, founder and co-chair of Remake Learning, walked up and thanked me for speaking. That meant a lot to me as an up-and-coming nonprofit worker in the City of Pittsburgh, but that attention to individual members and neighbors is really emblematic of the entire Remake Learning ethos.
Remake Learning's purpose is to spark and share best practices and new ideas, make it easier for neighbors and colleagues to help each other, reduce duplicative efforts in the region, and leverage resources collectively for greater impact. And I've seen that through my own experiences.
Over time, the related network of organizations, leaders, and partners have become closer and better aligned. Networks like Remake Learning have had a lot to do with that progress and it's no surprise that the impact of that connection is felt beyond the City of Pittsburgh and the greater Pittsburgh region.