Shifting Power in Educational Research & Development
A special initiative working to center the voices, knowledge, and skills of Black and Latinx educators in educational research.
Shifting Power in Educational Research and Development was a special initiative to shift the traditional power dynamics inherent in many research and development infrastructures.
For 18 months surrounding the 2020-2021 school year, a cohort of 20 educators and 20 researchers participated in the design and implementation of an innovative equity-focused research process that positioned Black and Latinx educators as research leaders.
Shifting Power is a collaborative initiative between Remake Learning and the University of Pittsburgh School of Education and funding support from the Bill & Melinda Gates Foundation.
In addition to their research projects, participants engaged in a number of learning opportunities hosted by the PittEd Justice Collective to grow in their racial consciousness and ability to lead conversations about education practice and research.
By providing connections, resources, and a platform, the participating Black and Latinx educators were positioned to directly influence local R&D in education. It is our hope that this process will inform equity-centered R&D processes nationwide.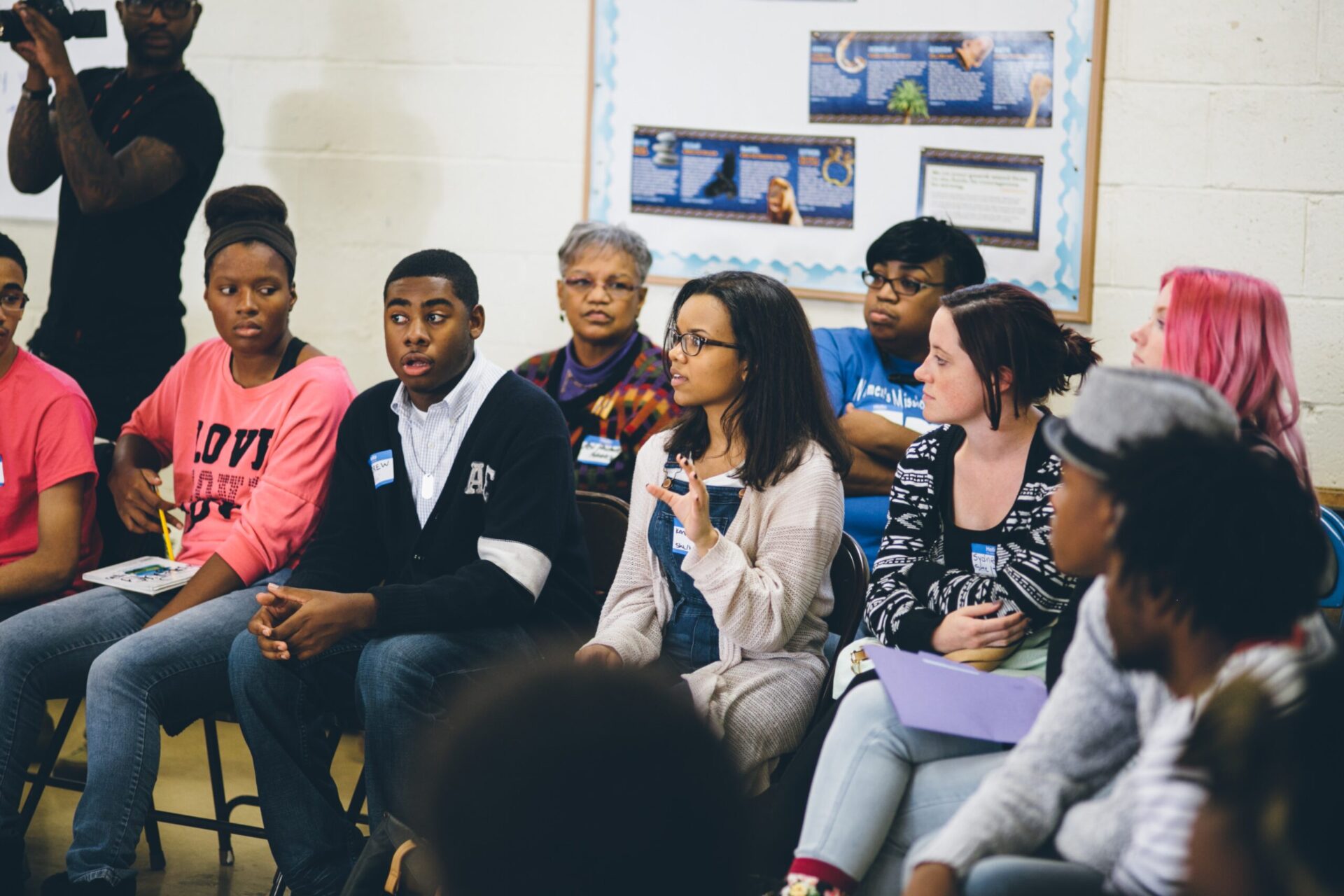 Learn what happened when a community of educators and researchers came together to challenge and reorient power dynamics inherent in educational research.
Read the Shifting Power Case Study
Featured Research by the Shifting Power Cohort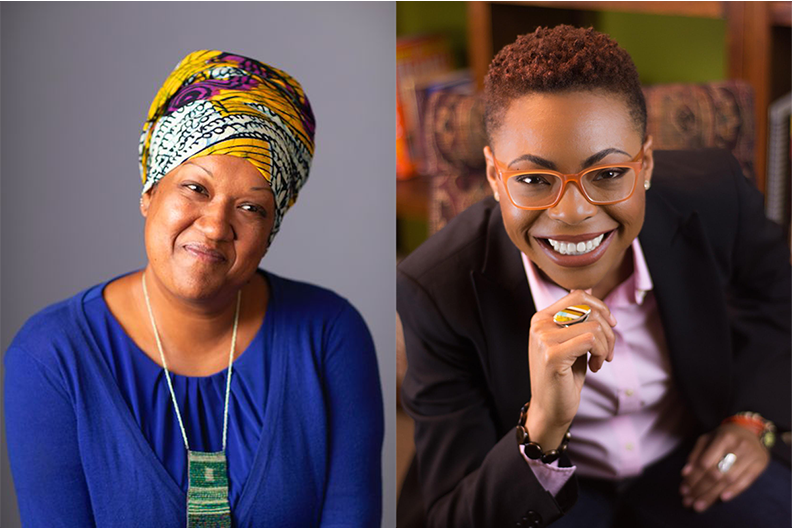 Witness the Reframe of Educational Equity: The Case for Afrocentric Education
This community autoethnography focuses on reframing educational equity by making a case for Afrocentric education as a more inclusive approach.
Read the report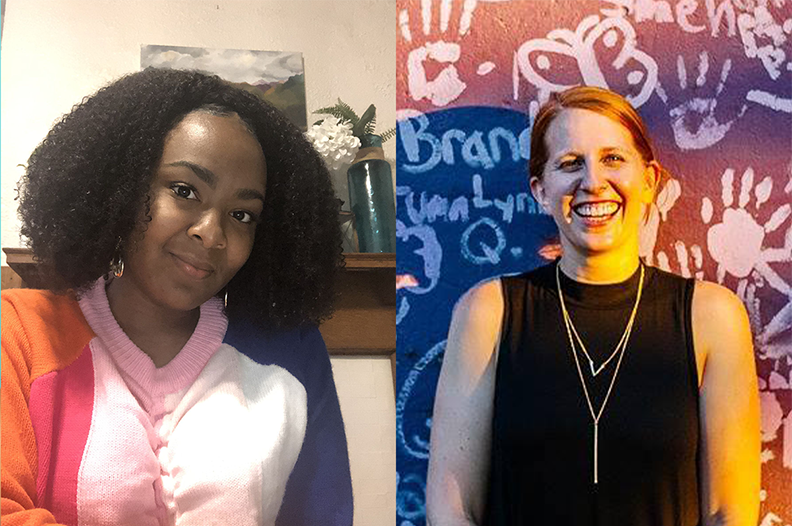 Propel's Teacher Residency Program: Using the Residency as a Catalyst for the Recruitment & Retention of Quality Black Educators
This research project aims to find the challenges facing Propel Schools' Residency Program so that potential improvements can be identified to address the lack of teacher diversity in the organization.
Read the report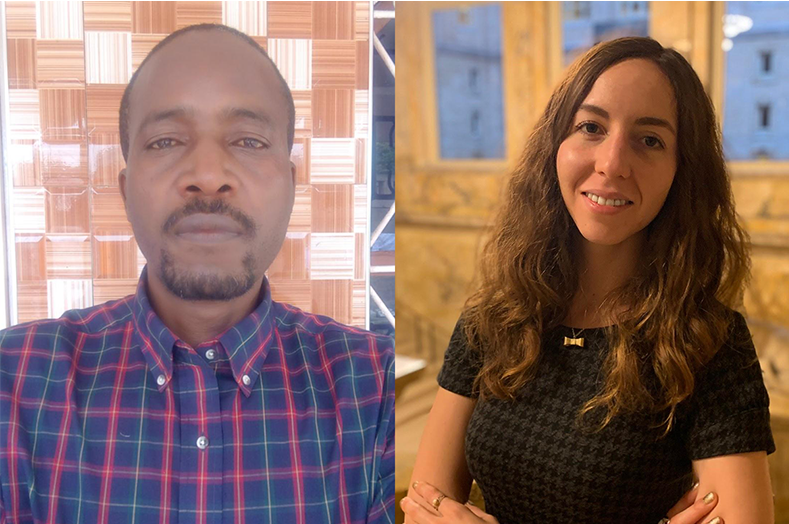 The Effects of Using Finch Robots to Teach Math on Middle School Students' Math Self-Efficacy and Achievement
This report uses mixed method design to investigate the effects of using Finch robots to teach math on middle school students' math self-efficacy and achievement.
Read the report
Additional Research
Research on Culturally Sustaining STEAM (Maya Angelou Learning Community)
Science Textbook Survey: Representation of Black and Brown Scientists
Educator: Dr. Andre Samuel, Citizen Science Lab
Researcher: Dr. Lori Delale O'Connor, University of Pittsburgh, School of Education
The Effects of Using Finch Robots to Teach Math on Middle School Students' Math Self-Efficacy and Achievement
Educator: Malimi Joram Kazi, Provident Charter School
Researcher: Laura Aldrete, Trying Together
Math Autobiographies as a Tool for Developing Young Black Mathematicians
Educator: Shaasia Jackson, Pittsburgh Public Schools
Researcher: Sarah Selmer, West Virginia University, College of Education and Human Services
Culturally Relevant Math Instruction Practices for African American Students: A Literature Review of Promising Practices
Educator: John Robertson, Pittsburgh Public Schools
Researcher: Edward Elkanah Scott, Sr., Slippery Rock University of Pennsylvania, School of Business
Research on Educator Development and Lenses for Practice (Toni Morrison Learning Community)
Black Identity, Arts, and Independence in a Special Education Classroom
Educator: Delana Flowers, Pittsburgh Public Schools and Independent Teaching Artist
Researcher: Rachel Robertson, University of Pittsburgh, School of Education
The Black Teacher Pipeline in Propel Schools
Educator: Alonna Cuffe, Propel Schools (former), KIPP NJ Schools (current)
Researcher: Sarah Hamilton
No More Zeros What Would It Take to Reinvest in Courageous Conversations?
Educator: David Hairston, Pittsburgh Public Schools
Researcher: Candice C. Robinson, University of Pittsburgh, School of Social Work (former), University of North Carolina, Wilmington, Sociology (current)
Research on Culturally Sustaining Curricula (Toni Cade Bambara Learning Community)
Temples for Tomorrow: Unveiling of Black Participation in Classical Vocal Music
Educator: Candace Burgess, Pittsburgh Festival Opera
Researcher: Amanda Cross, University of Pittsburgh, Office of Child Development
The Link Between Self-Esteem and Cultural Identity: Student Reflections and Attitudes During the Class Study of Stamped
Educator: Jason Orr, Propel Schools
Researcher: Kimberly Kris Floyd, West Virginia University, College of Education and Human Services
Exploring the Process of Using Picture Books in the Elementary Classroom to Have Conversations About Race and Ability
Educator: Deshanna Wisniewski, Hampton Township School District
Researcher: Caitlin Spear, University of Pittsburgh, Office of Child Development
Historically Underrepresented Students' Experience in AP Language and Composition: Learning from HBCU Remediation and Advancement Pedagogies
Educator: Stacy Tweedy, Nazareth Prep
Researcher: Cristina Ashwin, Chatham University
Research on Student Engagement (June Jordan Learning Community)
Student Engagement: A Study of the Intersections Between Perspectives and Practices
Educator: Ginger Thompkins, Pittsburgh Public Schools
Researcher: M. Beatrice (Bea) Dias, Carnegie Mellon University (former), University of Pittsburgh, School of Education (current)
R.A.W. Study: Race Based Trauma, African American Youth & Wellness
Educator: Lisa Pickett, Pittsburgh Public Schools
Researcher: Channing Moreland, University of Pittsburgh, School of Health and Rehabilitation Sciences (SHRS)
Supporting Youth with Limited Technology Experience to Succeed in an After School Program
Educator: Lisa Marie Benavides, Homewood Children's Village (former) and Equus Workforce Solutions (current)
Researcher: Shamya Karumbaiah, University of Pennsylvania, Penn Center for Learning Analytics
Using Nudge Letters to Engage Parents and Increase Attendance of English Language Learner 9-12th Graders
Educator: Eduardo Alfonso Fajardo, Pittsburgh Public Schools
Researcher: Josie Innamorato, Allegheny Intermediate Unit (former), Berkeley, The Goldman School (current)
Research on Liberatory Practice (Audre Lorde Learning Community)
Homeschooling: A Healing and Liberative Learning Modality for Black Families?
Educator: Cynthia "Muffy" Mendoza, Brown Mamas Pittsburgh and Homeschooling Parent
Researcher: Fatima Bruson, Pittsburgh Public Schools, School of Education
Video Report
Witness the Reframe of Educational Equity: The Case for Afrocentric Education
Educator: Sister IAsia Thomas, Pittsburgh Public Schools and Children's Windows to Africa
Researcher: April Warren-Grice, Liberated Genius, LLC
Video Report
Perspectives, Current Practice, and Barriers to Technology Use as a Tool for Youth Agency and Liberation
Educator: Amil Nyerere Thomas Cook, Propel Schools and Community Forge
Researcher: Kayla Booth, University of Pittsburgh, School of Computing and Information (former), University of Texas, Austin (current)
Building a Restorative School-Family Community
Educator: Judith Williams-Wright, Propel Schools
Researcher: Eleanor Anderson, University of Pittsburgh, School of Education