Now more than ever, we must prioritize meaningful relationships among learners and their families, peers, teachers, and communities. Stephanie Lewis, Remake Learning's Director of Relationships, hopes to bridge these gaps in her new role.
Stephanie is an out-of-school time (OST) champion and youth advocate. As a mom of four, she has a passion for making the world a better place for children, with education at the cornerstone. We sat down with Stephanie to ask about what inspired her to work in education and discuss her hopes for her new position and the future of the Remake Learning network.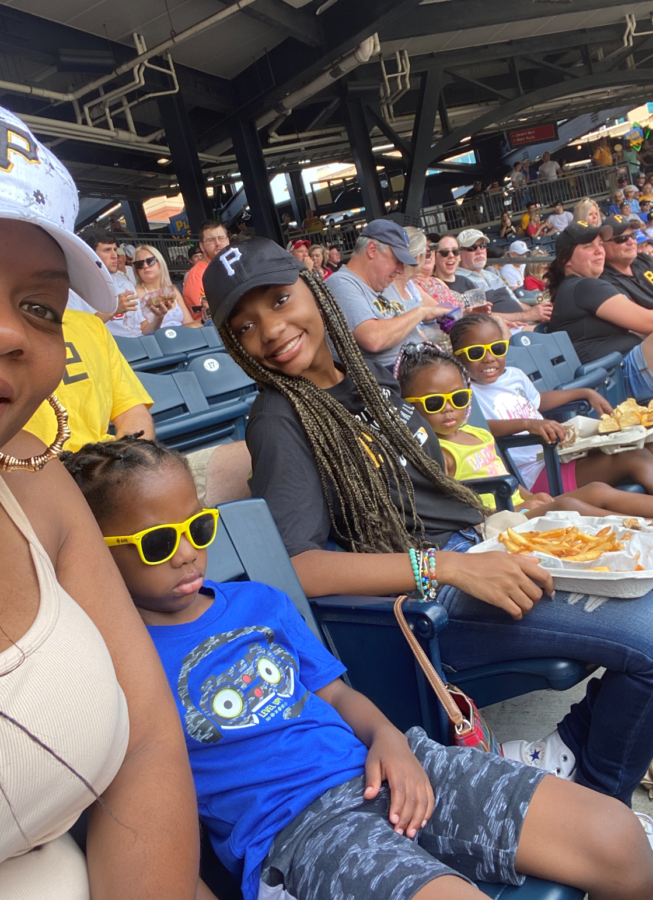 Stephanie Lewis, Remake Learning's new Director of Relationships, is an accomplished OST champion, youth advocate, and mom of four.
Q1: What inspired you to work in the OST setting?
A1: I come from a line of educators so I grew up valuing education from a very early age. My high school English teacher would always predict her students' occupations and labeled me as a teacher. I sort of rebelled against that, as I was passionate about biology and the sciences at the time. When pursuing my doctorate at Carnegie Mellon, I volunteered with an after-school program. That was the first time I was hands-on with students, making lessons and it sparked something inside of me. I originally committed to working there one day per week but ended up going every day, then started managing the program full-time in 2012. It revealed to me where my heart really was: in education.
Q2: Tell us about your time at The Oasis Project of Bible Center Church and Allegheny Partners for Out of School Time (APOST). How will those experiences help guide you in this new role?
A2: My role at The Oasis Project as the Director of Educational Initiatives gave me a great perspective on how important OST programming can be for a community. I was able to build great relationships with the local schools as well as other organizations. Seeing people come together for the good of children was very inspiring to me and illustrated how influential relationships are in education. I carried these lessons and skills into my role as Director of APOST, focusing more on learning systems. I took away from both roles the importance of collaboration in improving the educational experience for all students.
Q3: What do you hope to accomplish as Remake Learning's Director of Relationships?
A3: Oftentimes, schools, OST providers, and community organizations operate in silos. In order to fully meet students' needs, we must work together. Education benefits from intersectionality as we cannot do the work alone. I look forward to bringing people together, within this region and on a national level, to benefit young learners. I can't wait to do what I do well naturally in this new role and continue building relationships with Remake Learning! Learning is deeper than facts and figures. It's about supporting students academically, socially, and emotionally through their educational journey. We're excited to see how Stephanie leverages relationships among the Remake Learning network to ultimately help young people navigate a changing world and prepare them for future success in work and life.
---
If you'd like to learn more about the people, projects, and organizations shaping the future of teaching and learning, connect with Stephanie at an upcoming Remake Learning Meetup or drop her a line at Stephanie@remakelearning.org.