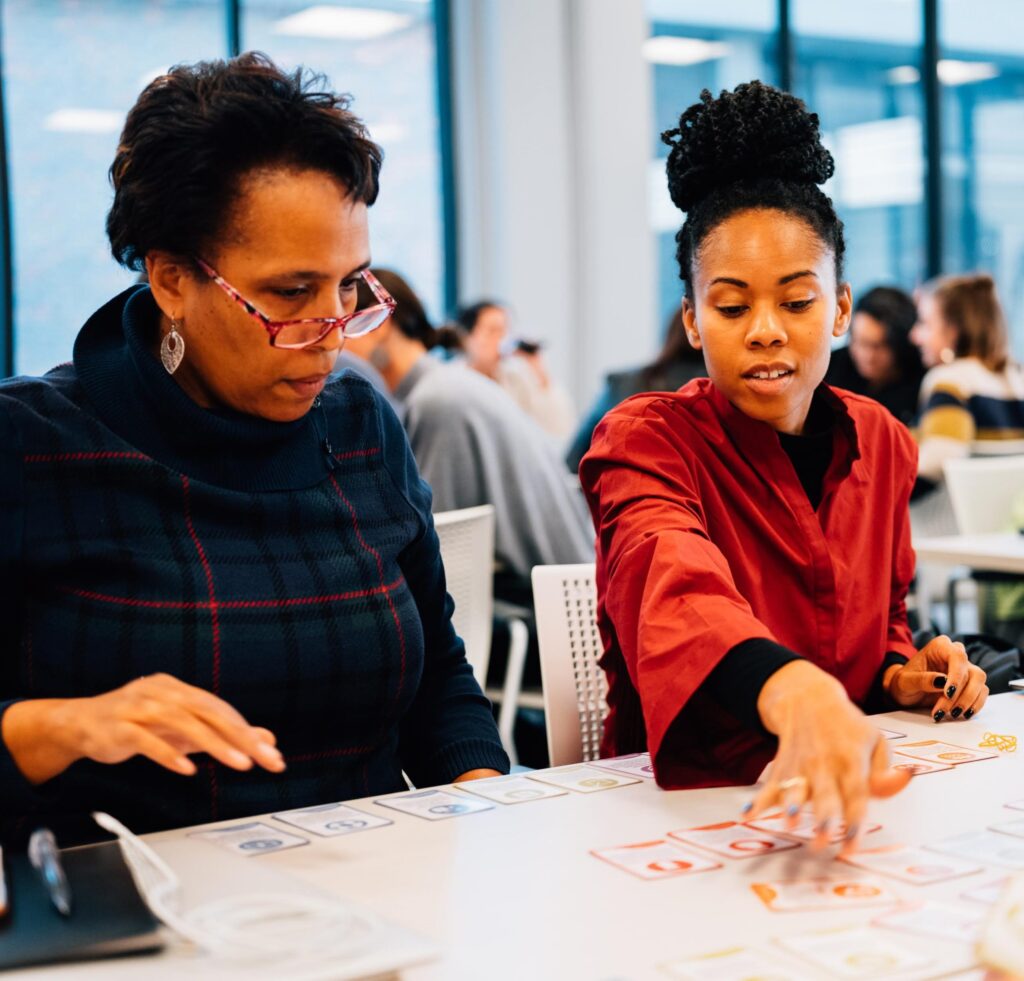 A Quick Recap…
Remake Learning launched the Blueprint for Learning grant opportunity in summer 2019 to help schools and organizations across the region redesign their spaces to better engage 21st-century learners.
After receiving over 100 applications, the Blueprint for Learning review team selected 16 finalists for funding. Each finalist organized a comprehensive design team, including faculty/staff from various levels of their organization, local architects, and design professionals. In many cases, design teams also incorporated feedback from students, families, and community members.
Design teams convened with Remake Learning, the National Design Alliance, and Reimagine America's Schools in fall 2019. They attended a series of design sessions, working collaboratively to craft their final design plans.
Last November, teams submitted their plans for funding. Each received $50,000 to support their project, and today, we're excited to share the first glimpse of their projects with you.
Building A Foundation for Peer Learning
In addition to creating modern, student-centered spaces, Remake Learning challenged the Blueprint for Learning cohort to explore collaborative ways of using their redesigned spaces.
Each project has considered how their spaces might serve as a hub for professional development, continued learning, or community engagement, and are working to develop related community-based programming.
Read on for more, and prepare for some serious design-envy and inspiration!
Allegheny Valley School District
The Current Space
Underutilized conference room
The Vision
A student-designed learning lab that integrates with multiple adjacent spaces, helping to grow class offerings, district programming, and the value of student voice
Highlights from the Blueprint
A "classroom of the future," adaptable to a variety of uses by a variety of users
Student-run cafe and store
Student de-stress zone
Peer Learning Plan
The reimagined space will be open to community-based adult learning, including classes for parents and programs/workshops hosted by local municipalities and organizations, plus region-wide professional development for educators.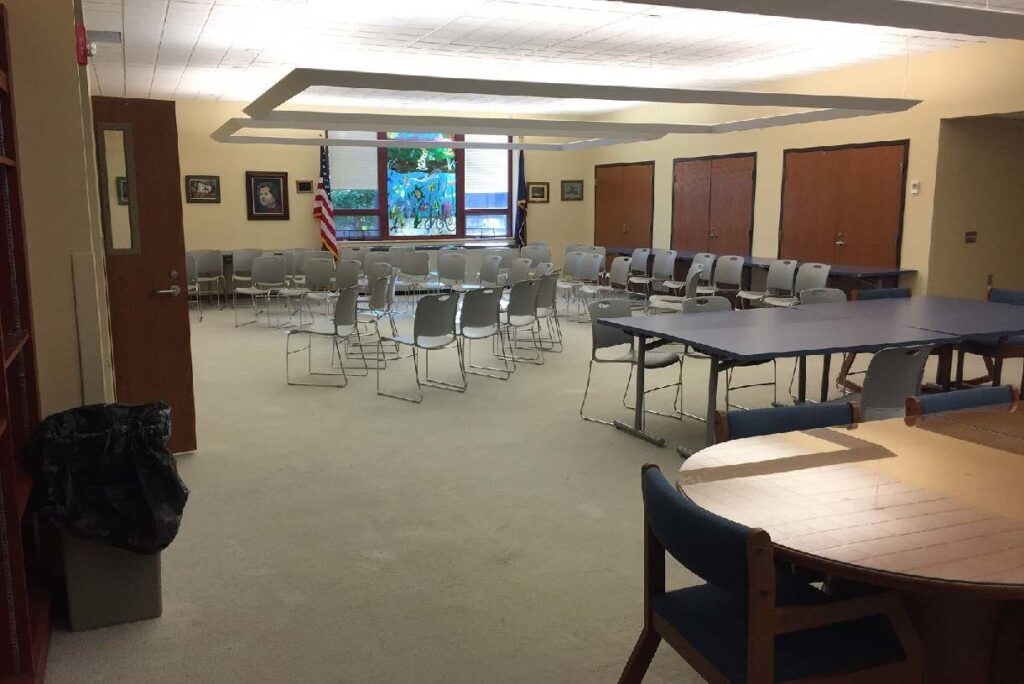 Attack Theater
The Current Space
Blank-slate building
The Vision
An inclusive, open, and flexible performance space that kickstarts Attack Theatre's new permanent home, engages the local community, supports the local arts culture, and showcases the importance of dance, kinesthetic learning, and arts enrichment
Highlights from the Blueprint
Updated facade and outdoor signage
Entrance with a "wow-factor"
Adjustable walls and cabinetry to help create a multi-functional space
Cozy, backstage hangout zone
Peer Learning Plan
During their first year of operation, the Theatre plans to host multiple professional development sessions as well as local educator convenings.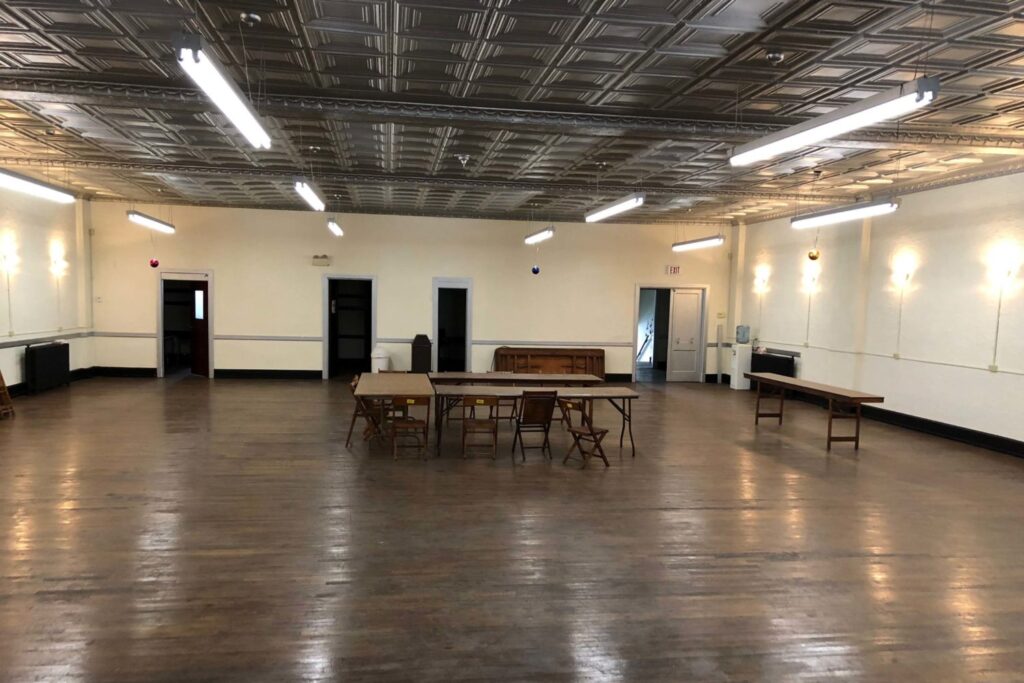 B.F. Jones Memorial Library
The Current Space
Dark welcome center; unexciting reading and story rooms
The Vision
Three interconnected spaces with a natural flow, plus room for kids and adults alike to explore and discover a passion for life-long learning
Highlights from the Blueprint
Special areas defined by carpet
Feature walls in each space
Flexible and movable amphitheater seating
Multi-monitor video displays
Peer Learning Plan
The library will host networking events, Remake Learning Days events, community open houses, and other community programming in their remade spaces.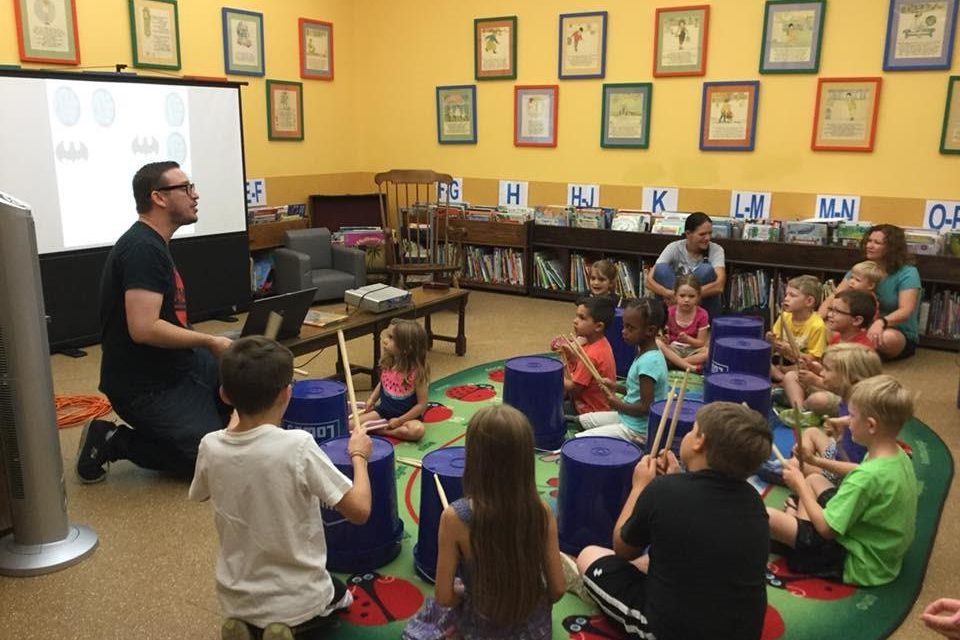 Bible Center Church
The Current Space
Harsh hardscape
The Vision
An outdoor pre-k classroom that teaches community youth about botany and agriculture, celebrates culture and ethnicity, promotes positive racial identity in students of color, and inspires support for further funding.
Highlights from the Blueprint
Repaired existing structures, including sidewalks, retaining walls, and floating bench
Large-scale, inspirational art installation
Exhibit-style information displays
Wall-mounted interactive displays
Peer Learning Plan
In addition to students enrolled in the Bible Center Church's pre-k class, the classroom will serve as a community learning space for children of parents enrolled at the Community College of Allegheny County and those enrolled in classes associated with other programs at Bible Center Church and The Oasis Project.
Boys & Girls Clubs of Western Pennsylvania
The Current Space
Aging game room
The Vision
A maker lab that can grow with learners and help cultivate a new organizational culture
Highlights from the Blueprint
Creative and high-tech vibe
Ceiling power reels
Butcher block tables that double as a storage solution
Brainstorming spaces, collaboration areas, and activity zones, with visibility between all spaces to encourage "learning on display"
Peer Learning Plan
The remade maker lab will give educators and learners from around the region an environment in which to share and host trainings, guest speakers, and field trips.
The Campus Laboratory School of Carlow University
The Current Space
Inflexible first-floor library
The Vision
A dynamic student hub, designed for discovery, collaboration, and literacy, capable of engaging learners of multiple ages
Highlights from the Blueprint
Bright, welcoming, and modern touches that maintain and incorporate the space's historical elements
Multiple centers of activity for reading, story-telling, gaming, writing, and tinkering
Peer Learning Plan
The library will provide space for parents and Carlow University students to meet and collaborate. It will also serve as a homebase for future summer, afterschool, and evening programming for members of the surrounding Oakland and Hill District communities.
Center that C.A.R.E.S
The Current Space
Drab learning space and traditional computer lab
The Vision
A modern learning center that engages students in creative thinking, collaborative learning, and connectivity, and helps prepare youth for the future workplace
Highlights from the Blueprint
Bright colors extending throughout the space, including to furniture and finishes
Organized, task-based activity zones
Maker space with both high- and low-tech resources
Global learning technology
Peer Learning Plan
The newly redesigned learning center will host student peer learning events and parent open houses.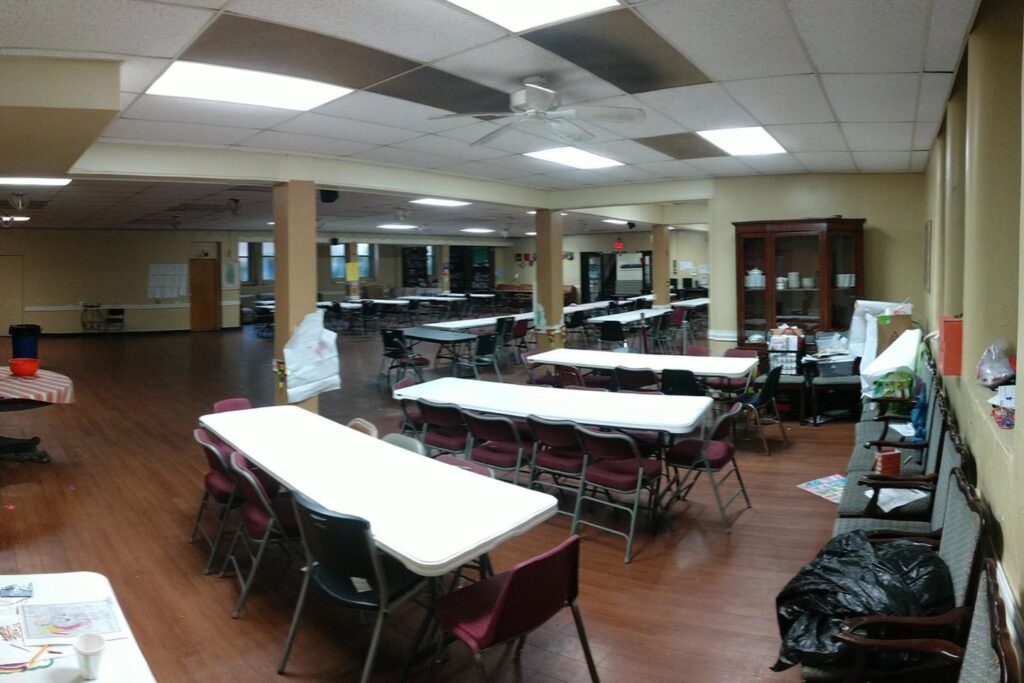 Senator John Heinz History Center
The Current Space
"Meh" multipurpose room
The Vision
A flexible, dividable learning space bursting with visual interest and filled with active, kid-friendly furniture
Highlights from the Blueprint
New sink and plumbing system with access to non-potable water for clean-up use
Stripe floor with pattern
Engaging wall graphics
Peer Learning Plan
The redesigned space will be the new home for the center's three to five annual teacher professional development workshops designed for regional K-12 classroom teachers. Workshops will focus on social studies and interdisciplinary connections with language arts, art, geography, and media literacy.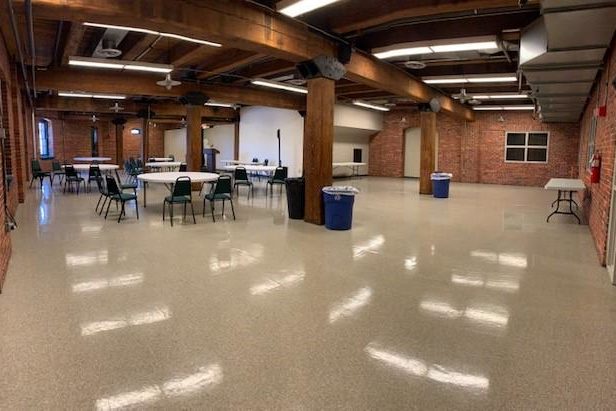 Hope Academy
The Current Space
The inbetweeners: Ground floor lobby and corridors
The Vision
A fully activated, connected, and supportive space, where parents and siblings of students don't just wait, but make, read, and learn
Highlights from the Blueprint
Tented, cozy "quiet zone" for kids
Improved unpacking area for parents and families
Plenty of new seating
Peer Learning Plan
In addition to engaging students, families, and teaching artists connected to Hope Academy, the redesigned space will host the greater Pittsburgh Suzuki learning community for an annual Suzuki Fall Workshop.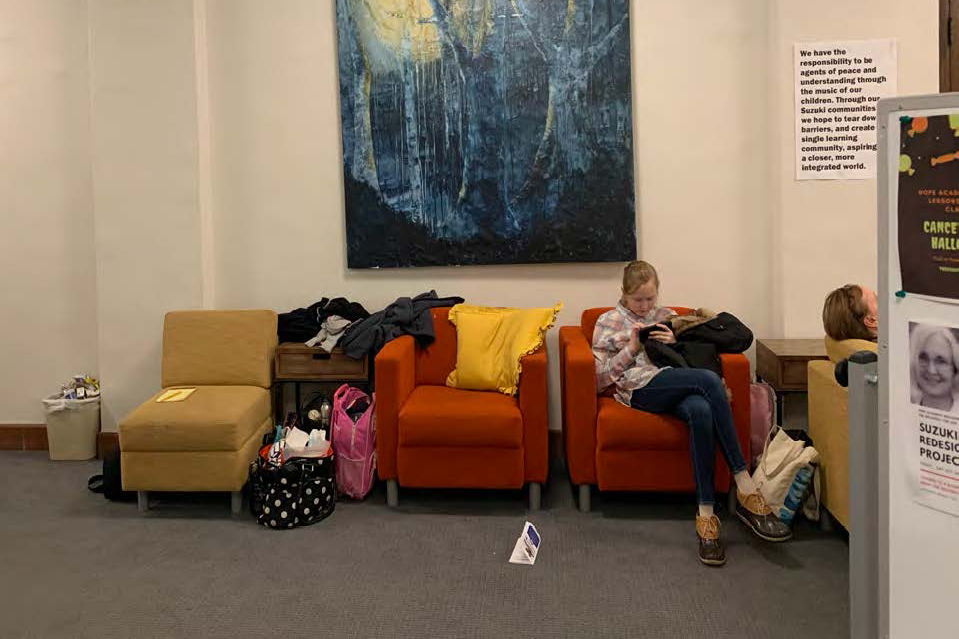 Human Services Center Corporation (HSCC)
The Current Space
Corporate classroom
The Vision
An inviting, non-institutional, and easily adaptable learning hub that accommodates multiple learning and social activities and provides options for controlling acoustics, light, and distractions
Highlights from the Blueprint
Acoustic ceiling and wall panels
Use of floor lamps and area rugs to create a welcoming, non-classroom feel
Use of color that empowers and inspires
Former storage closets transformed into bench seating
Peer Learning Plan
HSCC plans to host peer-learning meetings of their Mon Valley Providers Council, plus external speakers, professional development events, and lunch & learn events.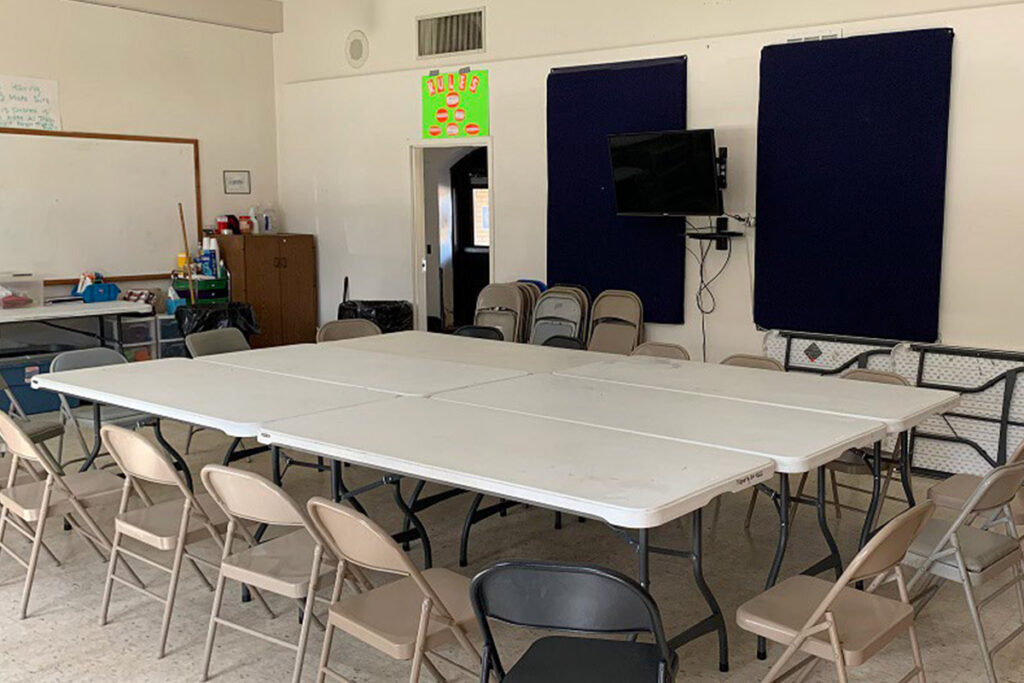 Monongalia County Schools, North Elementary School
The Current Space
Overgrown greenspace
The Vision
Functional, accessible, and inquiry-based outdoor learning environment, enabling students to learn about the world around them while gardening, exploring nature, and problem-solving
Highlights from the Blueprint
Use of reused and recycled materials
Areas for composting and rain collection
Lush gardens that learners to explore through organized pathways and learning stations
A "Live Wall" of plants and greenery
Peer Learning Plan
North Elementary's reborn garden will help them continue to lead the way in garden-based learning. They will help other school districts develop garden-based curriculums and invite community members, including master gardeners, to host public events in the garden.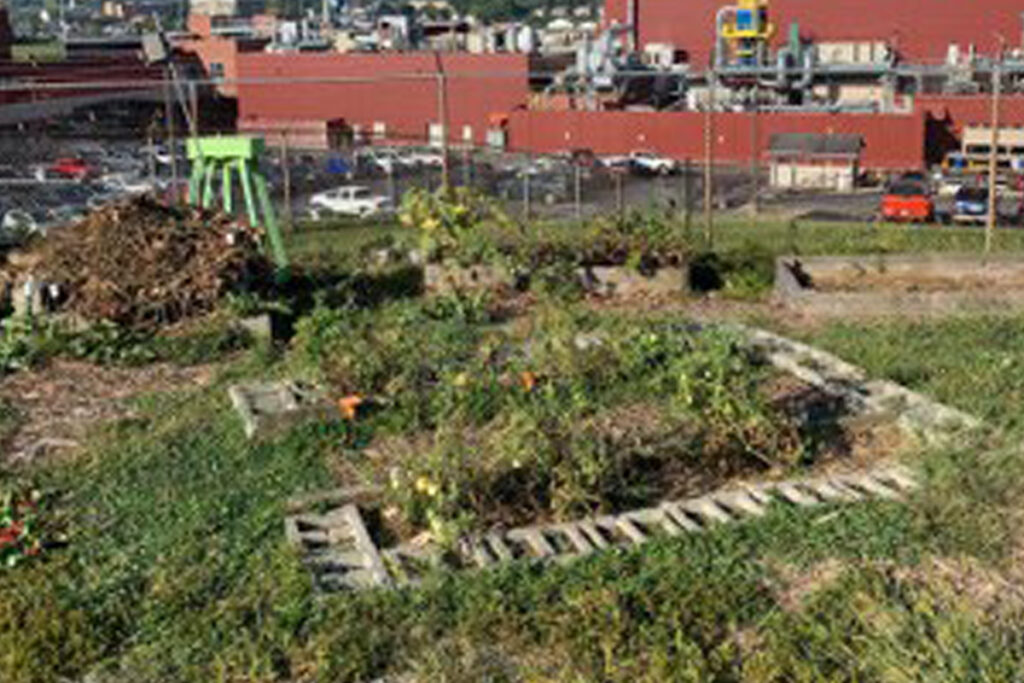 Pittsburgh Public Schools, Brashear High Shcool
The Current Space
Worn, dated school library 
The Vision
Contemporary media center that supports the culture and vibrancy of the school's diverse student population, while furthering  next-generation learning objectives
Highlights from the Blueprint
Lively entry area with transparent doors and graphics
Lounge zone with fresh furniture
Freestanding tall stacks removed and replaced with low stacks
Peer Learning Plan
The media center will open its doors to students, classes, clubs, and community groups.
Providence Connections
The Current Space
Maker space with potential for more
The Vision
A rooftop deck, designed for outdoor STEAM learning
Highlights from the Blueprint
A tranquil, enriching environment connecting students to the outdoors and nature
Muiltiple activity areas, for making, horticulture, yoga, stargazing, and more
Peer Learning Plan
Providence's childcare classrooms will visit the outdoor classroom for maker projects and STEAM learning lessons. Family support staff may use the space to host supervised visits in a calming environment, or host wellness events for parents and guardians in need of reprieve. Staff will also utilize the room as a creative co-working space.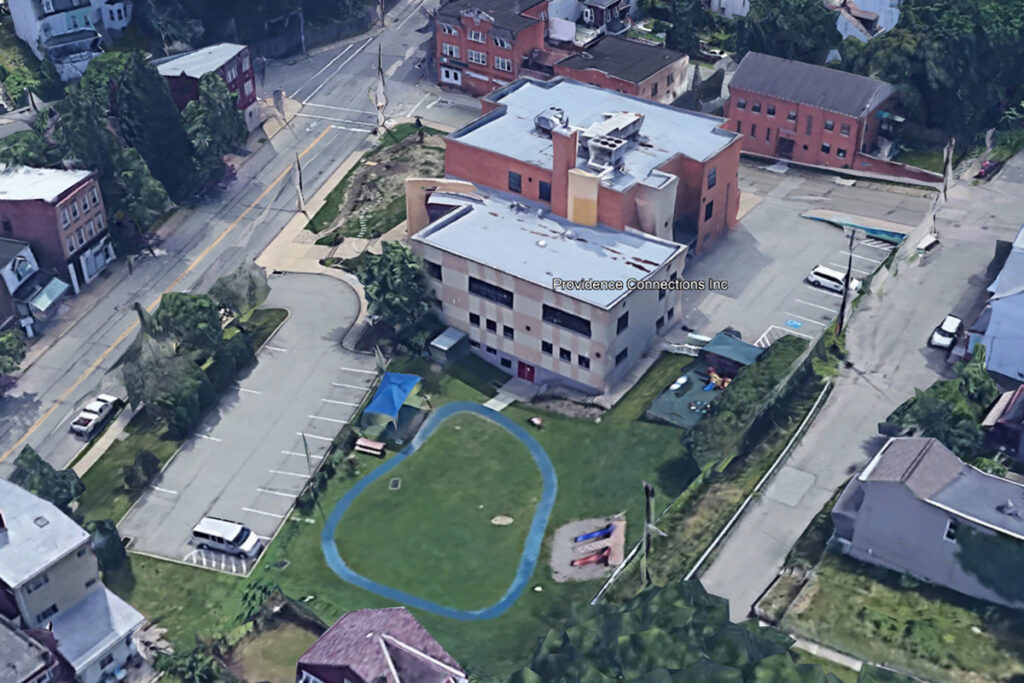 Riverview School District, Verner Elementary School
The Current Space
Separate library spaces
The Vision
A reimagined "Creativity Lab," focused on technology and STEM exploration, and a "Curiosity Lab," comprising a new makerspace for hands-on application of math and science concepts
Highlights from the Blueprint
Green screen area
Writable wall and table surfaces
An operable glass wall between the Curiosity Lab and the library, plus an extra "secret entrance" to the space
Peer Learning Plan
The labs will welcome students, teachers, families of students, and members of the parent-teacher organization for events or academic implementation, along with mental health professionals, community members, and other learners. 
Western Pennsylvania School for Deaf (WPSD)
The Current Space
Crowded computer classroom
The Vision
A deaf-friendly classroom environment that addresses the parameters of Deaf Space—less furniture, more communal space, room for collaboration, mobility of equipment, free movement, and visual access—and provides for enhanced communication and development of Next Generation skills
Highlights from the Blueprint
Angled walls to assist with acoustics
Work stations with integrated, interactive tech
A defined central instructor area, to promote visual access for all students
Peer Learning Plan
In addition to on-site WPSD students and teachers, the classroom will serve teachers and administrators from Scranton, Edinboro, and Hershey, teachers at local public schools, and teachers from other Deaf schools across the country through professional development opportunities.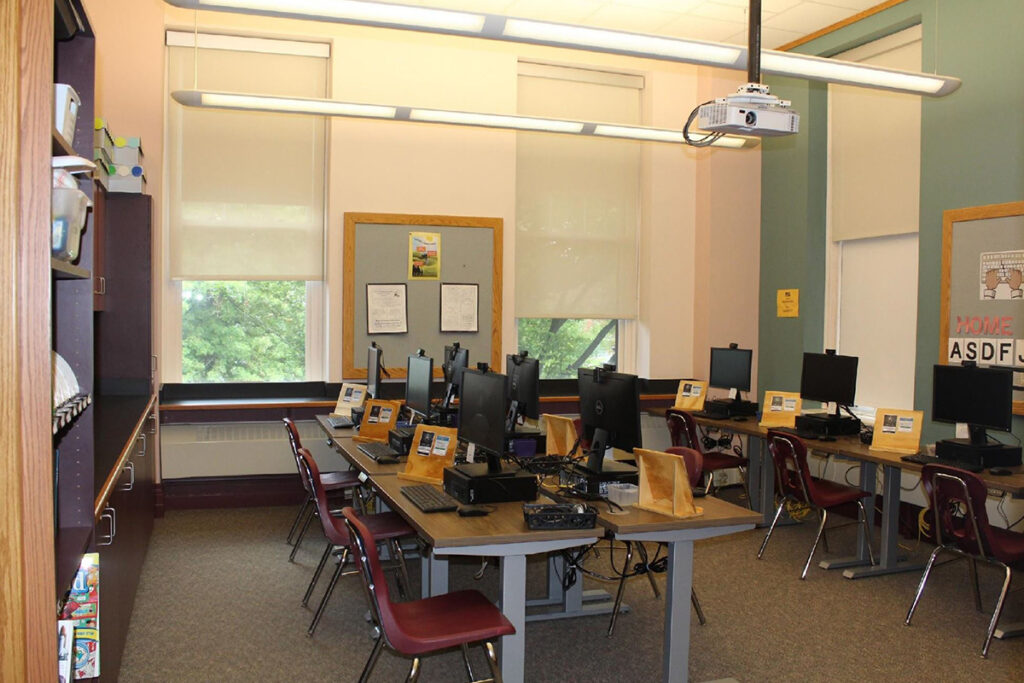 Wheeling Country Day School (WCDS)
The Current Space
Dingy early-childhood library
The Vision
 An engaging, dynamic indoor-outdoor learning space that has a modern aesthetic and inspires a sense of wonder
Highlights from the Blueprint
Smartly repurposed materials
New colorful and patterned carpet to enliven the space
New outdoor shade structure that extends the library outdoors
Peer Learning Plan
WCDS students, teachers, parents, and affinity groups, plus numerous community stakeholders, will utilize the redesigned library for class instruction, peer professional development, summer camps, speaker events, and other community events.
Blueprint for Learning is generously supported by the Claude Worthington Benedum Foundation, The Grable Foundation, and the Hillman Foundation.