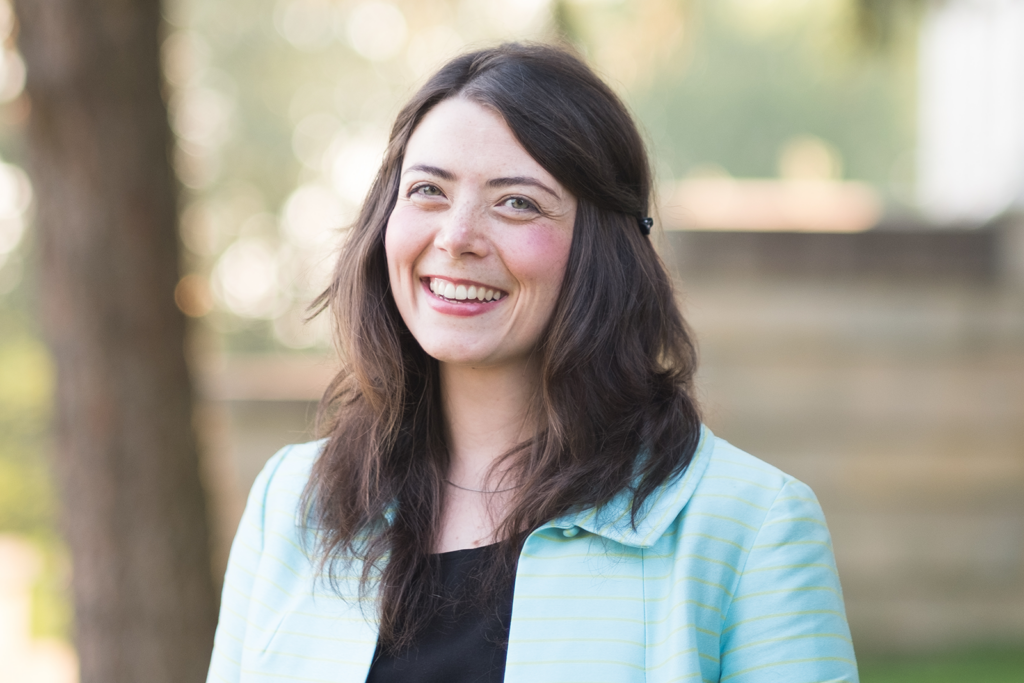 An organizer and changemaker, Anneliese "Ani" Martinez has collaborated with young people, educators, and industry leaders across the country and within the Remake Learning region. From leading critical conversations to designing justice-focused experiences, Ani's work has been driven by prioritizing the growth of others. At the core of sustainable social change, you'll often find a compassionate leader, and that is where we found her time after time during nearly a decade with Remake Learning—at the heart of progress.
Now, her work is progressing into new and uncharted territory. At the start of February, Ani transitioned out of her role as network Field Director—though she'll remain active as Shifting Power Producer—and prepares to lead new, community-based initiatives in equity, arts, and economic development.
We sat down with Ani to look back at her time with Remake Learning, the lessons learned, relationships forged, and the wisdom gained that will guide her road ahead.
How can we learn from your work with Remake Learning?
No matter what, above all else, relationships are everything. The communities and contexts of those relationships really matter, too. I've always been someone who engages and builds deep relationships, but my time at Remake Learning revealed a whole new level of understanding about what it takes to do this work well with communities. After working so closely with people in Pittsburgh, it shed light on just how critical relationships are if we want to make deep change.
And when you do prioritize deep, long-standing relationships, you feel this sense of needing to be accountable. We have to meet people where they are and not try to fix people. There's no "fixing" of people, but rather doing the work to be in better relationships, from surviving to thriving. You can't unhear what people really need and what it actually looks and feels like to meet young people where they are in their lives. People like Melissa Butler, Michelle King, friends at Better Questions! (via CREATE Lab) taught me about asking good questions, and that questions are sort of the lifeblood to these relationships. Good questions act as markers in time—they follow a relationship and change as conversations daisy chain together.
I'd also add: feed people! Not just literally (although that is helpful), but nurture their hearts and minds with luscious and dignifying work. As we increasingly automate work, we need to be much more intentional about elevating our humanity and how we see ourselves in the world. Recenter the human in the work, and decenter the human in our ecology. That's a lifetime of work to do!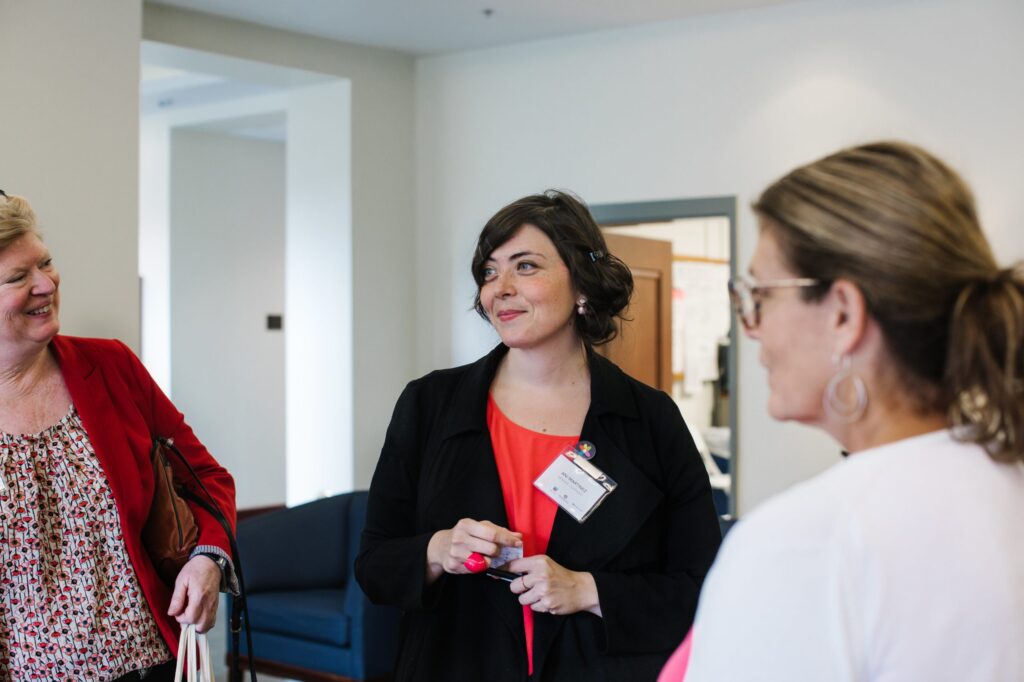 "I think community-driven change positions all of us, no matter our privilege, position, or power, as interdependent."
Where do you see the greatest needs now?
We, collectively in the United States, are in a great deal of trouble because we treat each other poorly, dehumanizing even, in the name of professionalism and efficiency. These are prime examples of how whiteness shows up and causes harm. We are desperately gasping and grasping for new ways of being and doing. Some of us—well, millions of us—already do this work and live this way.
And I don't see it as returning to something more pure or ancient, but we have to evolve and emerge into something more human that aligns with our earth, technology, and one another. Other worlds are completely possible and are happening! So how do we make that happen? Imagination. Full stop. In order to make this possible, to envision something different, we need imagination.
I also see a need for imagination when it comes to our futures. Technology can be one of our biggest connectors and equalizers, or it can drastically widen the gaps between communities. While I fully embrace the realities of current needs, we have to imagine and envision our future and how technology, people, and the environment need to be balanced. If not, we will stay caught in a deficiencies mindset forever, instead of understanding how abundant our ways of being, producing, teaching, and learning can be. I've been fixated on the Learning Reimagined: Radical Thinking for Equitable Futures from IDEO, which you can check out for more.
Why community-driven change?
There's something that never sat quite right with me about the idea of "top-down, bottom-up" change. I get it, I know where people are coming from, but there's still this hierarchy, or power holding, that makes me think we can do better by the people we are working with. I think community-driven change positions all of us, no matter our privilege, position, or power, as interdependent. We all have to do this together, playing our parts, empathizing, breaking bread together. It's the ecosystemic change that honors you and me as individuals, embraces organizations and builds into communities, and ultimately feeds back into these systems.
What questions or challenges do you hope to tackle next?
My time at Remake Learning has shown me how powerful it can be to build something together, working with a great team. I'd like to take a moment to thank what I consider to be the finest team on the planet: Allie (sweetest caregiver and wriest wit), Allyce (my fire twin), Dorie (the most graceful and hilarious), Erin (champion of women and femmes everywhere), Jackie (holding it down), LaTrenda (the builder of mountains, showing us the way), Nick (keeping me compassionate and supportive), Tyler (wishing you good luck as you lead the team ahead), and Yu-Ling (the master craftswoman). The dream team. You express love and care and straight fire when it needs to come out. I will continue to learn from you, with you, and I've got your backs. Pittsburgh is a better, more worthy place because you are in it. And from our more recent past, thank you Sahaar, Willy, Marita, Jess. Ryan and Arielle. Matt, Cathy, Mac, Dustin, Sondra, Jeremy, Tim, Cleo, Jennifer, Khalif, and Dave. Rest in peace beloved Paul, we miss you and love you. Thank you to Anne who helped us take a big and scary step. And most especially, thank you Sunanna and Nina. My life is forever changed for the better to call you my friends.
My time with this team, doing this work, has helped reveal the questions and challenges I want to spend the next several years directly addressing, all of which are in service of creating a more just and equitable world.
I've started to work with the PittEd Justice Collective (check out I'll meet you at the tree) and I'll also be co-creating a community for the arts, culture, and economic development in the place I call home—the North Side of Pittsburgh! For me, my purpose will always be about empowering educators, but I also wanted to spend time understanding this work across different disciplines. I've been asking myself the following questions:
How am I being more intentional about environmental sustainability and regeneration?
How am I opening up more space and strengthening our connections with art, creativity, and the humanities?
How are we disrupting the power dynamics and structures in the educational R&D space? From bias and assumptions in AI to understanding parent relationships with schooling during COVID?
---
Ani created space for opportunities and uplifted so many voices that often aren't celebrated or welcomed. Even though her role Remake Learning is entering a new and different phase, we know her work is not done and her impact will continue to be felt in communities across the country
Stay connected! You can reach Ani about Shifting Power at ani@remakelearning.org, or drop her a line at ani@martinez.works or @theAniMartinez on Twitter and LinkedIn.
---
Authored by: Emily Liebtag