This guest post written by Mariah O'Mara was syndicated from an article at HundrED.org.
As America marks its Independence Day on July 4 and wrestles with its future, there are innovative communities across the United States wrestling with the future of education and work — and what that future might promise to its young people. We are delighted to announce the launch of an exciting new project designed to explore these communities and their innovations. The Learning Across America Forerunners with Remake Learning and The Grable Foundation will focus on the system-level best practices that foster innovation at scale in 15 regions across the United States. This Forerunner builds on the success of our previous partnership in 2019, which produced the HundrED Pittsburgh Spotlight.
---
What is HundrED Forerunners?
At HundrED we believe that impactful and scalable innovations are what make change happen in education. We love all kinds of education innovators: from teachers to entrepreneurs, and from non-profits to start-ups.
Thus far we have mostly focused on grassroots innovations that have the potential to work in a range of contexts. However to make change happen quickly and at scale, it is important to also partner with top-level educational leaders and policymakers. They are the ones with the means to achieve quality education for all students but just like grassroots innovators, they often lack the time and connections to share their innovations with like-minded leaders globally.
To partner with that top-level, we have created an initiative called Education Forerunners, with the goal of identifying education stakeholders who are making change happen at scale. They can be countries, states, cities, or networks of schools. Together with these forerunners, we aim to identify innovations that improve education immediately on a larger scale. These can be system-level innovations, innovative strategies, or eco-systems that encourage innovation.
HundrED Forerunners creates unique opportunities for both educational professionals and independent organizers to gain a deeper insight into systems-level innovations and trends. Being part of the HundrED Forerunners network allows those involved to make authentic connections with passionate innovators, schools, young people, and partners, building their knowledge of innovations so they can help education change for the better.
Although these innovations differ slightly from the grassroots innovations we've selected in the past, the end goal is still the same. If and when they are impactful, our goal is to help them scale. But in this case, we try to help them scale to like-minded education stakeholders and see them implemented to other cities of the world, both big and small.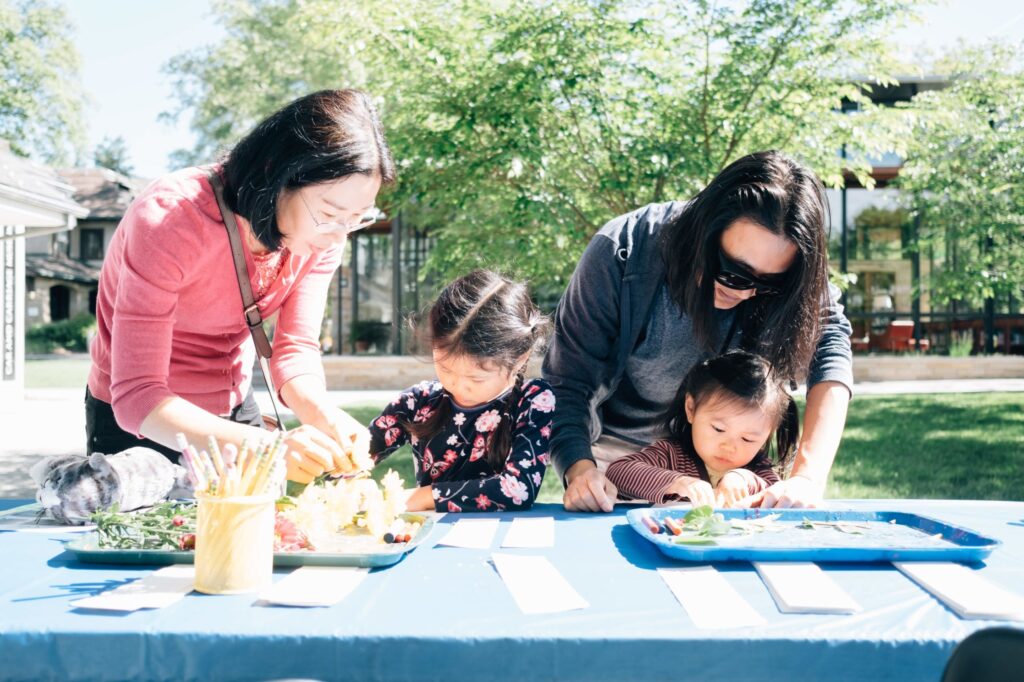 Learning Across America Forerunners
Remake Learning ignites engaging, relevant, and equitable learning practices in support of young people navigating rapid social and technological change. Their network, established in 2007, is a remarkable collective of creative and innovative people and organizations who are grounded in the learning sciences and contemporary educational practices.
The goals of Remake Learning are to spark and share best practices and new ideas, make it easier for innovative educators and colleagues to support one another, and leverage resources collectively for greater educational impact. Our purpose at HundrED is to seek and share inspiring innovations in K-12 education, identifying these inspiring practices and helping them to spread.
We both know that no one organization alone can transform teaching and learning.
That is why the HundrED Learning Across America Forerunners series will focus on big-picture, system-level best practices that foster innovation at scale in 15 regions across the United States. These system-wide innovations can be top-down initiatives, practices, or policies that enable impactful and scalable approaches to learning in at least 10 schools or institutions or an entire region.
Remake Learning Days Across America is an innovative learning festival for families and youth taking root in 15 regions across the United States including Badgerland (South Wisconsin), Greater Cincinnati, Northeast Ohio, Chattanooga, Southeastern Pennsylvania, East Kentucky, Kansas City, San Diego County, Southwestern Pennsylvania, West Virginia, DC-MD-VA, Knoxville, Raleigh-Durham-Chapel Hill, Central Pennsylvania, and Chicago. In each region, a vibrant, local learning ecosystem or cluster serves as host.
Remake Learning Days changes hearts and minds about what education looks and feels like in the 21st century. At hundreds of localized events, parents, families, and caregivers — especially those systemically and structurally denied access to academic and economic opportunities — experience hands-on, creative, and collaborative learning relevant to modern society and work. The festival focuses on opportunities where families learn alongside youth and are introduced to community learning resources across all the spaces kids learn: schools, museums, libraries, out-of-school programs, virtual spaces, tech start-ups, small businesses, and more.
The goal of HundrED Forerunners is to identify one system-wide innovation from each of the cities listed, meaning 15 innovations in total. These innovations will highlight teacher development, assessment, skills, learning environments, and leadership. Each innovation will adhere to the following guidelines:
The innovation must be implemented in at least 10 schools or organizations for over 1 year with its intended users.
The innovation must be evaluated as a valuable improvement within the innovations' context.
There must be a contact person for each innovation that can advise others who are interested in adopting and adapting it for their context
The innovation must be easily transferable to other cities or municipalities.
We hope that with this Forerunner we not only highlight these innovations but lay a foundation that helps these innovators to connect with other innovators from around the world. We want to create a global network of innovative education forerunners sharing practices and learning from each other. This we envision will help to further our mission to help every child flourish.
You can find out more about Remake Learning Days Across America here and watch the 2019 highlights video here. You can also learn more about Remake Learning Days Across America on HundrED's website here.
The Learning Across America Forerunners Report is scheduled to be released Tuesday, October 13th, 2020.