The work of remaking learning—and connecting parents, families and caregivers to that learning—has looked different this year than anyone might have imagined.
While COVID-19 kept the team at Remake Learning Days Across America (RLDAA) from hosting a nationwide festival of hands-on learning this year, it's been a time of tremendous innovation, collaboration and parental involvement in learning.
When the school disruption began, parents and caregivers didn't give up. They dove in, navigating the early days of at-home learning alongside teachers and students. Public engagement with education in America has bloomed to levels we'd never seen before. And along the way, Remake Learning has been busy collaborating with partners throughout the 16 RLDAA regions and globally to foster and spread inspiring grassroots innovation.
Here are just a few recent events and awards we're encouraged by as we look ahead to the future of learning:
THE EVENT: HundrED Creativity Showcase, held on Nov. 4
RLDAA co-producers Dorie Taylor and Yu-Ling Cheng engaged in this global celebration of creativity in education, along with speakers from the Brazilian Creative Network, The LEGO Foundation, Education Scotland and Agora. Cheng hosted a portion of the showcase that asked whether creativity has remained a priority in education as families and schools cope with the pandemic. As the panelists explored this issue, Taylor spoke about the innovative ways libraries and maker spaces in the Pittsburgh region have been supporting creativity during the pandemic: First, by setting up digital hot spots that students can use to do projects online. And second, by sending out boxed kits containing materials for science, art and maker projects that can be done without any digital connectivity. Watch the session here.
THE EVENT: HundrED Global Innovation Summit panel looking ahead to education in the year 2030, held on Nov. 6
On the final day of this year's HundrED summit, Remake Learning co-chair Gregg Behr participated in a panel exploring how to quickly and effectively spark learning innovation on a global scale, with excellence and equity in mind. He discussed the importance of engaging and involving parents, families and caregivers and "taking advantage of the empathy that parents have built up and really establishing them as learning allies in incredible ways." Now is the time, Behr told his fellow panelists, to "embrace parents, families and caregivers as learning allies." Along the way, he said, it's vital to hear families' frustrations at the urgent need for better ways of learning and to build on the growing family engagement that the pandemic has inspired. "If parents value this new way of learning," he said, "then the new way of learning will be inevitable." Watch the full session here.
THE AWARD: HundrED + LEGO Foundation "Spotlight on Creativity"
RLDAA was humbled to be chosen as one of the 20 selected worldwide innovations in this curated collection of groundbreaking work. HundrED Academy members praised RLDAA as highly scalable and effective across different learning contexts. "Given the pandemic situation, the role of parents/caregivers is all the more important," one academy member wrote. "This innovation caters to how parents become part of the dialogue towards education." Learn more about the Spotlight on Creativity here.
THE AWARD: RLDAA was honored as one of the 100 Global Education Innovations for 2021
For this collection, each year HundrED seeks out "visionary leadership at every level of our education systems that promote impactful and scalable education innovations." They researched more than 5,000 global education innovations to choose this year's best, and RLDAA is among the selected global honorees. "RLDAA enables various people around children to get interested in creative learning for children," one academy member wrote. "Yes, creative learning needs not only teachers or educators but also everyone around children." See the announcement of the 100 Global Education Innovations here.
THE EVENT: Helsinki Education Week, held Nov. 2-6
Remake Learning was invited to host three workshops during this gathering of international education specialists and innovators. On Nov. 2, Gregg Behr, Dorie Taylor and Michael Stone, regional producer of Remake Learning Days in Chattanooga, Tenn., spoke about the importance of family-engaged learning. On Nov. 3, Yu-Ling Cheng and Maureen Frew, founder and teacher leader of JAM, led participants through a storytelling project for families and a family-engagement experience where adults and kids could build a mini version of a room from their home with art materials.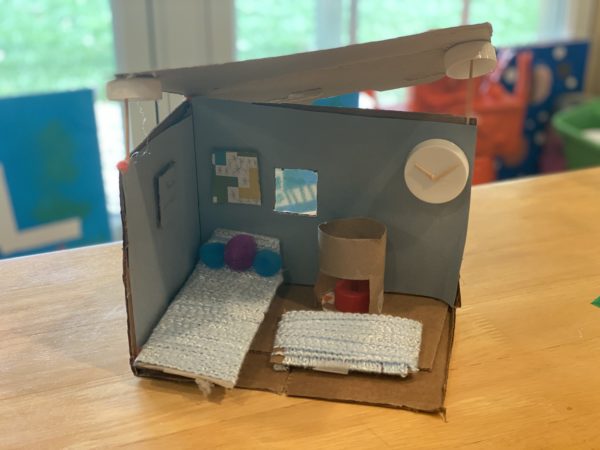 THE AWARD and ANNOUNCEMENT: Learning Forerunners Across America, released Oct. 13
Earlier this fall, Remake Learning and Remake Learning Days Across America (RLDAA) were pleased to partner with HundrED in releasing the Learning Forerunners Across America report. This publication details system-wide, impactful and scalable learning innovations from the 16 cities, regions and states that host Remake Learning Days events. At the unveiling of the report, RLDAA also announced plans for the return of its hands-on national learning festival in 2021.
"This year has been so different. It's been different in classrooms all over the world, and our summit has been totally different as well," said Saku Tuominen, founder of HundrED, on the final day of HundrED's annual gathering of the world's leaders in education and learning.
But "as much as I miss the real physical connections," Tuominen told his global audience, the virtual nature of this year's summit allowed HundrED to host 150 different sessions in collaboration with Helsinki Education Week. Speakers from more than 30 countries shared their knowledge with participants from 83 countries.
Teaching and learning may not look quite the same as we'd planned this year, and it's been an undeniably challenging time. But powerful seeds have been planted for learning innovation that can make tomorrow a remarkable place for all.